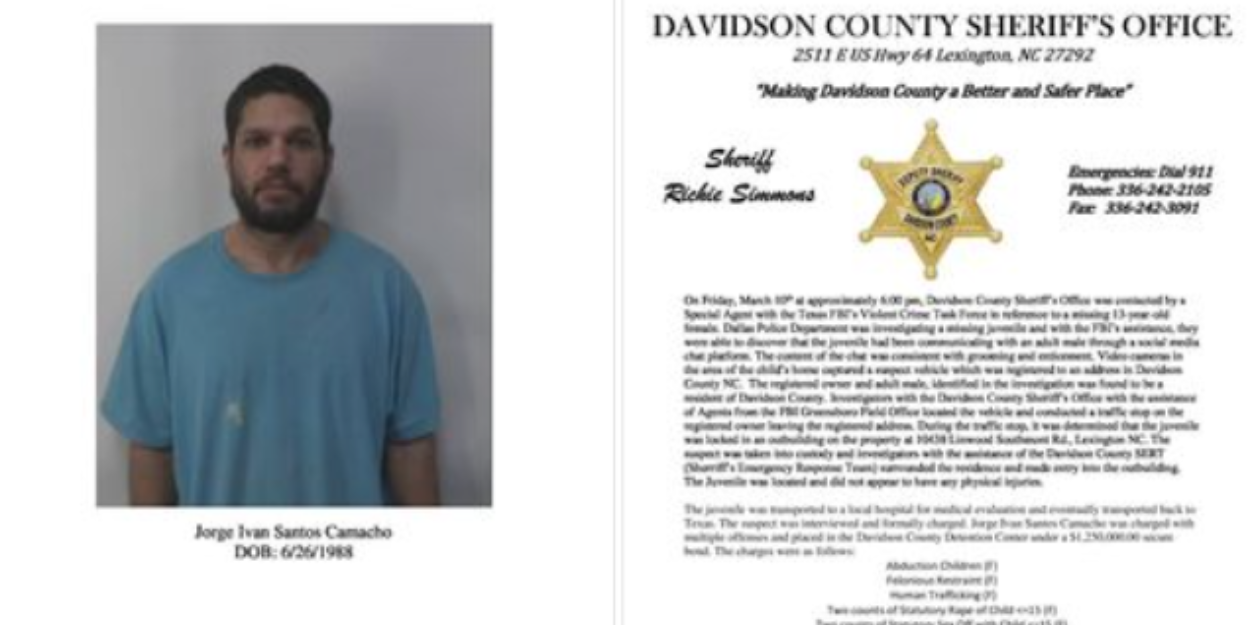 ---
The kidnapped teenager had been in contact with her attacker via social networks.
Last week, in the United States, a minor was kidnapped and kidnapped, before being found by the police more than 1 kilometers from her home. "I thank God we were able to find this young girl," the Davidson County Sheriff said. Richie Simmons.
The minor had come into contact with her attacker through social networks. "The Dallas Police Department was investigating a missing minor and with the assistance of the FBI," explains on Facebook the Davidson County Sheriff's Office, "they were able to discover that the minor had communicated with an adult male through a social media chat platform."
Thanks to video surveillance near the girl's house, a suspicious vehicle was spotted. The vehicle was later located by investigators from the Davidson County Sheriff's Office with the assistance of agents from the Greensboro FBI office. The young girl was thus able to be found in the dependence of a property. The suspect, Jorge Ivan Santos Camacho, was taken into custody before being questioned and formally charged. The kidnapped teenager, who appeared to have no physical injuries, was taken to a nearby hospital.
MC