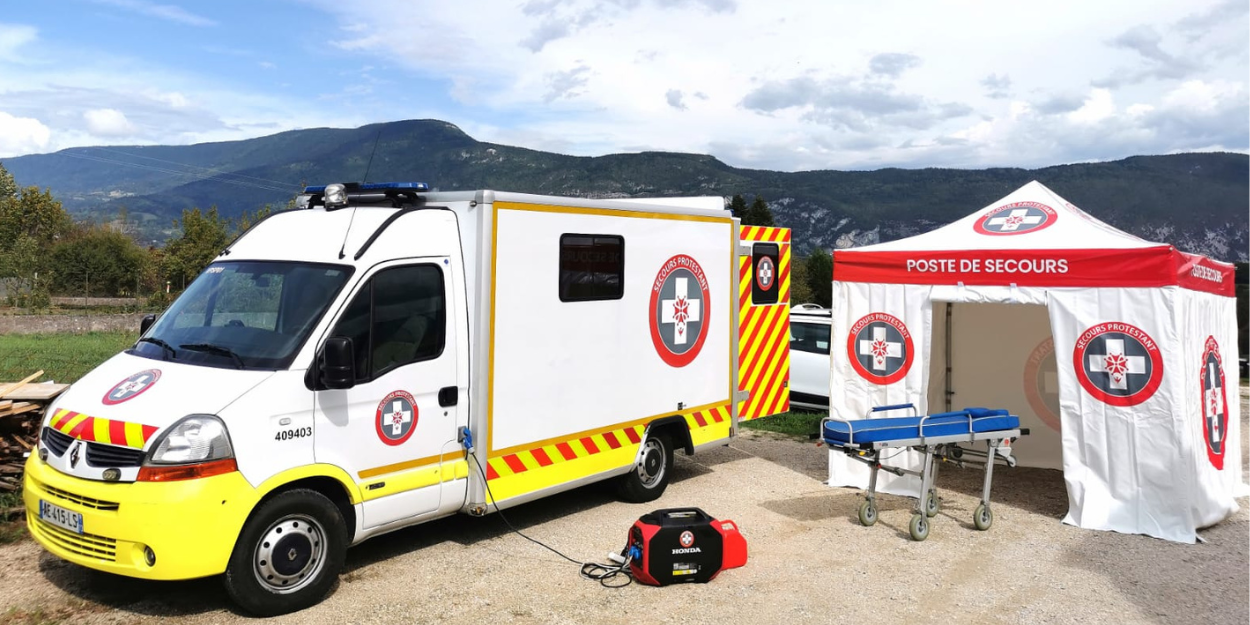 ---
A few months ago, a team from Secours Protestant went to the border between Ukraine and Romania to list the urgent needs and support local Christian churches and associations.
In March 2022, a team from Secours Protestant went on a mission to help refugees on the Ukrainian border. A real chain of Christian solidarity has been set up in the Romanian churches which are mobilizing to help their Ukrainian neighbours.
The Protestant organization collaborated among others with the church Biserica Filadelfia Suceava and Fight for Freedom.
Since September 19, a VPSP (Personal First Aid Vehicle) type ambulance has been sent by the Protestant Relief Service for a 2-month mission to the Donbass border and to the bombarded towns around it. A mission made possible thanks to funding from the Protestant Federation of France (FPF).
This vehicle will be in operation for 2 months in Ukraine and will allow access to first aid with support for vital emergencies as well as medical consultations, the prescription of drugs or even minor surgeries.
Please pray for the protection of the drivers and medical teams who will be using this vehicle.
Doris Lévi Alvarès
Le Protestant Relief is a member of the collective ASAH.