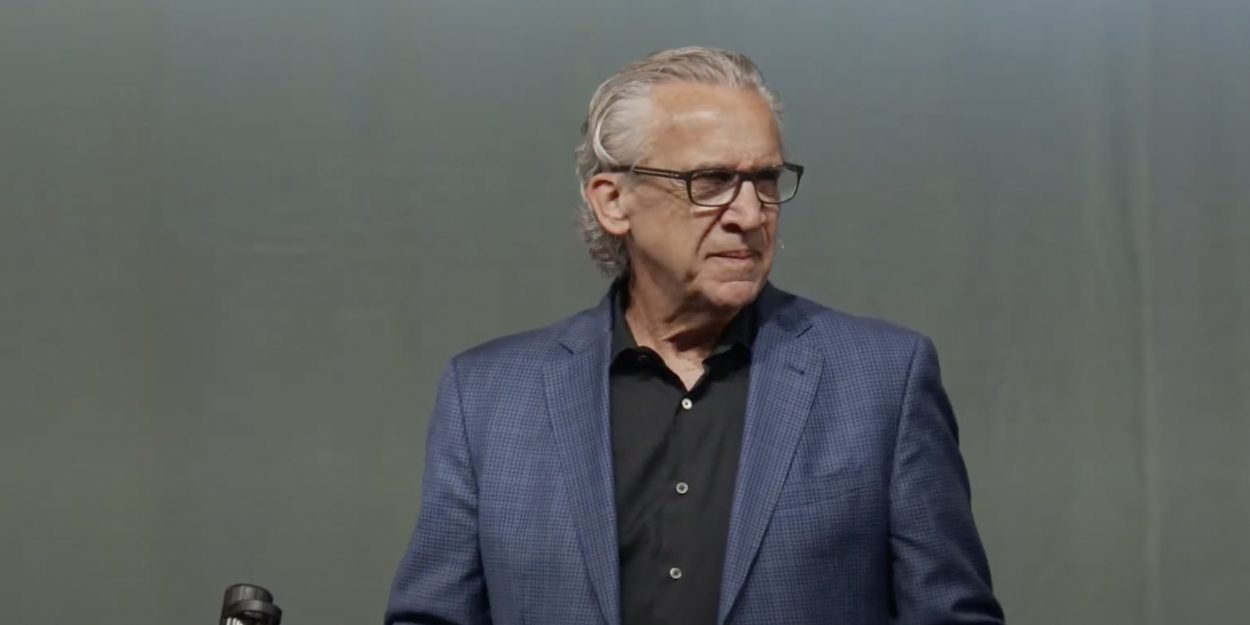 ---
Days after the death of his wife and co-pastor, Beni Johnson, Bethel Church senior pastor Bill Johnson preached on the goodness of God on Sunday.
Beni Johnson, co-pastor of Bethel Church with her husband Bill Johnson, is died Wednesday July 13 from cancer at the age of 67.
CBN News reports that the following Sunday, Bill Johnson was on the church stage to preach a message about the goodness of God.
Bethel's Bill Johnson Gives Message of 'God's Goodness' After Death of Wife Beni: Just a few days after his wife and co-pastor Beni Johnson passed away, Bethel Church Senior Leader Bill Johnson preached Sunday at one of the church's services. pic.twitter.com/OpfPTUs0HI

—Trumpeth Magazine (@Trumpethnews) July 20th, 2022
"It's so good to be here. It's an incredible privilege to have such a big family, you know," he said, overcome with emotion.
He began by evoking the difficult times he went through, recalling that difficulties are part of life.
"We can't choose to say 'I don't want to feel pain'," he said.
"It's not an option we have. We make life. In fact, let's be really honest, He (God) says things like 'Rejoice always', 'Pray without ceasing' and 'In everything give thanks.' These three verses are completely useless if you are not going to suffer loss and disappointment. No one needs to rejoice if everything works out the way you want. It's useless. »
The preacher then dwelt on the "mystery" of death.
"But what about the loss? asked Bill Johnson. "It is the mystery that we are privileged to carry. The level of revelation God gives you will always be equal to the measure of mystery with which you are willing to live. And the inability to live with mystery is your resistance to your inner child. It is our inner child that actually gives us access to dimensions and parts of the realm that you cannot otherwise access. There are certain things that are hidden in our journey on earth. »
Quoting verse 4 of Psalm 23, "even when I walk in the valley of the shadow of death, I fear no evil, for you are with me", the pastor claims to have discovered that there are "measures of his presence that you can only find in the valley of the shadow of death".
Bill Johnson announced the death of his wife, Beni, in a post on his Instagram account where he wrote that she is now "healthy and free".
THEBethel Church announced on its website Thursday that a "memorial service will be held in a few weeks" to honor the memory of the deceased.
"Sincerely, thank you for the way you stood by Beni with faith-filled prayers and for continuing to pray for his family and our church. We look forward to remembering and celebrating his life and impact in the days to come," the statement read.
Camille Westphal Perrier
Image credit: Screenshot YouTube