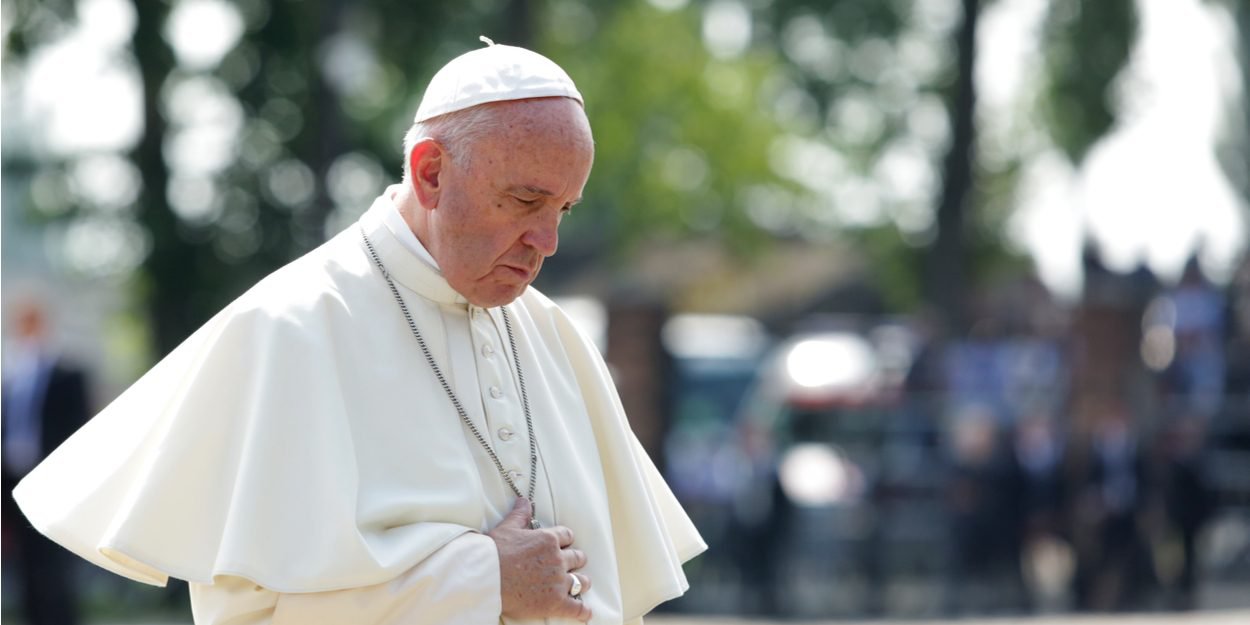 ---
"I am following closely, with concern and pain, the situation created in Nicaragua. I would like to express my conviction and my hope that, through an open and sincere dialogue, we can still find the bases of a respectful and peaceful coexistence. »
On Sunday, following the Angelus prayer on Sunday August 21, Pope Francis spoke about the growing tensions between the State and the Catholic Church in Nicaragua, two days after the arrest of the Bishop Rolando Alvarez, critic of the regime.
"I am following attentively, with concern and pain, the situation created in Nicaragua", declared the pope before adding, "I would like to express my conviction and my hope that, through an open and sincere dialogue, the we can still find the bases of a respectful and peaceful coexistence".
Josep Borrell, spokesman for the head of European diplomacy, stressed on Sunday that the European Union "is following the situation very closely, and with concern", adding that "Nicaraguans must find a peaceful and democratic solution to their political crisis , through dialogue".
The 4 last August, Archbishop Rolando Alvarez of Matagalpa, who had coordinated a network of five Catholic radio stations closed a few years earlier, as well as six priests and six lay Catholics, were prevented by the police from celebrating mass. He was then placed under house arrest and watched by the police.
Oremos for the Church of Nicaragua 🇳🇮
Mons. Rolando Álvarez de rodillas en la puerta de la Curia, rodeado por policías y antimotines que lo asedian y maintaineden sitiado desde ayer. 🫀 pic.twitter.com/FE4fSGw6Nt

— Fray Foto (@fray_foto) August 4
Leopoldo Brenes, Cardinal and Archbishop of Managua, was able to meet Rolando Alvarez in his family residence where he is assigned. He claims that "his physical condition has deteriorated", but that his "spirit and morale are strong".
Eight other people, including five priests and lay people, are being held in El Chipote prison, according to the Nicaraguan Center for Human Rights (Cenidh).
Relations between the Catholic Church and the government have been strained since 2018 when demonstrators demanding the resignation of the Nicaraguan president took refuge in churches. The repression of the demonstrations left more than 350 dead.
According to Agence France Presse, by attacking the Catholic Church, after having silenced all its opponents, Daniel Ortega is continuing his quest for absolute power.
MC (with AFP)
Image credit: Shutterstock.com/praszkiewicz