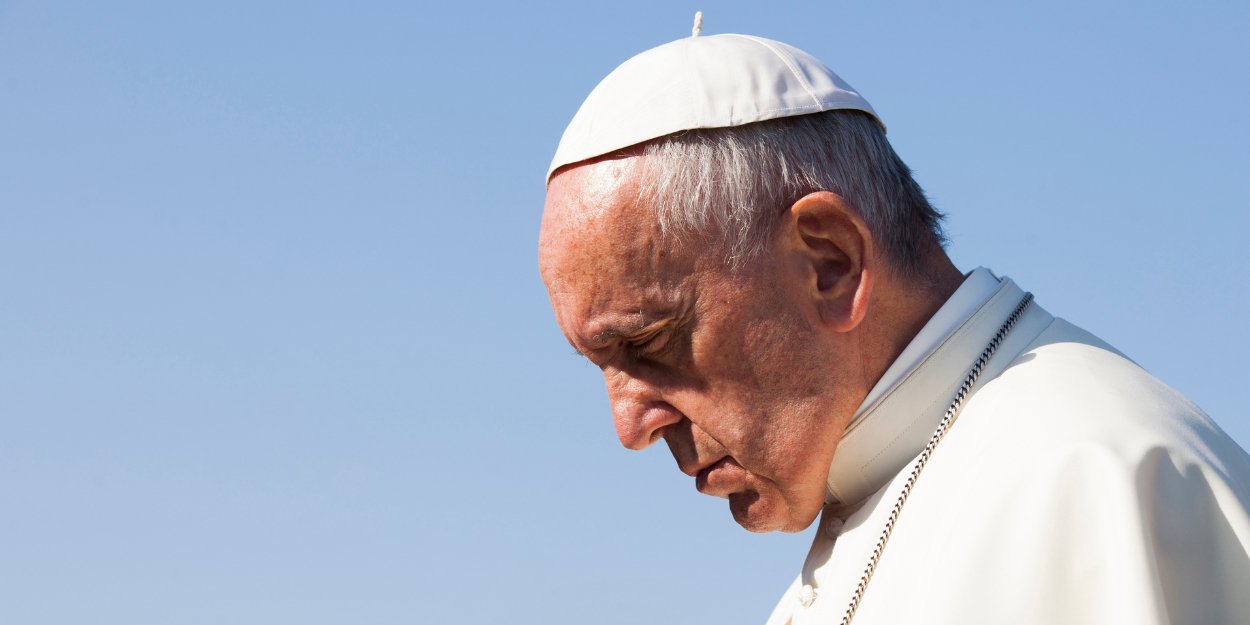 ---
Pope Francis left Mongolia on Monday after an unprecedented four-day visit marked by an attempt to reconcile with neighboring China, with which the Vatican has no diplomatic relations.
"Dear brothers and sisters of Mongolia, thank you for the gift of friendship that I have received in recent days. Bayarlalaa!" (please in the Mongolian language), he wrote on the social network X (new name of Twitter) shortly after the papal plane took off at midday.
Dear brothers and sisters of #Mongolia, thank you for the gift of friendship that I received in these days. Bayarlalaa! May God bless you. You are in my heart, and in my heart you will remain. Remember me, please, in your prayers and in your thoughts. #ApostolicJourney

- Pope Francis (@Pontifex) September 4, 2023
In the morning, the 86-year-old pontiff went to the "House of Mercy", which welcomes homeless people and victims of domestic violence, in a poor neighborhood on the outskirts of the capital Oulan- bator.
With this unprecedented visit to Mongolia, a nation located between China and Russia, Francis had two objectives: to reach a remote region where Catholicism is still not widespread, and to take advantage of his presence at the gates of China to strengthen ties with Beijing.
Braving potential interrogations on their return, Chinese Catholics made the trip to Mongolia.
Outside the Catholic home on Monday, a group of women were singing along in Mandarin, wiping away a few tears as the pope's black car passed.
"Dear Pope, our best wishes go with you!", they sang.
After Mass on Sunday, Francis sent a message to Chinese Catholics.
"I ask you to be good Christians and good citizens," he said, surrounded by the bishop of Hong Kong Stephen Chow and his bishop emeritus John Tong Hon.
China has 'nothing to fear'
These comments, not foreseen in the official speech, seem to mark a new attempt by the pope to reassure Beijing.
The Chinese government is suspicious of any organization, particularly religious, likely to challenge its authority and does not maintain diplomatic relations with the Holy See.
The day before, the sovereign pontiff had already appeared to send a message to China, without naming it explicitly: "Governments and secular institutions have nothing to fear from the evangelizing action of the Church because it does not has no political agenda".
Groups of Chinese pilgrims told AFP that they had told authorities in their country that they were on a tourist trip to be able to go to Mongolia.
It was "quite difficult to come here", confided, in the crowd who came to attend mass on Sunday, a Chinese woman from the big city of Xi'an (north) who did not give her name.
She claimed that the two organizers of her group's pilgrimage had been arrested in China.
"Let me tell you that I'm ashamed to raise the (Chinese) national flag," she said. "But I have to hold it and let the pope know how difficult it is for us."
Concession between the Holy See and the Chinese government
A Chinese woman from Hebei province (north) said she felt "blessed" to see the pope. "Having our own religion does not mean that we are against our country," she said. "In reality, we are praying for our country."
Freedom of religion in Mongolia contrasts with the situation in neighboring China where it remains hampered.
This did not prevent the Chinese government and the Vatican from renewing an agreement last year on the thorny issue of the appointment of bishops, criticized by some as a dangerous concession from the Holy See in exchange for its presence in the country.
A former satellite of the Soviet Union, Mongolia has been a democracy since 1992. Mainly Buddhist, it has one of the smallest Catholic communities in the world: 1 members including 400 priests for some three million inhabitants.
Mongolia depends on Russia for its energy imports and on China for the export of its raw materials, mainly coal.
But while remaining neutral vis-à-vis its powerful neighbours, it has engaged in a "third neighbour" policy, strengthening its relations with other nations, notably the United States, Japan and South Korea. South, for the sake of balance.
The Editorial Board (with AFP)
Image: GYG Studio / Shutterstock.com