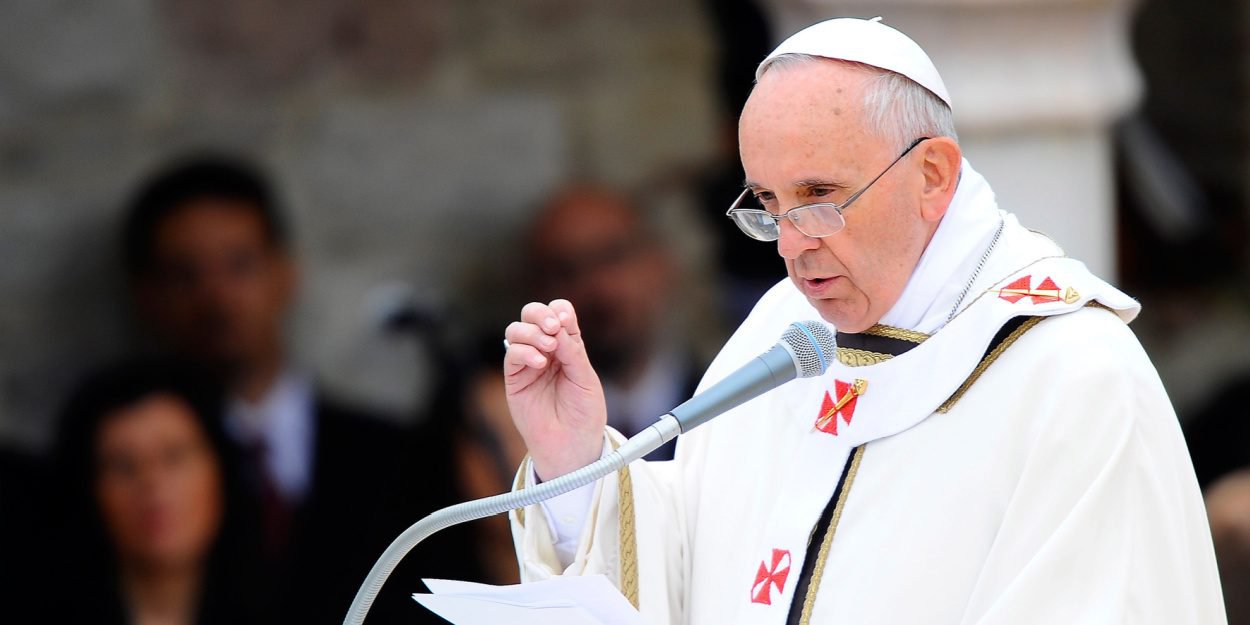 ---
"The moment we are living in is particularly dramatic": Pope Francis spoke out on Tuesday against the nuclear threat weighing on Ukraine, regretting to see peace "trampled" in Europe during a peace rally at the Colosseum in Rome.
"Today, what we feared and would never have wanted to hear is happening: the use of atomic weapons, which continued to be produced and culpably tested after Hiroshima and Nagasaki, are now openly brandished as a threat," the pope lamented during an inter-religious ceremony for peace organized by the Italian community of Sant'Egidio.
"This year, our prayer has become a cry, because today peace is seriously violated, wounded, trampled: and this in Europe, that is to say on the continent which in the last century experienced the tragedies of the two world wars", he regretted.
"Unfortunately, since then, wars have not stopped bloodying and impoverishing the Earth, but the moment we are living in is particularly dramatic," continued the 85-year-old sovereign pontiff, who has continued to multiply calls for peace since the invasion of Ukraine on February 24.
Arrived in a wheelchair in the Roman amphitheater, the pope was warmly applauded by some 3.000 people gathered for this ceremony, which closed a three-day gathering at the initiative of Sant'Egidio.
Organized every year since 1986, this summit, which brings together political and religious leaders from around the world, ended with the signing of a common appeal for peace by representatives of various religions.
Among the participants was in particular Metropolitan Antoine of Volokolamsk, "Minister of Foreign Affairs" of the Russian Orthodox Patriarch Kirill, very aligned with the positions of the Kremlin.
This year's edition, dubbed "The Cry of Peace", opened on Sunday in the presence of French President Emmanuel Macron, who said that peace could only come when the Ukrainians "decide it" and according to the "terms" of Kyiv.
Founded in 1968, the Sant'Egidio community, present in more than 70 countries, has become over the years one of the channels of the "shadow diplomacy" of the Holy See and is particularly active in assisting poor and migrants.
The Editorial Board (with AFP)
Image credit: Shutterstock / GIACOMO MORINI