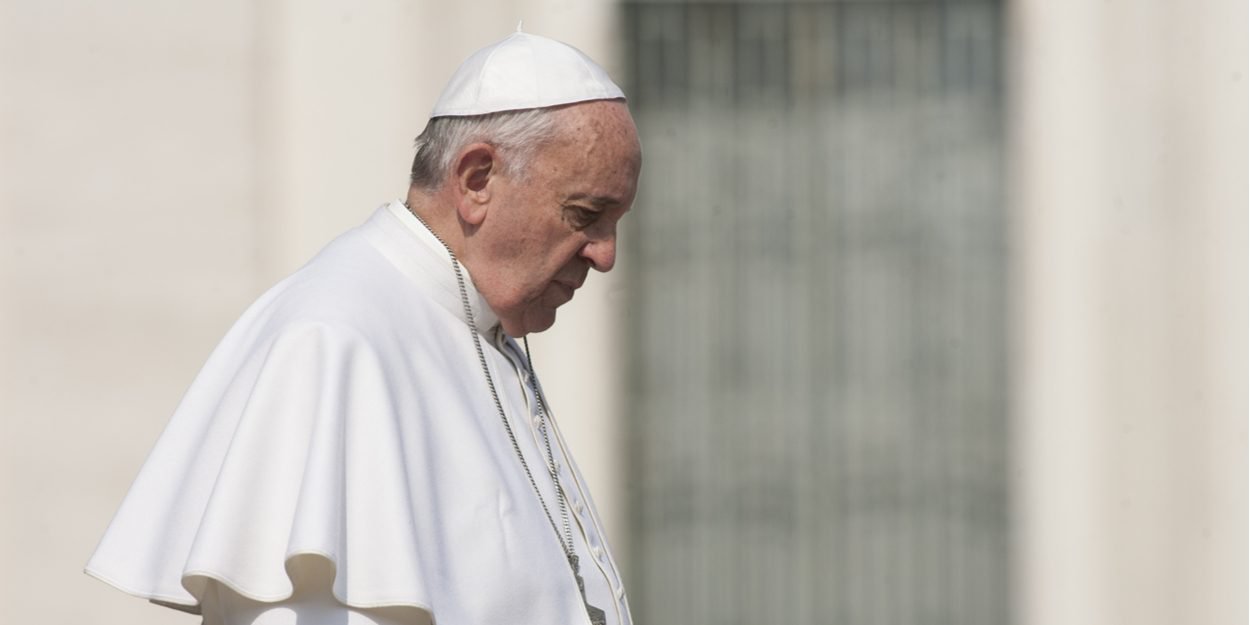 ---
Pope Francis, who will visit Canada from July 24 to 30, spoke on Sunday of a "penitential pilgrimage" intended to "meet and embrace the indigenous peoples", victims of violence perpetrated for decades in residential schools.
"Next Sunday, God willing, I will leave for Canada," he said after the traditional Angelus prayer, in a possible allusion to knee pain that forced him to postpone another trip to Africa.
This "penitential pilgrimage" will, according to him, "contribute to the journey of healing and reconciliation already undertaken" in Canada.
"Unfortunately, in Canada, many Christians, including some members of religious institutes, have contributed to policies of cultural assimilation which in the past have seriously harmed indigenous communities in various ways," the pope said. Argentine.
At the beginning of April, François had already presented his excuses " during an audience at the Vatican before Métis, Inuit and First Nations delegations, confiding his "sadness and shame" for the violence perpetrated.
Between the end of the 1980th century and the 150.000s, some 130 indigenous children were forcibly recruited into more than XNUMX boarding schools across the country, where they were cut off from their family, language and culture.
Thousands never came back. The authorities estimate their number between 4.000 and 6.000. In 2015, a national commission of inquiry called this system "cultural genocide".
For his 37th trip since his election in 2013, François will notably travel to Edmonton (Alberta), where he will meet members of the First Nations, Métis and Inuit delegations.
The Editorial Board (with AFP)
Image credit: Shutterstock.com / ​giulio napolitano