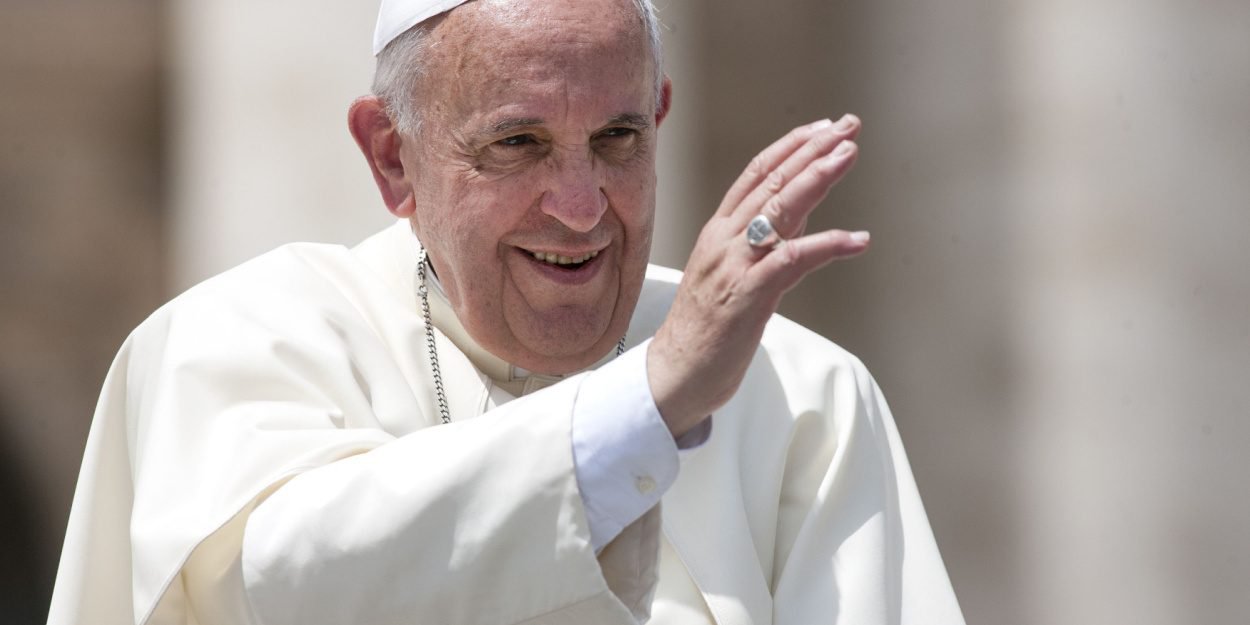 ---
"Leave aside your personal interests": Pope Francis on Sunday appealed to the leaders of Lebanon, in the grip of an unprecedented political and financial crisis, a few days after the start of a presidential vacation period.
"I take advantage of (this moment) to launch an appeal to Lebanese politicians: put aside your personal interests, look at the country and come to an agreement," he declared during a press conference at board the plane bringing him back from Bahrain.
"I don't mean to save Lebanon, because we are not saviors. But please: support Lebanon, help it get out of this bad slope. May Lebanon regain its greatness", he continued, believing that "there are means" for this.
The departure a week ago and without a designated successor of Michel Aoun, whose presidential mandate was expiring, aggravated the political deadlock in this country.
In the midst of economic collapse, Lebanon has been plagued by triple-digit inflation since the crisis began in 2019, largely blamed on corruption and the inertia of the ruling class, unchanged for decades.
Lebanon "is so generous and it suffers", added François, expressing his "pain" at the pangs experienced by this country, where 80% of the population now lives below the poverty line.
" Open to everyone "
During the morning, the pope had already mentioned Lebanon in his last public address in a church in Manama, the capital of the small kingdom of Bahrain.
"Seeing the faithful of Lebanon present, I assure of my prayers and my closeness to this beloved country, so tired and so tried, and all the peoples who suffer in the Middle East", he said.
"It's an indescribable feeling. We were very close to the pope in the church," Oualid Naoufal, a Lebanese faithful, told AFP. "I felt an inner peace", he continued, welcoming "very strong words".
The 85-year-old pope arrived in Rome in the middle of the afternoon, after this four-day visit devoted in particular to dialogue with Islam.
"It was a journey of encounter" in a country "open to all", the Pope confided to journalists, insisting again on the importance of "dialogue" between different cultures and confessions.
On Saturday, Francis, who met with authorities and Muslim leaders, celebrated a mass in front of some 30.000 people gathered in a stadium and spoke privately with King Hamad bin Issa Al-Khalifa.
During his visit, he castigated the logic of "opposing blocks" east / west and called for "that fundamental human rights are not violated, but promoted". The pope's words on this subject were particularly awaited by the militants.
39 international trips
Since a revolt quickly repressed in 2011 in Bahrain in the wake of the Arab Spring, the Sunni power in this country has been regularly accused by NGOs and international institutions of carrying out a repression against political dissidents, starting with those of the Shiite community.
The government assures that it does not tolerate "discrimination" and has put in place mechanisms to protect human rights.
Pope Francis also met in Bahrain Ahmed al-Tayeb, the Grand Imam of Al-Azhar, the high authority of Sunni Islam which has its headquarters in Cairo, with whom he said he had forged ties of friendship.
The Pope's visit to Bahrain, the 39th abroad since his election in 2013, is also the second to the Arabian Peninsula after his historic trip to the United Arab Emirates in 2019.
In total, he visited a dozen Muslim countries, including Iraq, Egypt and Morocco.
The Editorial Board (with AFP)
Image credit: Shutterstock/ Giulio Napolitano