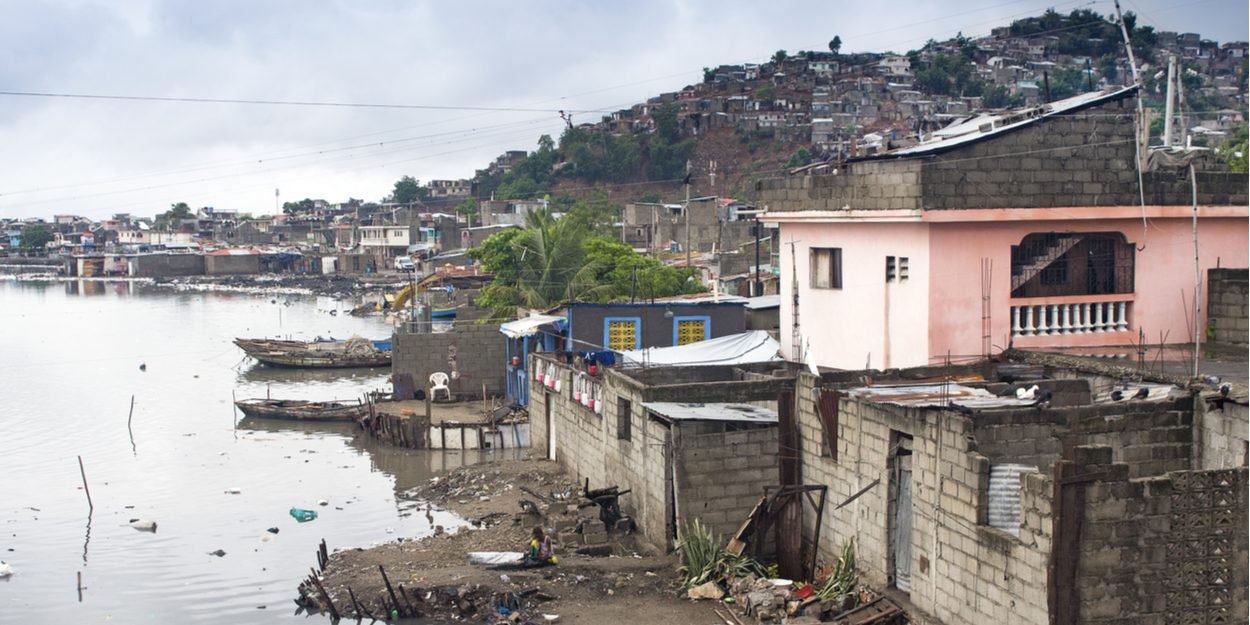 ---
"No to insecurity! No to kidnapping! No to the legalization, by complicity, of the activity of armed gangs! No to any project of annihilation of the State aimed at facilitating any agenda against these people to whom this land is bequeathed! »
In Haiti, in the capital Port-au-Prince, the Saint-Louis de Gonzague school has been transformed into a refuge. Temporarily separated from their parents, more than 300 Haitian children try to flee gang violence by taking refuge there.
Nearly two weeks ago, the town of Cité Soleil where these young people lived, in the suburbs of Port-au-Prince, turned into a battlefield between rival gangs. More than 471 people were killed, injured or missing between July 8 and July 17, according to the latest UN tally. And many had to flee.
"They are traumatized, but if they start to play a game of football, they become children again", explains to AFP Sister Paesie, director of the Kizoto organization, responsible for their accommodation in this school run by Catholic brothers. . "But when you start talking to them, you realize that they have seen horrible things," continues the French nun, who has lived in Haiti for 23 years. She says most of them have lost their homes, burned down by gang members.
Dieula Dubrévil, without news of her spouse, took refuge in this school with her four children. She tells :
"Bullets landed inside my house. My husband came out, they beat him. They martyred him and injured his head. »
THEChurch of Haiti shared his growing concern about the "general deterioration" of the situation in Haiti. Last July 27, caught between the fires of rival gangs, the cathedral of Port-au-Prince was the victim of a "fire of criminal origin".
In their press release, the bishops once again sound the alarm.
"We have raised our voices so many times to challenge each and every one of the sons and daughters of the common homeland, in order to alert them and raise awareness about the major issues of the day. Fear has, moreover, plunged some into a deep lethargy, while others continue to be complicit in the misfortunes of our people: corruption, extreme poverty, generalized insecurity, kidnapping, interpersonal mistrust are the evils to which Add to this the systemic violence of armed gangs who declare war here and there. »
They end up wondering if this crime benefits "untouchable people".
"They kidnap, sequester, break, kill, burn, and thus challenge the established powers who seem totally overwhelmed by what is happening. Why does the state not act to crack down with the rigor necessary within the framework of justice to put the bandits out of harm's way? Is it impossible to cut off the sources that provide groups and individuals with arms and ammunition, or does it benefit untouchable people? »
"It has already come the time to wake up from our torpor, to say with all our strength: No to insecurity! No to kidnapping! No to the legalization, by complicity, of the activity of armed gangs! No to any project of annihilation of the State aimed at facilitating any agenda against these people to whom this land is bequeathed! "say the bishops.
They also seek "the almighty intervention of God" and call "all the faithful to an incessant and trusting prayer to the Lord for the liberation of Haiti".
MC (With AFP)
Image credit: Shutterstock.com / Daniel-Alvarez