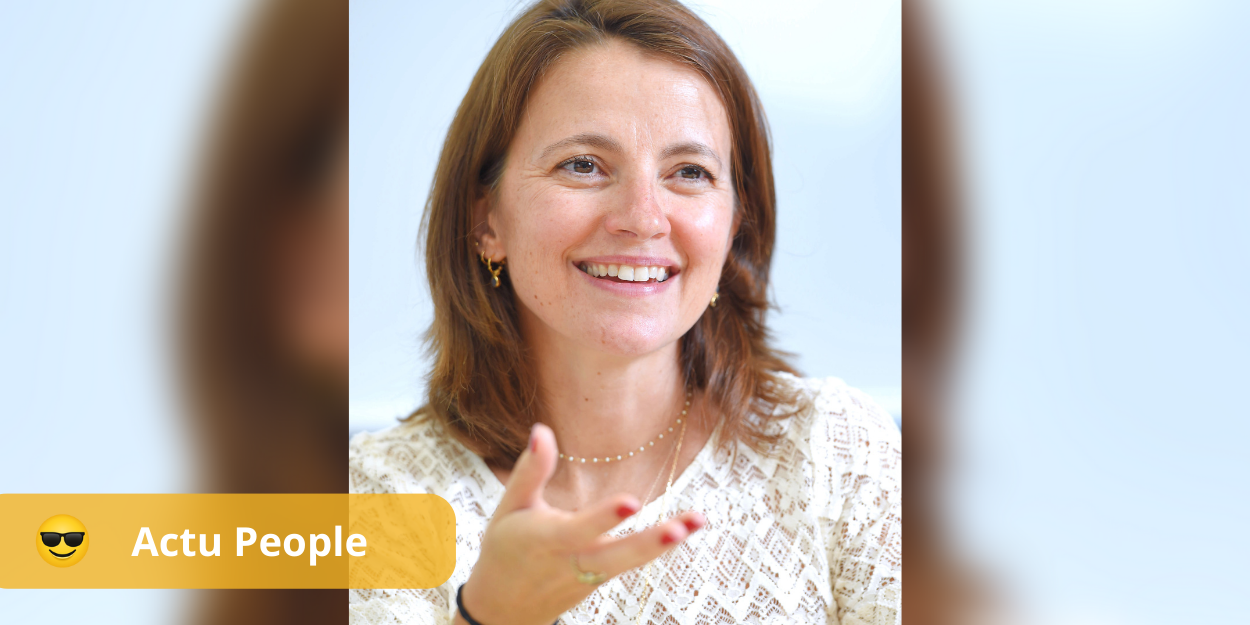 ---
Author Anne-Dauphine Julliand has lost three of her children. Despite these terrible trials, the fervent Catholic continues to carry a message of hope. On her very colorful Instagram account, she gently and sincerely shares her daily life between pain and consolation.
Fifteen years after the death at the age of three of her daughter Thaïs, suffering from a serious genetic disease and five years after that of her second daughter, Azylis, carrier of the same disease, Anne-Dauphine Julliand has lost her son elder, Gaspard last January.
She is the author of three books that look back on the ordeals her family went through, "Two little steps on the wet sand", "A special day" and more recently, "Consolation", released in 2020.
This luminous story, a true guide on the path of mourning, offers precious keys to help live with pain. A beautiful tribute to consolation. "I lost my daughters. I say this with my heart inhabited by two feelings that we often believe to be contrary: pain and peace. The pain of the weeping. And the peace of the one who is consoled, "she writes in particular in this book.
It is this luminous sincerity that we find over the publications on the writer's Instagram account followed by more than 43 thousand people. "Parisian, author, lover, mother, seeker of happiness! ", Claims his bio on the social network with the following quote: "Add life to the days. Pepper sometimes. And glitter often! ".
Almost every day, Anne-Dauphine Julliand publishes the outfits she wears, with a "mood ticket". Sometimes she talks about her sadness, like on January 4 when she wrote: "Because I lack courage, because the desire has fled, let this sweatshirt say what I think..."
But most often, it is a message of hope that she transmits with colorful outfits.
"Insist on the leo print to regain some of the hair of the beast! ", "In 2023, promise them to continue to show them all the colors! That all. 🤎♥️ ", for example, can we read in his latest publications.
On January 10, she spoke of the terrible ordeal her family went through last year, after the death of Gaspard, in a post as sweet as it was painful.
"Since the beginning of January, see joyful and colorful retrospectives of 2022 on IG. Here, there will be no slideshow of the past year… Because no photo could tell what we have been through. None could relate either the unfathomable suffering or all the love received. We have never suffered so much. But never again have we had the feeling of being so loved! Thank you to all those who came, here or elsewhere, to approach our pain and our heart. »
Yesterday, she wrote "layering on layers" to warm her heart.
"Layer four layers. We need that to warm our hearts... How difficult this week is to focus on the present, to live here and now, without going back to the memories of last year, without dwelling on your last days, your last words , his last looks, his last smiles, his last sigh…"
And this Thursday, she shares an outfit full of yellow peps like "the sun" and a tribute to her husband, whom she describes as "her rock" and "her fortress".
An inspiring Instagram account that invites us to face the trials of life while maintaining our hope in Christ.
Camille Westphal Perrier
Image credit: MIHO IKEYA/ Yomiuri / The Yomiuri Shimbun via AFP