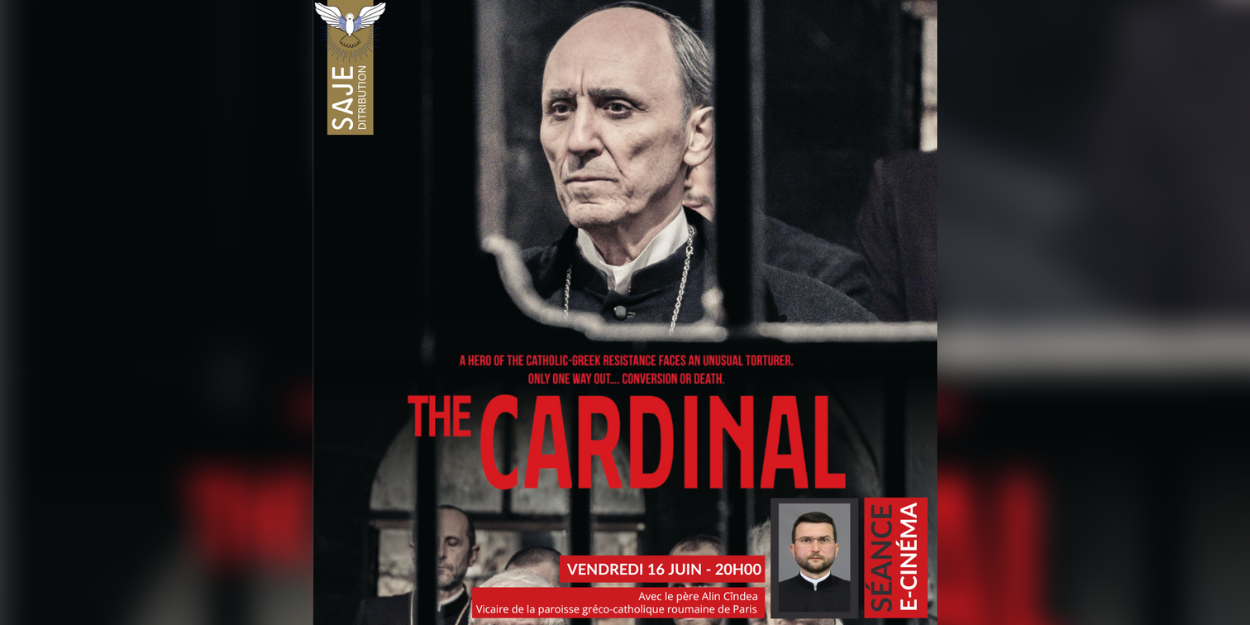 ---
You will soon be able to discover a very beautiful film on the emblematic figure of Blessed Cardinal Iuliu Hossu, locked up for many years in the prison of Sighet in Romania, after the Second World War.
The film titled Cardinal, is directed by Nicolae Margineanu. This cinematographic work allows us to discover the dark hours of the history of the country of Romania that we do not necessarily know. Through his way of filming, the director invites us to dive into the heart of the harshness of the ordeal that this priest was able to experience during his detention with other priests.
To accompany us and help us better understand the religious and historical context of this story, Father Alin Cîndéa, vicar of the Romanian Greek-Catholic parish in Paris, does us the honor and friendship of his presence live and in line, after the broadcast of the film on the Cuult virtual cinema platform.
The session will take place on Friday, June 16 at 20 p.m.
You can already book your session here: https://cuult.fr/cinema/595/1410
While waiting for this beautiful meeting, discover a new excerpt from the film:
Marie-Laure Liller