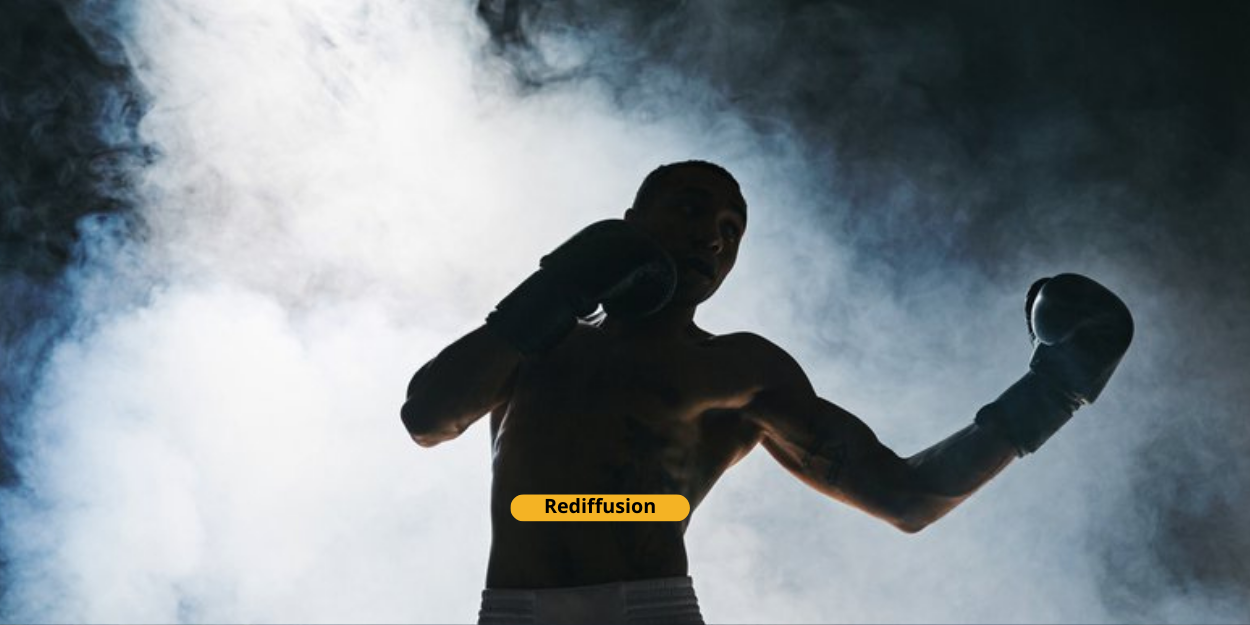 ---
During the summer, we invite you to find
A few days before the North American release of the film dedicated to his life, boxer and pastor George Foreman gave an interview to Charisma News magazine in which he spoke in particular about forgiveness and his conversion after a near-death experience that he said to have lived in the locker room in the wake of a game.
"Big George Foreman" is a biographical film released in theaters in the United States and Canada on April 28, it talks about the journey of the man who went from poverty to glory in the rings before hanging up, becoming a pastor and then returning. gloves. Because if Foreman is known in the world for his titles and his famous defeat against Mohamed Ali, he is also known in the United States as a preacher.
It took twenty years for Foreman to digest his defeat in front of a crowd that hated him in Kinshasa, in the former Zaire – today the Democratic Republic of Congo. It was in 1994 that the former boxer hated for his toughness, meanwhile become a pastor, was able to turn the page of humiliation by beating 45-year-old world champion Michael Moorer, 27 years old. But it took less time for Big George, a bitter man, to feel love for Ali and all those he hated.
During his interview with John Matarazzo for Charisma News, Big George explained his complete ignorance of forgiveness before his conversion. Awarding it to those he felt had hurt him was out of the question, and hating Ali that he had taken the title away from him was the most legitimate feeling he thought he felt at the time.
The mystical experience and forgiveness
After his loss to Jimmy Young in 1977, the fearsome puncher would have had a near-death experience in the locker room. Foreman explains to Matarazzo that he "fought death in that locker room" and heard an inner voice asking him why he was afraid to die if he believed in God:
"I was scared and couldn't fight it, I tried to offer money to save my life, I heard a voice [saying] 'I don't want your money, I want you And my legs gave out, I was in a dark place above my head, below me, all around me was despair, and there was no George, I was dead. And I haven't forgotten the smell of death to this day."
The former boxer clarifies that he is not claiming it was the real death, but that he said he believed in God and was then saved from nothingness at the time of this confession . He then jumped up from the table where the doctor was examining him and rushed into the shower, shouting, "Hallelujah, I'm born again!"
After this experience, Foreman apologized to Ali for the hatred he had felt towards him, and the two men, one a committed Christian, the other a devout Muslim, became friends, even saying to each other:
"Bye, I love you!" when they separated. Big George didn't stop there and asked other people for forgiveness.
His trainer attributes this experience to heat stroke. Never mind Foreman, who traded his gloves for a Pentecostal minister's chasuble from the Church of the Lord Jesus Christ in Houston, Texas, after a stint as a street preacher.
This experience of forgiveness evokes that of another Christian boxer, Evander Holyfield, whom Foreman, already a pastor, faced. During a match in 1997, Mike Tyson bit off a piece of an ear of Holyfield who forgave him:
"You will not be forgiven unless you forgive. I realized that I needed to be forgiven. God wants you to forgive."
Today, the two champions are friends.
Jean Sarpedon
Image credit: Shutterstock / Master 1305