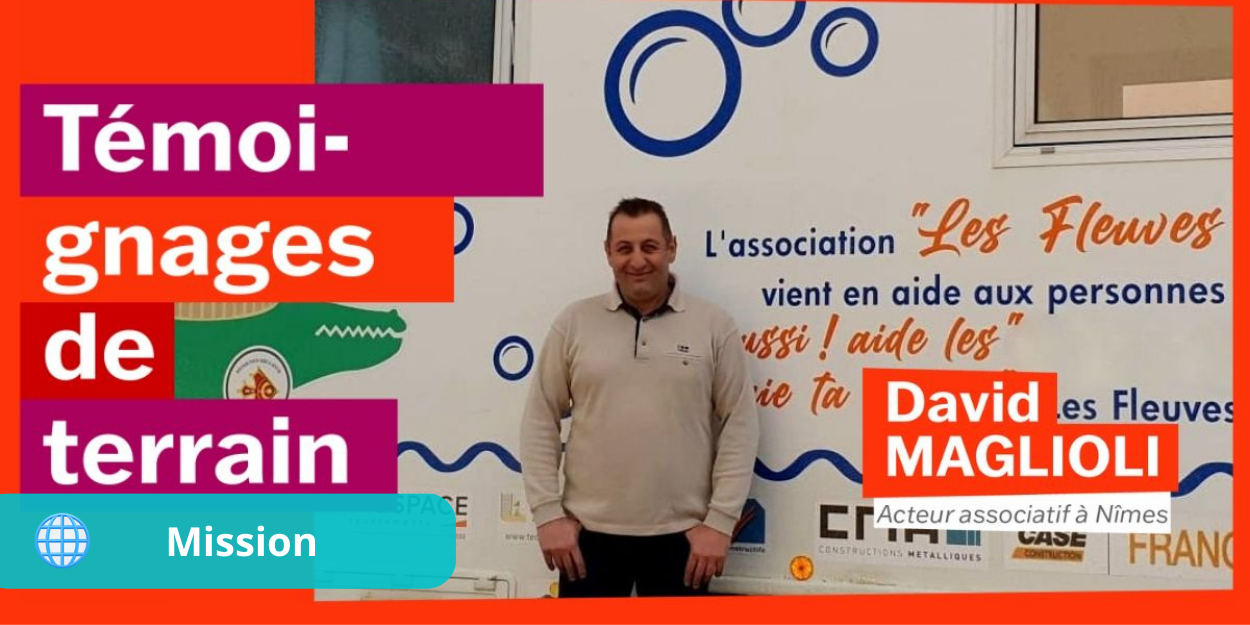 ---
In their converted truck, David and the volunteers of the association "Des rivières d'eau vive" roam the streets of Nîmes to offer a shower, clothes and a haircut to homeless people.
"It's a project that we created together, with my two daughters" announces David from the first question, barely hiding his happiness to share this adventure with the family. It was in 2020 that the Rivers of Living Water project was born, after a week of prayer.
"We used to reach out to the homeless, and we wanted to do more for them. And this project arrived at the same time in our three hearts! »
The project in question is a truck converted into a bathroom intended to offer hygiene, but also clothes, a haircut and time to homeless people in the city of Nîmes.
"Words in action"
An initiative that the 50-year-old associates with his Christian faith. "Put words into deeds, reach out to the poorest, that's what the Bible urges us to do! But beware, these are not good works that we do for our conscience or to be rewarded. On the other hand, it is our faith which acts in us and which allows us to love" specifies the entrepreneur of Italian origin, who arrived at the age of 8 in France. He recalls in passing his conversion to Christianity.
"That was a few years ago, after spending 30 years in total opposition to things of faith. I was 44 years old, and I felt a force of love invade me! »
And this love, David intends to share it with the help of his truck.
"I believe that one of the mysteries of God's love is that we live it when we give it. And it's a real pleasure! »
"Inter-Church Collaboration"
So David and his two daughters, Amélie and Johane, looked for support. First with the Churches of Nîmes.
"We wanted inter-Church collaboration. The Nîmes pastoral supported, helped and received us in its churches to call for volunteers. We are now 18 people from 8 different churches! »
But that's not all, David also mentions his "joy" to work with many people who do not share his faith. But also his gratitude for the many supports they have received.
"We have partnerships with an industrial thrift store and a recycling center that provide us with clothes that we donate. Also with other structures dedicated to the homeless. And finally, we have a very good relationship with the municipality, which helps and encourages us. »
"Spread the Good News of Jesus! »
A "unity between Christians" and "good relations with the authorities" through which David wishes to bear witness to this faith which animates him. But not only.
"With us, everyone is welcome. We don't force anyone to listen to what we believe. On the other hand, if the opportunity arises, we are happy to announce the Good News of Jesus! »
And since 2020, the Whitewater Rivers team has had many occasions to rejoice.
"People welcomed or just passing through have been touched by the palpable joy around this truck. We have also accompanied people who have been delivered from their addictions. »
Today, the association was offered a second truck, and therefore offered the first to a Church of Montélimar who wanted to undertake the same thing in his city. So David now dreams of seeing other churches all over France come to the aid of the homeless in their towns.
"My wish for the future is that this work will spread throughout France and even beyond. My other wish is that the Lord remain in control of his work. And finally that the other projects inspired by God can also start. »
Theo Lombardo