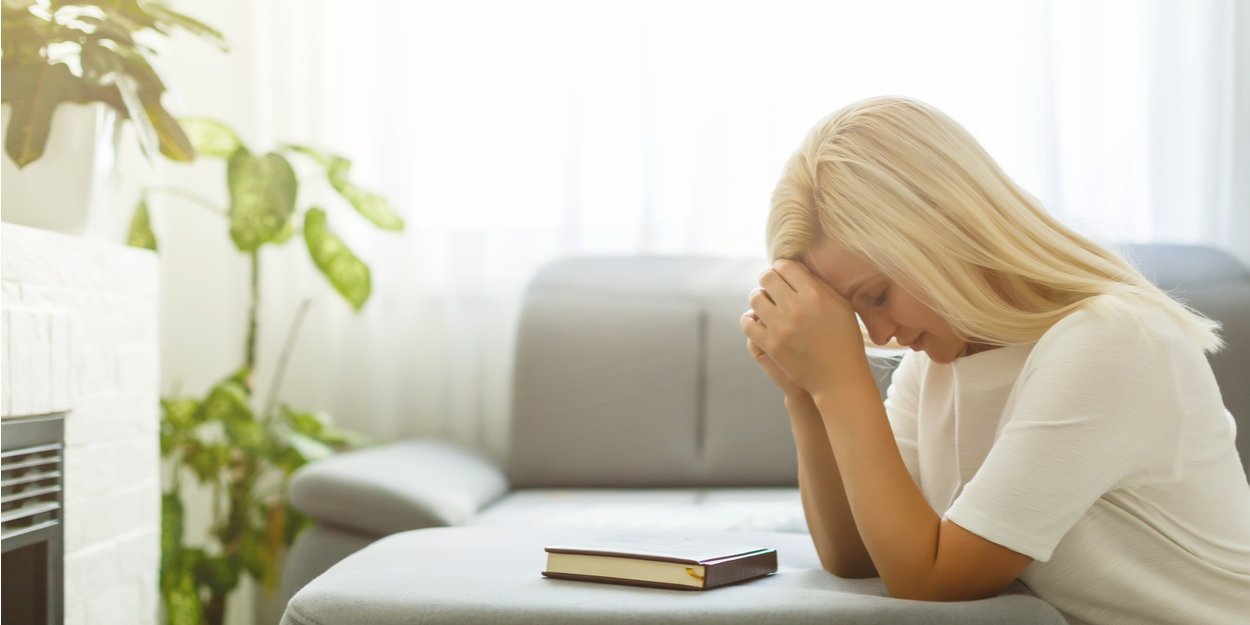 ---
"Lord, change my heart, transform me! Help me to be like you! ". We prayed fervently. And hop ! A prayer later, we hear each other comment on the questionable dress of his neighbor, rehash old family quarrels and so on.
It is not, however, for lack of wanting to become a better woman. Only, there you have it, chase the natural and it comes back at a gallop, to the point where you sometimes end up wondering if it is worthwhile to continue to put the work back on the job.
You can't change yourself
It's all there: you can't change yourself. Transformation is God's dearest desire for us. It is even the goal that he sets for each of our lives: that we are "transformed to be like the Lord" (2 Cor. 3,18). And the point is, if I am unable to change myself, God is able to change me.
Thus, to be transformed implies a certain surrender on our part. It is not our action that will directly effect the change. As the remainder of the Colossian text says, transformation is "the work of the Spirit of the Lord." however, that does not mean that we have nothing to do. On the contrary ! God awaits our agreement to transform us. He respects us too much to act without our consent. He created us free and even if the transformation he wants to bring is beneficial, he will not do it without our collaboration. So how can we let God transform us?
Pray
We can put our lives at his disposal. We need to learn to orient our entire existence towards God. And this attitude is expressed by times apart when we let God search our hearts. "In prayer", said Nobel Prize winner for medicine Alexis Carrel, "man offers himself to God like the canvas in front of the painter or the marble in front of the sculptor". So, praying is one way of letting God transform us.
Walk with God
For my part, I have found a concrete way to express to God my agreement with the transformation he wants to accomplish. I regularly take time to go for a walk "in the company of God". I walk in silence, without trying to feel anything in particular.
I am simply offering this time to God, inviting him to look at my heart and meet me. It is my way of showing him my desire to be transformed by him. And while we are in relationship with God, his Spirit changes our heart. Bernard de Clairvaux, a famous 12th century Cistercian monk, described this work of God in him as follows:
"My heart was hard as a stone and sick: it shook it, softened it, hurt it. He also began to weed, to tear up, to build, to plant, to water the arid lands, to illuminate the dark places and to open the closed rooms, to set ablaze the frozen parts; better still, he straightened crooked ways and smoothed rough terrain, so much so that my soul blessed the Lord. "
God, sculptor of our lives
Many years ago, I read a meditation that influenced me a lot in my journey with God. This text compared God to Michelangelo. It was he who carved the magnificent David from an enormous block of marble which the best Italian specialists of the time had failed to give shape. Like this block of marble that no one could pull anything out of, our lives are severely damaged.
We are twisted by sin, damaged by our bad choices, and crippled by the wounds inflicted on us. however God, the Sculptor of our lives, is not borrowed by the deformity of our soul. He knows the riches he has placed in us. He created each of us and by his grace, he can give new life to what seems irreparably damaged.
If we let him do it, then he will be able to reveal the beautiful sculpture that he has destined us to become. Let us trust God, he is committed to completing his work.
Nina Charles
Find more articles on www.spirituelles.info, the magazine that brings together Christian women from the French-speaking world.
Article originally published in September 2021