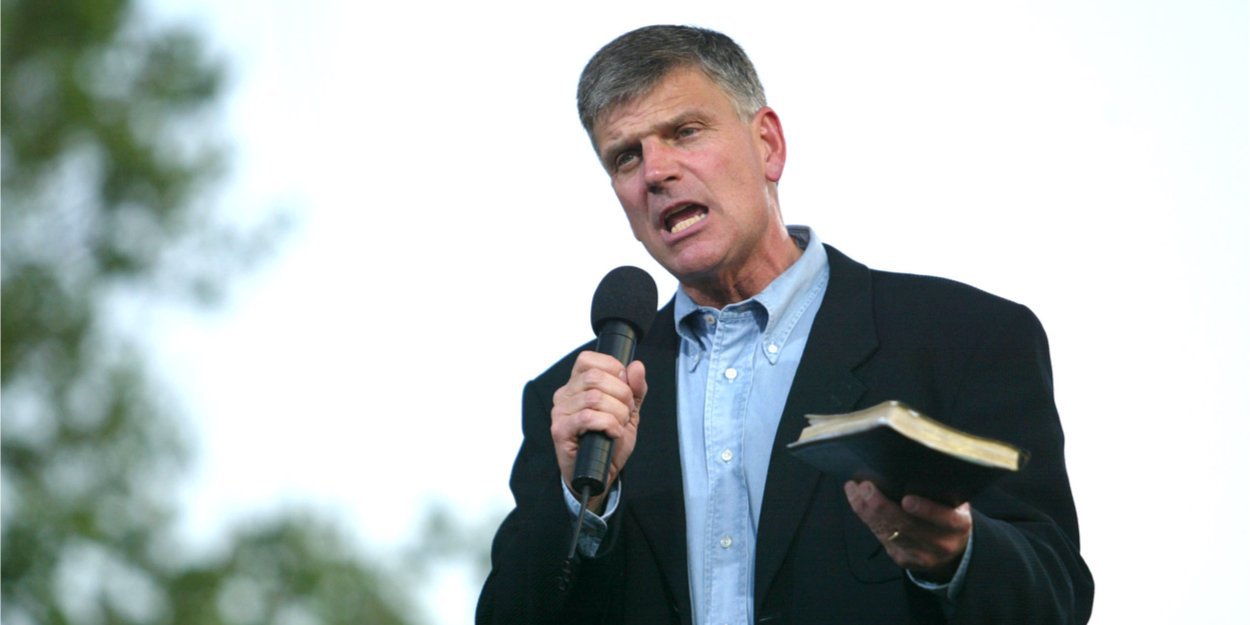 ---
Last Saturday, the "God Loves You" of the Billy Graham Evangelistic Association (BGEA) stopped in London where nearly 10 participants were able to praise and pray to the Lord.
Franklin Graham, son of the famous evangelist pastor who founded the association, preached on Saturday at the Excel Center in London, where the faithful of nearly 1 London churches were present, not to mention the thousands of spectators connected to the live.
The worship was led by multiple singers, such as Cece Winans, Michael W Smith and the Newsboys.
An evening when Franklin Graham had strong words :
"I would like to say a few words to you this evening because I know that some people here have broken hearts. A great number of people are searching and trying to find a purpose for their lives. I am here to say to them this evening: God loves you. He loves you and He sent His Son, Jesus Christ, to Earth to save you from your sins."
Strong words that he accompanied with a reminder of divine mercy for everyone, recalling that everyone was a sinner and therefore guilty.
"But if you will repent of your sins and do well in the name of Jesus Christ tonight, God forgive you, wash you and heal you. But you must come to him through his Son Jesus Christ."
A vibrant sermon that brought hundreds of people close to the stage to make a profession of faith in Jesus. A moment of communion and very strong prayer for this event which will return to London on June 22, 2024 for a new British stage, announced at the end of last week at the same time as a new date in Glasgow. Two new British dates announced by the BGEA in a press release:
"We are so grateful for the thousands of Christians and hundreds of churches who have been praying alongside us for the past few years and who continue to pray for this event to come to their cities."
Herveline Urcun
Image credit: Shutterstock / Anthony Correia