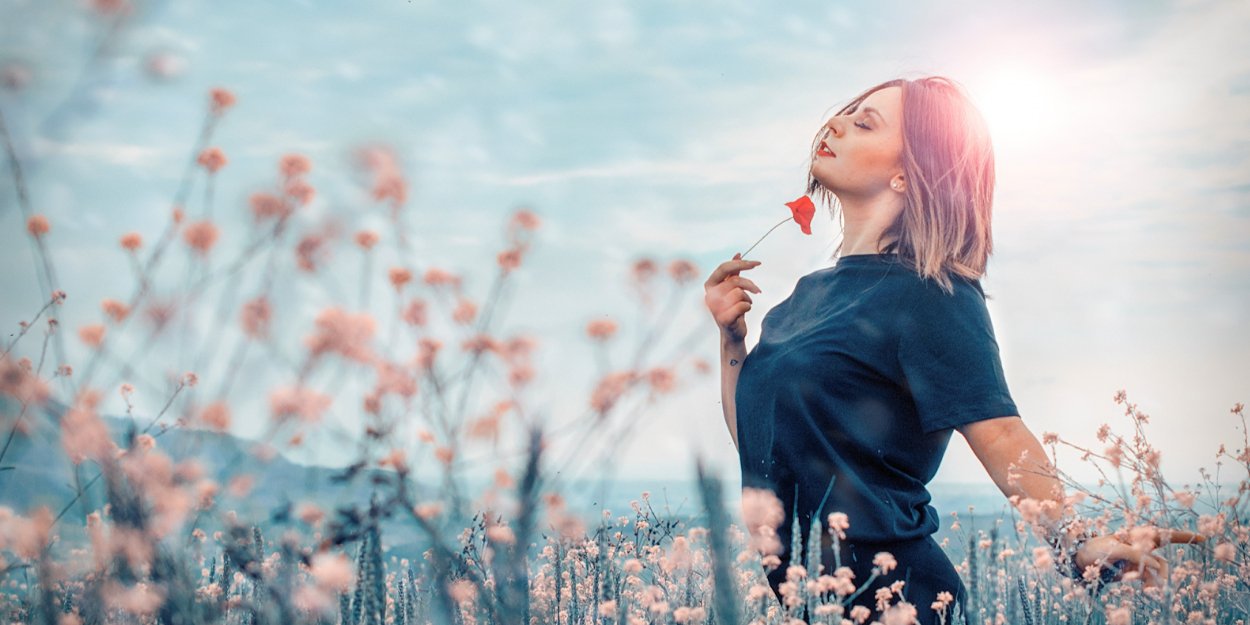 ---
Everything is done to make our life easier. Since the industrial age, machines have done heavy work for us and save us precious time. Medicine allows us to live longer and healthier lives. Everything is done for our comfort. So life is much simpler, right?
In reality, our material simplicity causes great complications to others. The human and environmental damage is colossal. Easy to say... but how do you fix it? Going back a few centuries is impossible and would not change anything. Because the root of the problem is much deeper and older: life has become complicated since human beings turned away from their Creator. But then, how to reconcile with him?
A solid foundation
To live true simplicity and experience inner peace, the only solution: stop wanting to get by on your own and trust in Jesus Christ. Because he alone loved us, to the point of giving his life to save us... and to reconcile us with God! Let us not delude ourselves: without this relationship with Jesus Christ in the most intimate of our lives, it is impossible to find peace. This is why the apostle Paul recommends: "Stand firm in the Lord, my beloved! (Phil. 4, 1). Because the love of God founds our life and keeps us standing, whatever the storms or deserts to cross.
...joy in God
At first glance, the apostle Paul gives a strange command: "Rejoice in the Lord always! I repeat: rejoice! (Phil. 4, 4). How can we give order to our emotions? They are so furtive and volatile... It is not a question of laughter to hide our misfortunes and our sufferings. Paul knows that positive emotion is impossible to create on our own. This is why he commands to rejoice in the Lord! By his benevolent presence, Jesus Christ wants to give us true and lasting joy. At every moment, he will be able to renew our joy!
... sweetness and peace
"Let your gentleness be known to all men. The Lord is near" (Phil. 4:5). In the violence of this world, Jesus Christ offers us his sweetness! A sweetness accompanied by a fabulous hope: one day, God will destroy evil, definitively. What joy in perspective! The life of Jesus Christ is a jewel with multiple and marvelous facets: love, gentleness, joy, peace, patience, contentment, humility... But how to experience such interior renewal?
"Do not worry about anything, but in everything, make your needs known to God through prayers and supplications, in an attitude of gratitude. And the peace of God, which is beyond anything that can be understood, will keep your heart and your mind in Jesus Christ. "(Phil. 4, 6-7)
... freedom
There is no manual for achieving inner simplicity. And so much the better! Because simplicity is first of all a gift that the Lord wants to offer us. Am I ready to let myself be loved by this marvelous God who has already paid everything to free me from the evil that has hurt and disordered my life? A challenge: for the next few days, for example, I can read or listen to Paul's letter to the Philippians. And every morning, pray that God will accompany me in my day. Little by little, my perspective, my desires, thoughts and emotions will change. By meditating on the Bible, the love of God will transform me... without complications!
Anne-Catherine Piguet
This article is published in collaboration with spiritual, the magazine that brings together Christian women from the French-speaking world.
Discover the other articles in the dossier "Towards a simpler life. ":
Dossier: Towards a simpler life
Simplicity: A grace and a discipline?