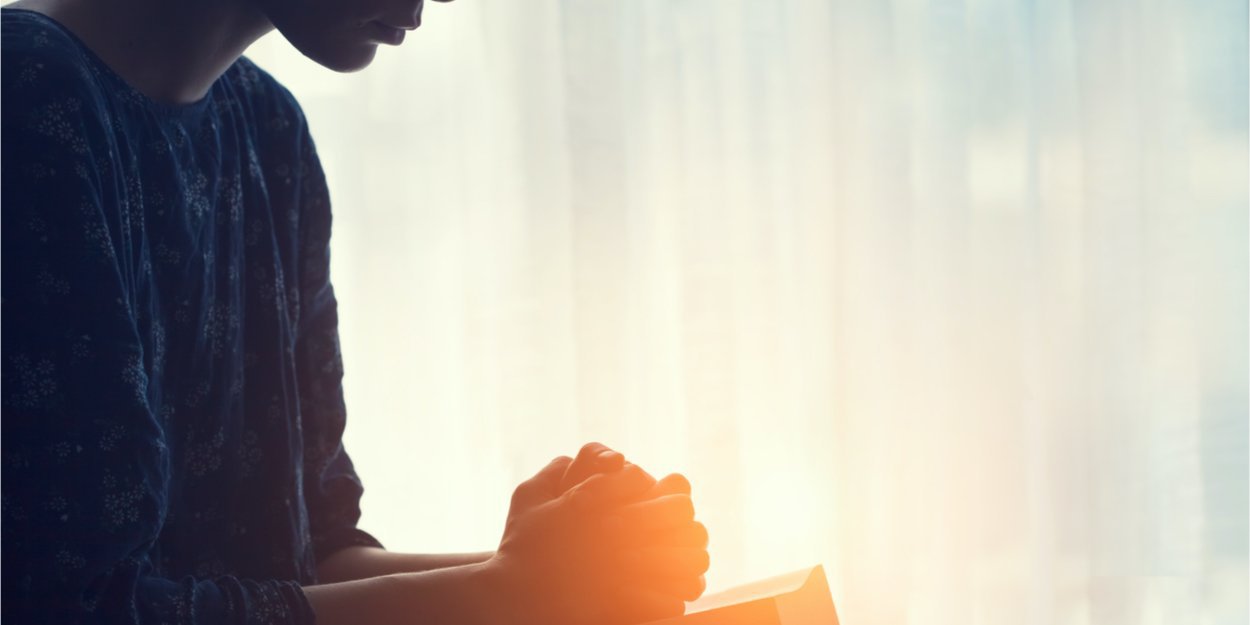 ---
Why is repentance so unpopular and books are so lacking on the subject? Perhaps we have misunderstood its meaning and its benefits?
But why should I repent? First of all, the Bible says that "all have sinned and come short of the glory of God" (Rom. 3:23). So, if I claim not to sin, I am not in the truth (according to 1 Jn. 1, 8). But then we can read that "if we confess our sins, God is faithful and just to forgive us and cleanse us from all evil". Isn't that good news?
Repent, but of what?
"If the term 'sin' is already difficult for some to pronounce, how do you get to repent? "Asks professional coach Evelyne Chappuis. She continues as if to challenge us: "Am I sufficiently aware of the perfection of God's love for me and of his holiness to realize that I offend him daily by my actions?" ". In his book "What Is Repentance? "(Ed. Europresse), John Colquhoun, 18th century British theologian, speaks of the need for all to repent" whether one is a notorious sinner or 'little' sinner. Beyond "conversion" repentance, he speaks of the need to repent daily: "God's mercies and the way in which he benefits them are powerful reasons for exercising true repentance every day".
Energy to move forward
It goes without saying that everyone prefers to talk about their strengths than their weaknesses. However, the coach insists on the liberating effect of confessing one's sins. "Repentance is essential: it is at the heart of my relationship with God and with my neighbor". When I can talk about my sins knowing that I am accepted by God and by those close to me, I can be myself and have the energy to move forward. Repentance is not a sign of weakness, far from it. God said to Paul: "It is in your weakness that my power is fully realized" (2 Cor. 12, 9).
A sign of gratitude
But repentance is also a sign of my gratitude to Jesus Christ who died for my sins in my place. "The immensity of his love prompted him to voluntarily lay down his life. will you not love him back to the point of hating your sin and forsaking it for him? John Colquhoun asks. He further confides that true repentance springs from careful examination, on the one hand, of the gravity of sin, and on the other hand, from the majesty and glory of God. And to quote Romans 2, 4: "or do you despise the riches of his goodness, his patience and his forbearance, not recognizing that the goodness of God pushes you to repentance? ".
The theologian further specifies that without an understanding of God's mercy, there is no genuine repentance.
God's mercy
"True repentance is not the work of man, but that of the spirit." Faith in this mercy, the certainty of knowing one has been forgiven, is therefore necessary to avoid carrying heavy burdens. "This forgiveness delivers from guilt," he wrote again. Otherwise the Christian allows this guilt to pile up on his shoulders and exposes himself to its destructive effects. And as Evelyne Chappuis observes, "living a life of prayer where repentance is present brings me closer to the god of grace and to the truth that frees". Repentance allows us to let go and "the more repentance, the more joy in God."
Joelle Misson
Find more articles on spiritual, the magazine that brings together Christian women from the French-speaking world.
Article originally published in September 2021.