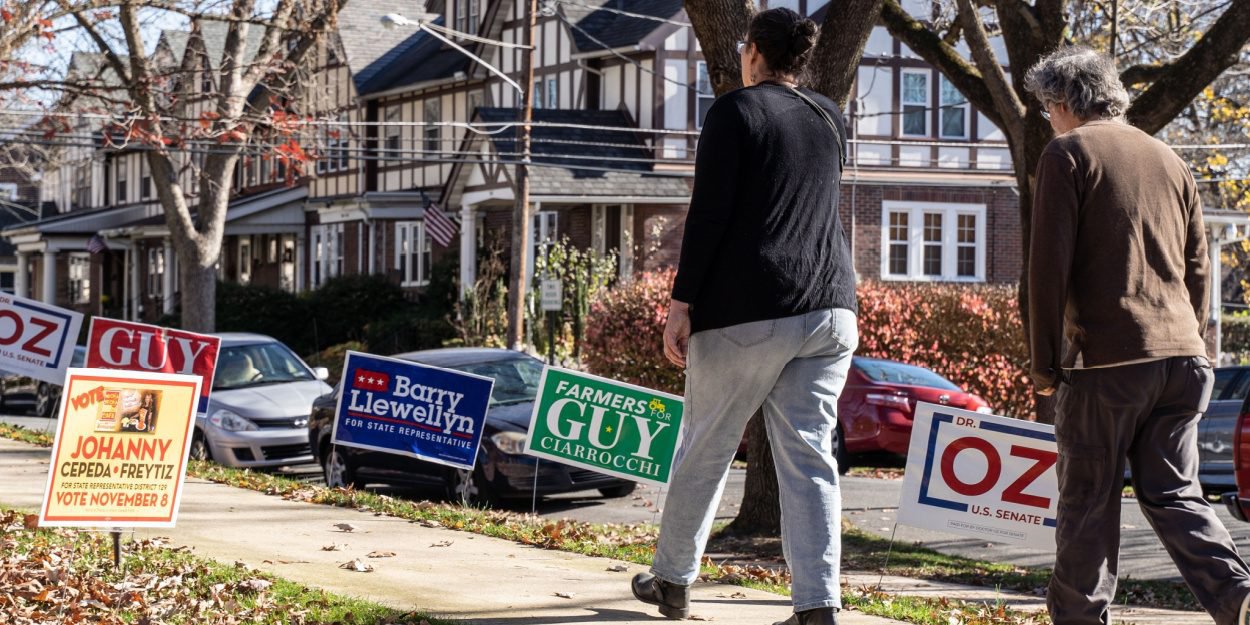 ---
The red wave announced, that of a large triumph for the Republicans in the mid-term elections on November 8, did not take place, the Democrats are keeping the Senate and are currently following their opponents quite closely elected to the House of Representatives. Underrated, the issue of the national right to abortion strongly determined the votes.
Considered to be the main responsible for a possible heavy defeat of the Democratic Party, the President Joe Biden had announced on October 18 that a victory of the candidates of his party would make it possible to register abortion in a law to make it a federal right. The Democrats thus promised to contradict Dobbs v. Jackson Women's Health Organization on June 24, in which the Supreme Court ruled that each state could prohibit or authorize abortion.
Four days before the elections, the Rasmussen Reports polling institute gave the Republicans a five-point lead, noting however that the gap had narrowed by five points compared to mid-July. The very unfavorable economic situation, with inflation at 7,7% last October compared to the same period in 2021, as well as insecurity being considered penalizing for the Democrats.
Abortion, a determining element of the electoral divide
However, an exit poll for NBC News indicates that if inflation is the priority of 32% of voters, that of abortion is the second, at 27%, far ahead of crime (12%) or migration problems (10%).
A concern that can transcend political divisions, as the New York Times points out which mentions Urica Carver, Republican who voted Democrat in Pennsylvania:
"Abortion was my main problem […] If they didn't defend this right, no matter who they were, they wouldn't have benefited from my vote. »
This single mother of six children decided to support Democrats after the Supreme Court's decision to no longer consider abortion a federal right. She wants her daughters to be able to use it.
according to another exit poll for CNN, 76% of voters who made abortion their priority voted for the Democrats. Voters in six states also had to vote directly on the subject, they chose to include the right to abortion in their constitutions in California, Michigan and Vermont, all Democratic states.
Among other states, Republican Kentucky voters rejected 52,37% an amendment declaring the right to abortion unconstitutional. According to the Times, while opponents of abortion voted, voters in favor of this right or opposed to the addition of restrictions were more mobilized.
Some Republican governors who had signed laws prohibiting or severely restricting access to abortion were however largely re-elected, such as Ron DeSantis with 59,4% in Florida or Greg Abbott with 54,8% in Texas.
Jean Sarpedon
Picture :