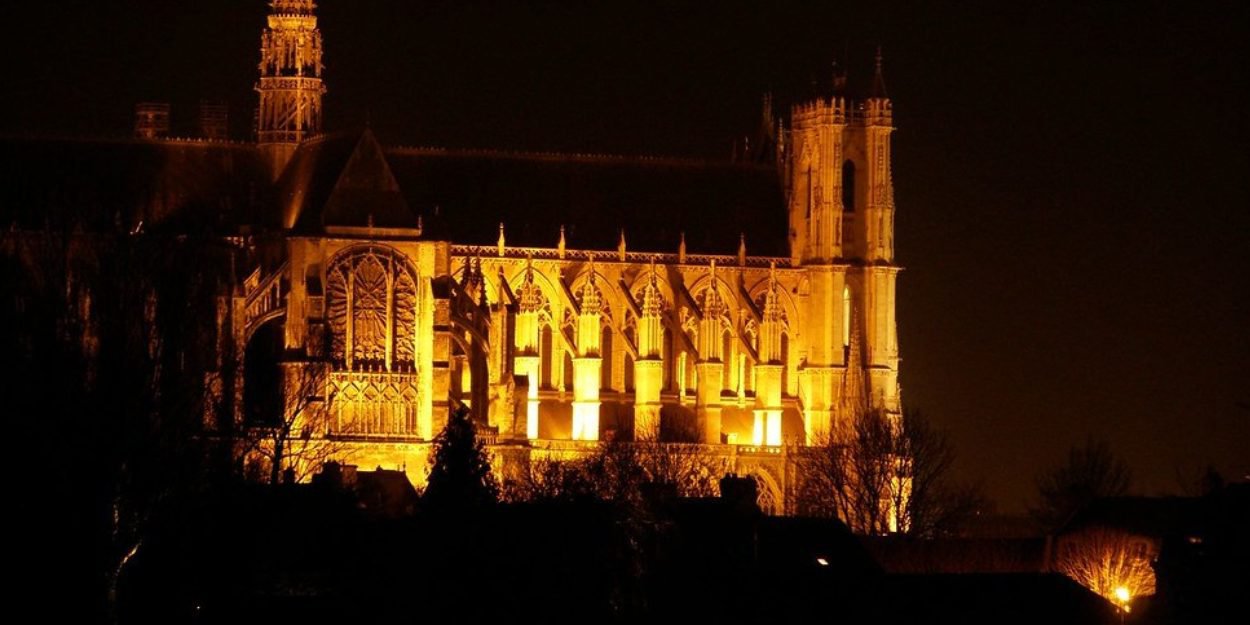 ---
From June 23 to July 3, the 2022 edition of La Nuit des Eglises will take place. On this occasion, hundreds of churches in France will open their doors to the public. This year's theme is "Voyage dans la nuit", chosen in reference to a collection by Charles de Foucauld.
La night of the churches is a religious and cultural event, initiated by the Church of France, which has been part of the summer landscape of the country's dioceses since 2011. Each year, several hundred churches take part.
For the initiator of the project, Mgr Jean Legrez, Archbishop of Albi, "this event responds to a double mission: on the one hand, to allow local Christian communities, even in the smallest villages, to support or reclaim their church, place of their history and their roots; on the other hand, to open their doors and welcome everyone who comes: artists, visitors, curious people, people who wonder, etc. »
"During the same week, everywhere on the territory of our country, this constitutes a strong sign of unity and living manifestation of the Church made visible through our churches", continues the Archbishop.
The 2022 edition of The Night of the Churches, sponsored by the artists Gregory Turpin and Natasha Saint-Pier, will run from June 23 to July 3.
Its theme will be "Journey into the Night", in reference to a collection of thoughts entitled "Traveller in the night" by Charles de Foucauld canonized on May 15 by the Catholic Church.
"Silently, secretly, like Jesus in Nazareth, like a traveler in the night. »
Thus, during one or more evenings, the public will be invited to "travel" at night, to the heart of the churches of France, to discover in a new light the riches of this part of French heritage. Guided tour, concert, conference, exhibition or time of prayer will be on the program.
Camille Westphal Perrier
Image credit: Creative Commons / Flickr