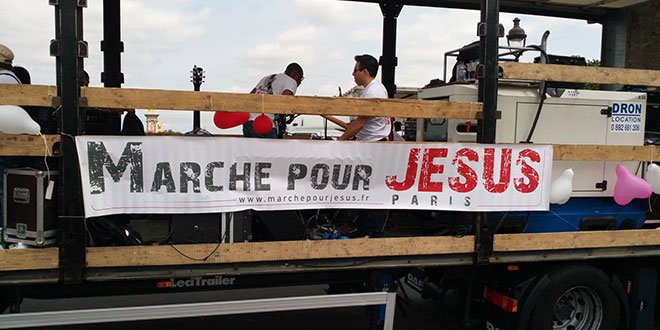 ---
The March for Jesus, an event of national scope, will be held this year on June 3, with a scheduled departure from Place Denfert-Rochereau in Paris. The objective of this march is to bring all Christians together and promote the values ​​of the Gospel. Focus on this extraordinary event.
Since its creation, the march for jesus has undergone significant development. Inspired by the event of the same name in England in the 70s, it was introduced in Île-de-France by a small team in the 80s and 90s. Over the years, this walk has grown in popularity, attracting thousands of participants. Pastor Gilbert Léonian underlines that this year marks a new beginning, with a broader mobilization and a reinforced dimension.
The preparations for the March for Jesus this year are in class. From 9 am, it will be possible to buy t-shirts, caps and flags in the colors of the event on site. The appointment is fixed at 13 p.m. for the start of the walk. Highlights are planned throughout the day, with in particular the presence of 9 worship trucks which will accompany the walkers and proclaim the greatness of Jesus.
The objectives of the March for Jesus are multiple. First of all, it is about fostering unity, communion and collaboration among Christians of different denominations. Then, this event aims to impact society by promoting Christian values ​​such as love, peace and reconciliation. The pastor also points out that the March is intended "to open war against the powers of darkness and to proclaim the kingship of Jesus."
A March that aims to show Unity in motion, mutual respect and all that evangelical Christians can bring to the country and to society.
"Come, not because I tell you, but because Jesus is calling you!"
An enthusiasm that the organizers want to share with the participants next Saturday, June 3 at the start place Denfert Rochereau.
More information : https://www.marchepourjesusfrance.fr/
Salma El Monser