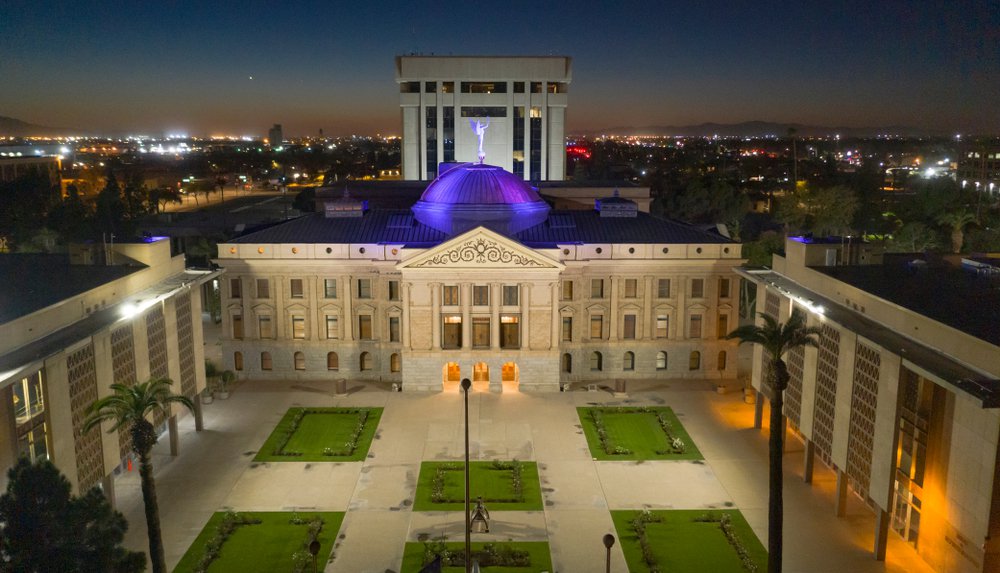 ---
Last month, Katie Hobbs, Governor of Arizona, blocked a bill that provides care for fetuses who survive an abortion. The elected is positioned in this on the same line as former President Barack Obama.
Should reasonable care be given to a newborn who has survived an abortion as to any child who has just been born and who has been wanted? This is the question that agitates the political debate in Arizona. On April 6, Democratic Governor Katie Hobbs vetoed a bill that could have penalized the lack of neonatal care.
The veto came after the Republican-dominated legislature passed a bill the same day that would require medical teams to provide care to fetuses born after induced labor who theoretically should not survive due to a medical condition. severe. The text provides for the same obligation of care for fetuses born alive during a "botched" or "failed" abortion procedure. The text provides for a one-year probation sentence for a first refusal of care and that the parents of the newborn or the parents or guardians of minors resorting to abortion can sue the doctors and caregivers concerned.
According to the project of law voted on April 6, "every child born alive, including one born during an abortion, is treated as a legal person under the laws of this State and has the same rights to medically appropriate and reasonable care and treatment. The legislator provides that anyone working in a hospital or clinic who becomes aware of a violation of the law reports it to the authorities.
Hobbs justified his veto by implying that once the parents have decided to have an abortion, the law could not interfere in the decisions taken in agreement with the doctors:
"[This law] is unanimously opposed by the medical community and interferes with the relationship between a patient and a doctor. It is simply not the role of the state to make such difficult medical decisions for patients. »
The Center for Arizona Policy asked the governor to sign the text and said:
"To deny reasonable care to a living newborn simply because doctors do not expect it to survive is, indeed, heartless and cruel. @GovernorHobbs can prevent this evil by signing the [bill]"
Withholding reasonable care to a living newborn just because doctors don't expect her to live long is, indeed, heartless and cruel. @GovernorHobbs can prevent this evil by signing SB 1600 https://t.co/IGZjd0PtHq

— Center for AZ Policy (@azpolicy) March 31, 2023
A subject that has become an object of national debate like abortion
Arizona is not the last state affected by such a veto, and the Democratic governor of Kansas, Laura Kelly, also opposed a similar project on April 14.
In January, the US House of Representatives, with a Republican majority, adopted a text obligating to care for any baby who survived an abortion, a position opposed by Barack Obama when he was a member of the Illinois legislature. future american president had voted in 2003 against a text authorizing the treatment of fetuses who survived abortions, which had sparked controversy during his presidential candidacy.
According to an extrapolation from Canadian government data, 1 fetuses survive an abortion each year in the United States, according to the Abortion Survivors Network. i.e. two out of 734 abortions.
Jean Sarpedon