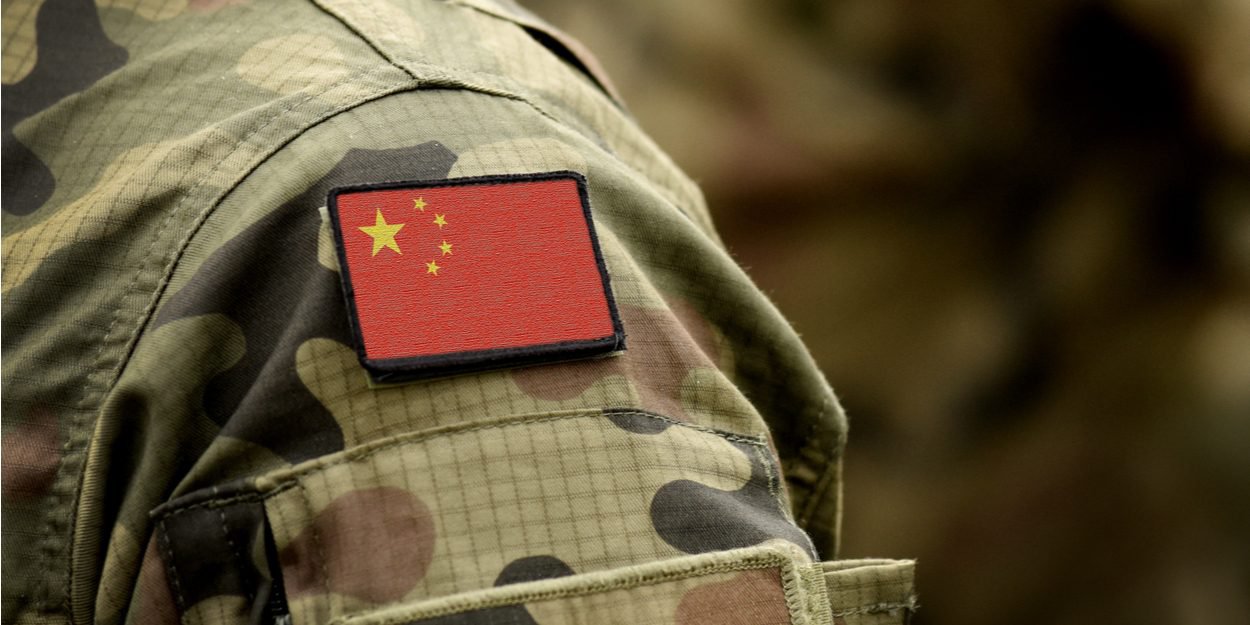 ---
Despite calls from Westerners and Japan, China announced on Monday the continuation of military exercises near Taiwan, still in response to Nancy Pelosi's visit to this island claimed by Beijing.
The day after the departure from Taipei of Mrs. Pelosi, American number three and speaker of the House of Representatives, the Chinese army launched Thursday vast maneuvers "in real fire" in six large areas all around Taiwan.
These exercises, at least in this configuration, were to end on Sunday noon (04 GMT) according to the Chinese maritime security administration. They were intended to practice a "blockade" of the island, according to official Chinese media.
Because of their scale, they had aroused criticism from the heads of diplomacy of the G7 (United States, Japan, France, Germany, Italy, Canada, United Kingdom), who had considered that there was "no justification to these "aggressive" military maneuvers.
The American Secretary of State, Antony Blinken, had described the Chinese reaction as "total disproportion".
With his Japanese and Australian counterparts, Mr. Blinken had also published a press release calling on China to stop its military exercises. But maneuvers continue on Monday.
"The People's Liberation Army (...) continues to conduct practical joint exercises in the sea and air space around Taiwan, focusing on joint anti-submarine and sea assault operations," said in a press release the Eastern Command of the Chinese army.
Brutal
He did not specify in which areas these maneuvers take place, or whether they are "live fire" or not.
The Chinese army has conducted in recent days around Taiwan the largest military exercises in its history in this area, sending fighter jets, warships, drones and firing ballistic missiles.
The Taiwanese military remained on guard throughout the maneuvers and is expected to conduct its own live-fire drills starting Tuesday.
Taiwanese Prime Minister Su Tseng-chang said on Sunday that "China's brutal use of military force is undermining peace and stability".
The Taiwanese Foreign Ministry has deemed the Chinese exercises a threat to "the region and even the world".
To prove how close it had come to the Taiwanese coast, the Chinese army released this weekend a photo it said it took from one of its warships, where we see a Taiwanese navy building in only a few hundred meters.
This shot may be the closest to the Taiwanese coastline ever taken by mainland Chinese forces.
Major Taunt
According to Chinese state television CCTV, ballistic missiles flew over Taiwan this week, which would be a first.
China considers Taiwan, an island with a population of around 23 million, to be one of its provinces, which it has yet to successfully reunify with the rest of its territory since the end of the civil war. Chinese (1949).
Opposed to any initiative giving the Taiwanese authorities international legitimacy, Beijing is against any official contact between Taiwan and other countries.
American officials and parliamentarians visit the island frequently, but China considers the visit of Ms. Pelosi, one of the highest figures in the American state, to have been a major provocation.
In addition to military exercises, China reacted by suspending a series of Sino-American discussions and cooperation, including on climate change, which triggered a salvo of international criticism.
"One of the lessons learned by the Chinese Communist Party (CCP) (during these exercises) is to see that Japan reacted so strongly to Chinese actions," Niklas Swanström told AFP. , director of the Institute for Security and Development in Stockholm.
"There is also the fact that these exercises have reignited the debate in other countries in the region on the need to increase their military budgets. In the end, China pushed Japan to get even closer to Taiwan."
The Editorial Board (with AFP)