Christian restaurant chain Chick-fil-A accused of bowing to wokism, threatened with boycott by Christians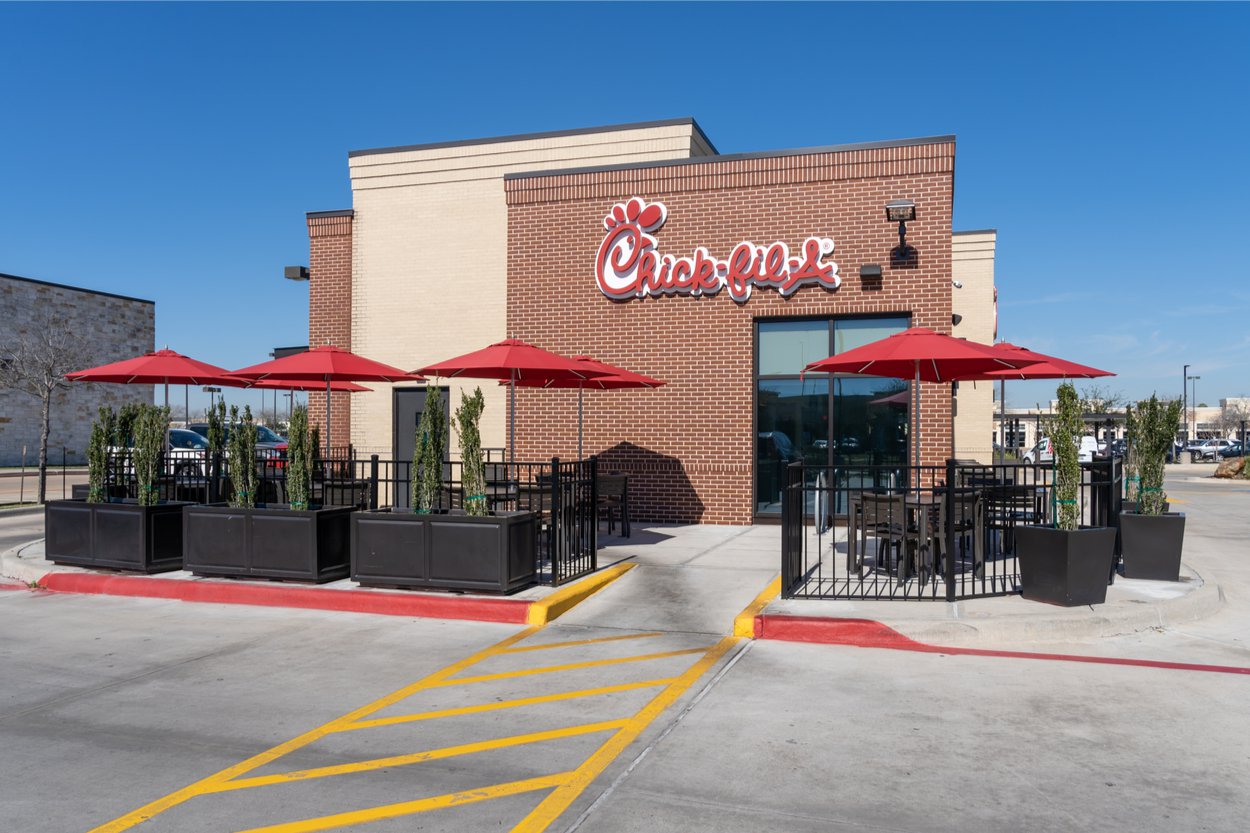 ---
Present in the United States and Canada, the Chick-fil-A restaurant chain is much less known in the rest of the world than one of its rivals, McDonald's. This company, which makes a point of promoting Christian values, has been threatened with a boycott for several weeks by conservative Christians who accuse it of backing down from "progressive" demands. Four years ago, for example, she stopped financially supporting the Salvation Army, giving in to LGBTQ demands.
"What drew me to Chick-fil-A was the strong values ​​and morals it offers as a company, which are very different from most other companies," Annabelle tells us, manager at a teacher's restaurant in Tulsa, Oklahoma.
The young manager explains that the company is a workplace where Christian employees can flourish:
"It's an uplifting and positive atmosphere and almost everyone who applies is aware of our values, so it really creates a community of people who believe in God and show it through work."
A Christian-inspired company
Chick-fil-A has just been named America's favorite restaurant for the ninth year in a row, according to the American Customer Satisfaction Index.
The most important sign in the manufacture of chicken sandwiches was founded in 1946 by Samuel Truett Cathy, a member of the First Baptist Church. A devout Christian, Cathy insisted that all of the chain's restaurants be closed on Sundays so that employees could go to church "if they wish", as well as enjoy the day with their families. On the site of the company with nearly 2 establishments the objectives are clearly displayed :
"To glorify God by being a faithful steward of all entrusted to us and to be a positive influence on all who come into contact with Chick-fil-A."
Thus, Samuel Cathy wanted to join other companies in their philanthropic efforts in Atlanta, the capital where he founded his first restaurant. At the brand's headquarters, located in the Georgian capital, you can see a statue of Christ washing the feet of a disciple, Peter. The claimed goal is to "leave Georgia better off than [where] he found it".
The founder's principle was to be more than a merchant:
"We should do more than sell chicken. We need to be part of the lives of our customers and the communities in which we serve."
Jesus washing his disciple's (Peter) feet... Powerful Statue, here at Chick-fil-A Corporate! This place is my Utopia. 🙌🏽 #HOBST pic.twitter.com/SZZORjMrVv

— Le'Roy Barnes (@ChampionAdjust) November 30st
Statue of Christ Washing Peter's Feet at Chick-fil-A Headquarters.
These values ​​attract many employees who share the same Christian convictions, and some meet their future spouses among their colleagues, like Annabelle.
So is the founder's daughter, Trudy Cathy White, who declared in 2015 to the Christian Post :
"We appreciate that feeling that God is blessing our business. I don't know if there's really a secret in that. My dad built his business on biblical principles. He felt like his business decisions ranged from paired with biblical principles. It's no secret. There are many things that we are taught in the Word of God and we have been able to put them into practice in our business."
Commitments on societal issues and regrets
The turning point came when Chick-fil-A took on societal issues and opposed the legalization of same-sex marriage, which the Supreme Court ultimately ruled in 2013 to be a federal right. However, in the face of criticism, its president, Dan Cathy, told the Atlanta Journal-Constitution the following year that he had wrong to involve the company in this cultural conflict, while clarifying that he had not changed his mind on LGBTQ claims.
For a decade the company has faced calls for a boycott from LGBTQ movements, and its attempt to gain a foothold in the UK has met with hostility from those groups which, while not decisive in the abandonment of the project, was heavily publicized. She knew the same concerns in Canada where it nevertheless continues to try to develop.
In 2019, the Democratic municipality of San Antonio, Texas has banned the opening of a restaurant of the brand within the confines of its international airport by denouncing its "legacy of anti-LGBT behavior".
The regrets expressed in 2014 by its president were not enough. Does this explain his new strategic choices?
Chick-fil-A has decided to follow a fashionable trend in companies, that of the implementation of a so-called "DEI" policy (diversity, equity, inclusion). The appointment of Erick McReynolds as vice president in charge of DEI policy dates from 2021, but it was last spring that conservative groups discovered the creation of this post and called for a boycott, making the information viral. The principles presented on the DEI page of the company mention the importance of respect, understanding (inclusiveness) and dignity wherever they do business.
Redirection of financial donations
While DCI's principles seem positive, conservative Christian groups see it as a danger to their values ​​as inclusiveness leads to the exclusion of some of their principles. Already in 2019, under pressure from LGBTQ movements, Chick-fil-A stopped financially supporting the Salvation Army and the Fellowship of Christian Athletes.
In addition to no longer supporting groups that promote the ideas it previously championed, the company has begun making donations to Covenant House, still in 2019. If this group helps the homeless, it also supports hours of readings of transgender stories by drag queens to children.
In the same year, media revealed that Chick-fil-A had funded the Southern Poverty Law Center (SPLC), a far-left organization that attacks Christian beliefs and presents Christian movements as threats to American society, for example some Catholic supporters of the Mass in Latin.
In a 2018 article, even the Democratic-leaning Washington Post published an article exposing confusion by the SPLC between conservatives and neo-Nazis.
The calls for a boycott are in line with those launched with some success against Disney or the Budweiser beer brand following their support for LGBTQ demands.
Chick-fil-A is also accused of not respecting the wishes of the founder. Beyond these denunciations is a feeling of betrayal among the conservatives who recognized themselves particularly in this house and believed that it would never let them down.
This call for a boycott, which only comes after years of redirecting the company's financial donations, remains a mystery, however. As if the conservatives had so far preferred to denounce the DEI policies of non-Christian companies and refused to see that of Chick-fil-A.
Jean Sarpedon
Image credit: Shutterstock/JHVEPhoto