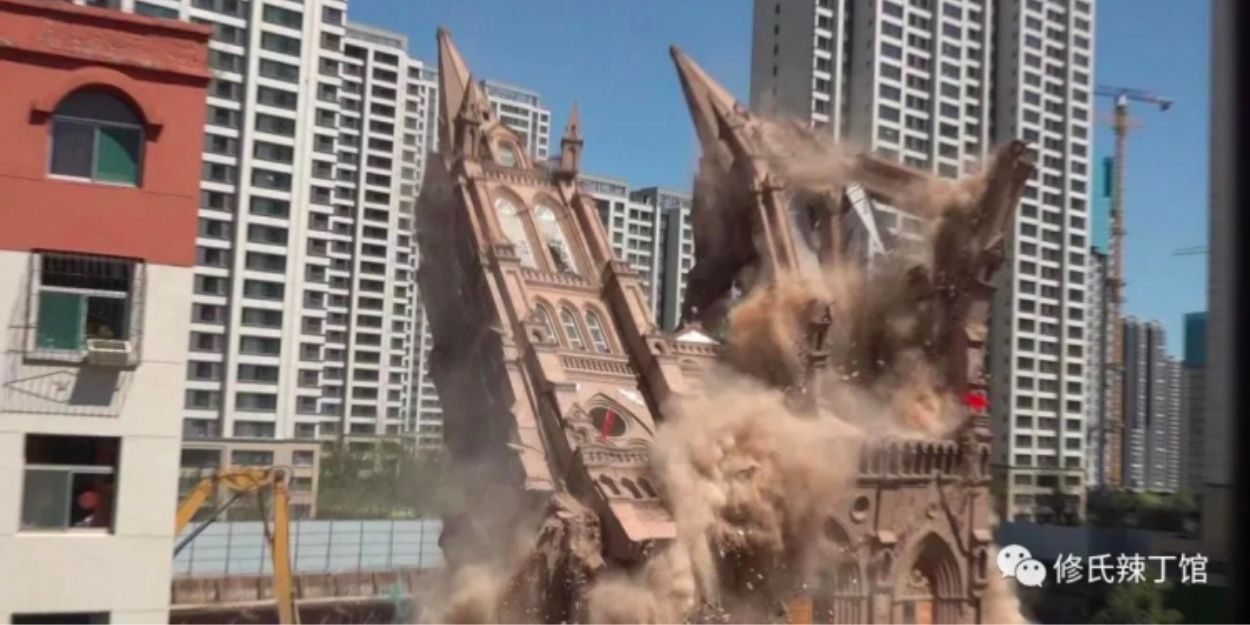 ---
"The fall of this church indicates the abdication of religious authority from political power in China. »
The architectural renovation of Beihan Village, Shanxi Province, China, has been planned since the years 2016, 2017. The municipal government of Taiyuan actually wants to replace it with a modern city. And the cathedral is no exception to this new project.
On August 25, the Gothic-style cathedral was demolished.
山西太原北寒大教堂挺过了战争、熬过了文革!😨
毁灭在习包子新时代的铁拳下🥺 pic.twitter.com/3KFGZ66oOZ

— 浩哥i✝️i🇺🇸iA2 (@S7i5FV0JOz6sV3A) August 26

According to China Overseas, the cathedral should be rebuilt "off-site" and according to "a new plan". Information not confirmed by the diocese of Taiyuan.
Public chat Twitter, an Internet user compares this demolition to the destruction committed by the Taliban.
For Gao Zhensai, special correspondent of ChinaAid, "the fall of this church indicates the abdication of religious authority to political power in China". He deplores the intensification of the repression against Christian pastors in Shanxi, citing in particular several arrests and detentions.
MC