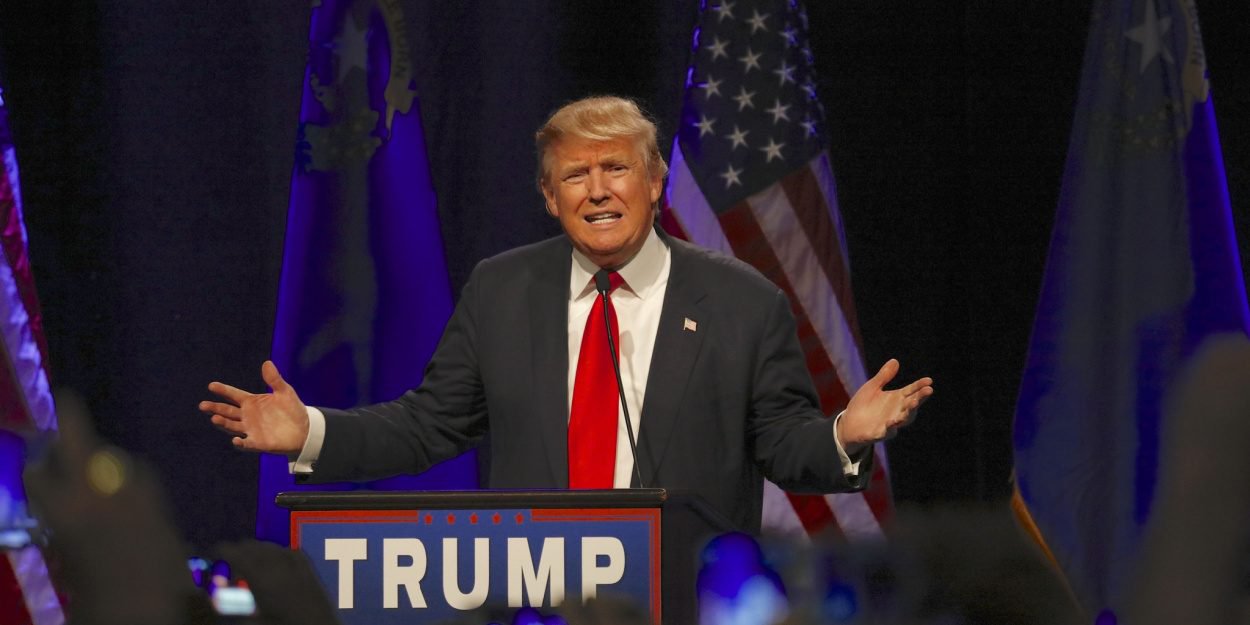 ---
Donald Trump's November 15 announcement of his candidacy for the Republican Party nomination for the 2024 presidential election seems to be generating less enthusiasm among most evangelical figures who supported him in 2017. and 2020. Previously ostensibly backed by pastors, the former president remains popular with the evangelical voter base, however.
In 2016, Franklin Graham, the son of influential evangelist Billy Graham, publicly endorsed Donald Trump as various evangelical candidates ran in the Republican primaries, including front-runner Ted Cruz, son of a Baptist pastor. Already in 2011, he had declared himself in favor of a possible candidacy of the New York tycoon.
Other religious figures have supported Trump, such as the African-American pastor Darrell C. Scott who was one of his spiritual advisers and founded with his wife the New Spirit Revival Center in Cleveland Heights, Ohio, a Pentecostal megachurch. of 3 members. Several meetings with pastors took place in the Oval Office, including one between some 2019 African-American Christian pastors and leaders in July XNUMX.
If Scott still displays his support for Trump on social media, including poking fun at Republicans who distanced themselves from the "Make America Great Again" movement following the disappointment of the midterm elections, he was not present at Mar-a-Lago, the residence of the Trumps in Florida, for announcing his candidacy. In the crowd, however, a few evangelical leaders were on hand, such as African-American televangelist Mark Burns. who said in a video "I believe we will bring God back to the center of American politics and culture."
The deafening silence of former evangelical supporters
These are however the absences and silences that have been noticed. Other pastors who supported or even were close to Trump long before his candidacy have remained silent since, such as Florida's Paula White-Cain, a proponent of the doctrine of the Prosperity Gospel, without it being known whether she was or was not present at Mar-a-Lago. In 2020, White opened Trump's campaign ad by saying the "hand of God" would win the president.
Officials who are not silent are generally divided between the former tenant of the White House, its former Vice President Mike Pence and Florida Governor Ron DeSantis.
Texan pastor Robert Jeffress, a staunch supporter of Donald Trump until recently, urged his subscribers to buy Pence's book, 'So help me God', hours before the announcement, but made it clear that he would support Trump if he won the primaries.
Televangelist James Robison said in the The Washington Post that the former president used evangelicals to win the election and that they had to shut up when he said things that horrified them.
During Donald Trump's speech to the Faith & Freedom Coalition last June in Nashville, Tennessee, a large part of the audience stood up in applause when he asked if anyone wanted him to represent himself. Politico notes, however, that other presumptive candidates like Tim Scott and Rick Scott also received standing ovations from attendees at the conservative evangelistic event.
Jean Sarpedon
Image credit: Shutterstock / Joseph Sohm