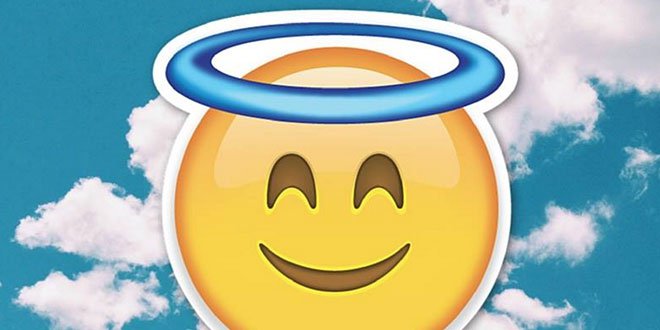 ---
The most translated and distributed book in the world has a new digital version. To appeal to the younger generation, this new version is available for download on Apple Store. It is an illustrated version of the Bible, some words of which have been replaced by emoticons, those symbolic figures used in electronic messages.
Lhe exegete used the existing program (Lingo Jam) to create his software retranscribing all of the 66 books making up the Bible and "translating" them into today's web jargon. The translation, partially automated, lasted 6 months, explained the British daily The Guardian, and which claims "make Christianity known to those who do not know it well».
If the emoji with a halo means both "God" and "angel", proper names are still spelled out, but many words do not find their equivalent. In fact, 200 emojis replace a limited number of words. The initiator is an English speaker of the Catholic faith who wishes to preserve his anonymity in order to avoid possible reprisals from the guardians of the sacred word.
The latter warn against the proliferation of the evil one and his acolytes who erase and convert head-on the law of God. The mercantile attraction has become a normality, a banality and passed over in silence. This version has indeed received a mixed reception. While some feel that this may help bring young people back to church, many lament an unacceptable depreciation of God's word.
"I hope the public will find this version funny. The book includes many human stories, positive as well as negative aspects. I hope this will help everyone see both sides and this book as it is ".
The project is available on iBook. In the meantime, a generator has been installed on the Bible Emoji website to allow Internet users to discover the modern version of the most famous verses. However, you must type the psalms in English. The Bible in emoticons on the Apple website in English at a cost of 3,49€.
The revamped, full-picture version can be viewed online with the emoji Bible "translator" which transmits excerpts from the holy scriptures in emoticons.
La Facebook community Bible emoji also offers many passages from the Gospels or other Bible stories in this new version.
Michelle schaffer
Read also: