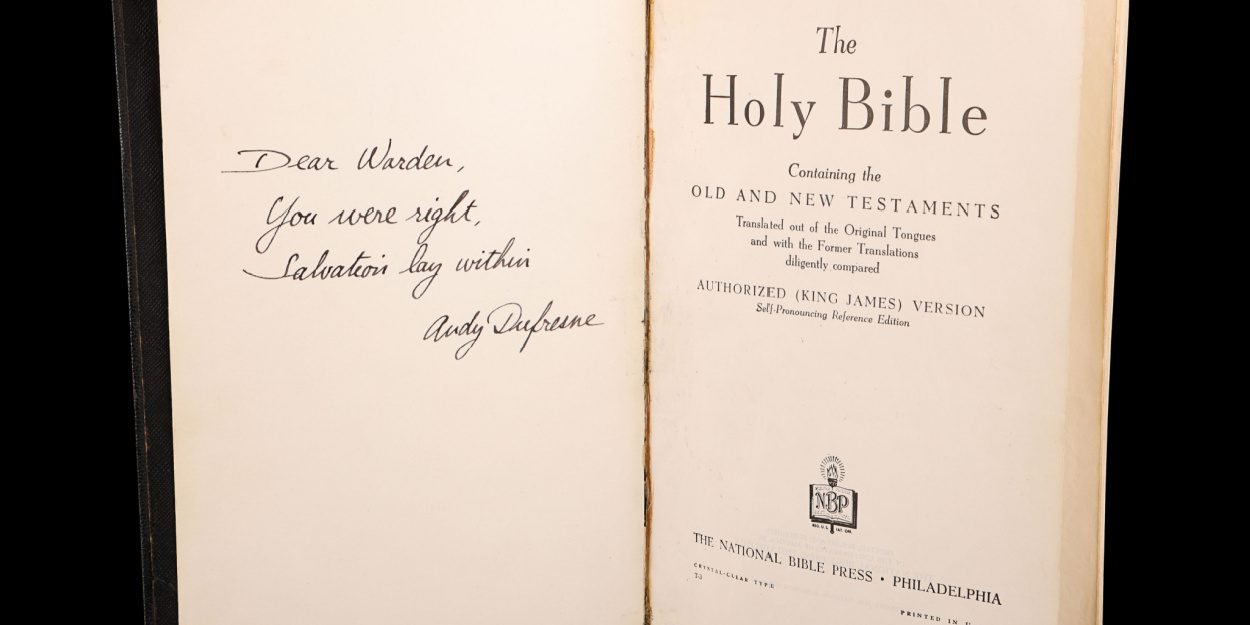 ---
The Bible from the cult film The Escaped, in which a hammer was hidden by its hero Andy Dufresne, has just been sold on an online auction site for more than 440 euros.
A Bible has just been sold at auction for £387, or more than 440 euros. It had been used in the film Les Evadés released in 1994. It had been estimated between £100 and £000.
In this film, Tim Robbins, alias Andy Dufresne, is unjustly condemned for the murder of his wife and her lover. He will befriend Morgan Freeman, alias Red, a prisoner who smuggles goods inside the prison. It is Red who will provide Andy with the small stone-cutting hammer which he will use for his escape.
The Bible is at the heart of the film The Evades. If, at the beginning, a prison guard gives Andy this Bible, telling him that "salvation is within", at the end of the film, the director recovers this Bible, whose pages have been hollowed out to slip into it. the hammer. In the opening pages, a message from the escapee, "Dear Warden, you were right, salvation was within."
According to the online auction site Propstore, only one Bible was made for the filming of this film, "because the hammer outline cutting process was precise and time consuming".
"Since production, the Bible has undergone some minor, neat and sympathetic restorations, including to the base of the hammer cutout and inside cover," reads the item's description on the site.
MC