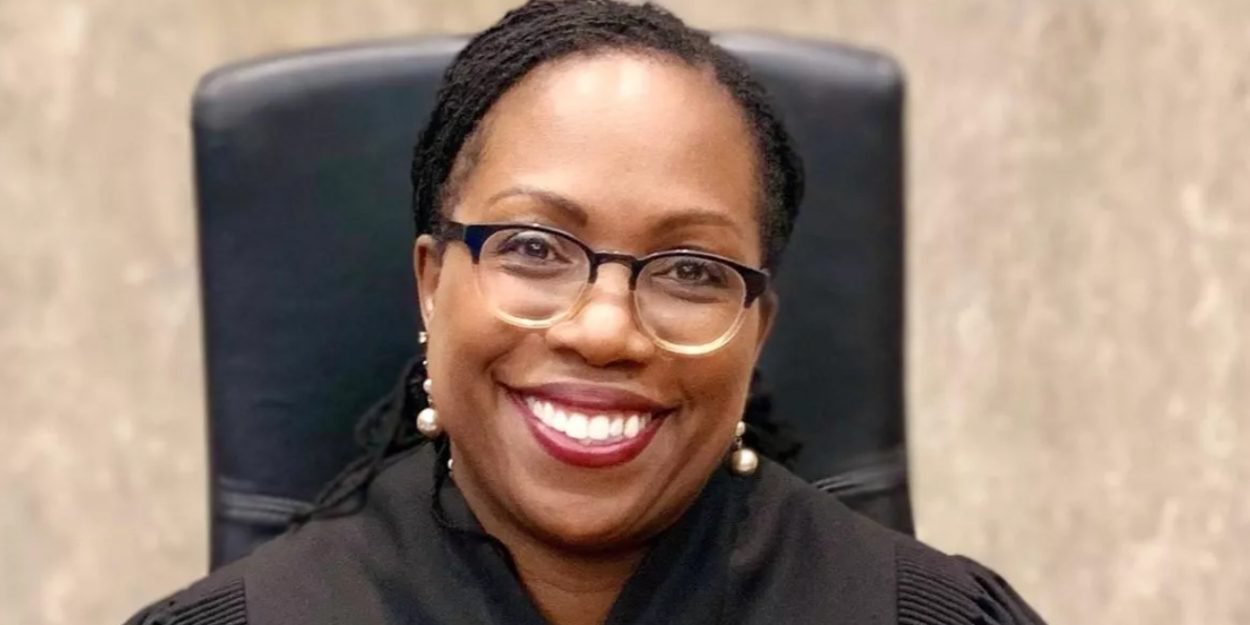 ---
Progressive Justice Ketanji Brown Jackson on Thursday became the first black female justice to be sworn in to the Supreme Court, a historic appointment.
Ketanji Brown Jackson had been chosen at the end of February by Democratic President Joe Biden, who had promised during his campaign to appoint, for the first time, a black woman to the highest judicial institution in the country, 233 years old.
"Her historic swearing-in today represents a huge step forward for our country, for all young black girls who now see themselves represented in our highest court," Trump said in a statement.
The American leader has never ceased to praise the "extraordinary qualifications" of this Harvard graduate, who has experience in the private and public sectors, has been a lawyer and a federal judge. "KBJ", as she is nicknamed, was confirmed by the Senate in early April.
This was Joe Biden's first appointment to the High Court, whose mission is to ensure the constitutionality of laws and settle important societal debates in the United States.
Of the 115 justices who have served on the Supreme Court so far, there have been only five women - four white and one Hispanic - and two black men, one of whom, Clarence Thomas, was appointed by George Bush Sr. and still sits.
Ketanji Brown Jackson replaces progressive magistrate Stephen Breyer, 83, who is retiring.
However, his entry into the Supreme Court will not change the balance of power within the prestigious college of nine magistrates.
Before Mr. Biden, Donald Trump indeed had the opportunity to appoint three judges within the body, it is therefore mainly composed of conservative judges (six out of nine).
Over the past week, the Supreme Court has abolished the right to abortion, enshrined the right to carry a weapon in public or widened the place of religion in public schools, by invalidating the dismissal of an American football coach who prayed on the grounds.
Hours before Ketanji Brown Jackson was sworn in at the white marble building, his conservative judges also limited federal means to fight global warming.
The Editorial Board (with AFP)
Image credit: Creative Commons / Wikimedia