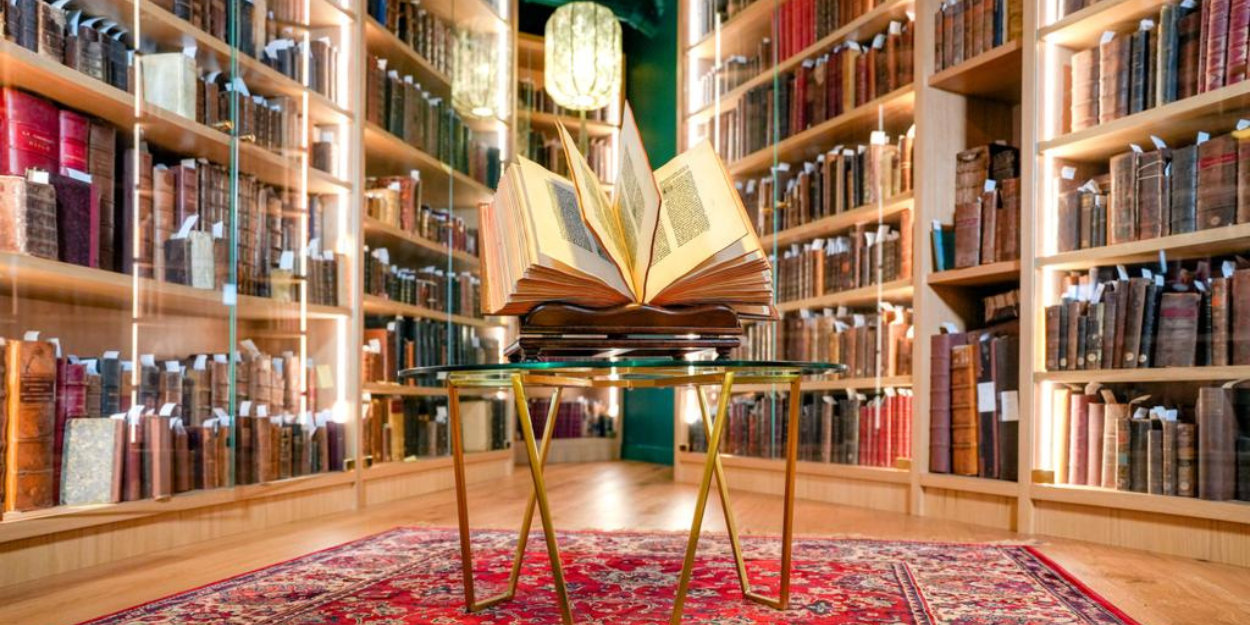 ---
On the occasion of European Heritage Days, the French Bible Alliance opens its doors, Saturday September 16, to introduce the general public to its historic library and in particular its rich collection of ancient Bibles.
A New Testament by Erasmus, several volumes of a Braille Bible or even a Torah scroll from the 16th century... Here are some of the treasures that make up the historic library of the French Bible Alliance. Works to discover on Saturday September 10 from 18 a.m. to 2023 p.m. during the XNUMX European Heritage Days.
Meet on Saturday 16th at 6 rue Lhomond in Paris for the #Heritage Days pic.twitter.com/j9bWHHDZyW

— Alliance Biblique FR (@ABibliqueFR) September 13, 2023
For the first time, the French Bible Alliance will present to the general public its collection made up of nearly 2500 Bibles, Psalters, New Testaments... gathered in the magnificent basement of their Parisian address, located at 6 rue Lhomond in the fifth borough. Activities will also be offered, as well as a brochure to find out more about this exceptional library. A free event open to all.
Camille Westphal Perrier