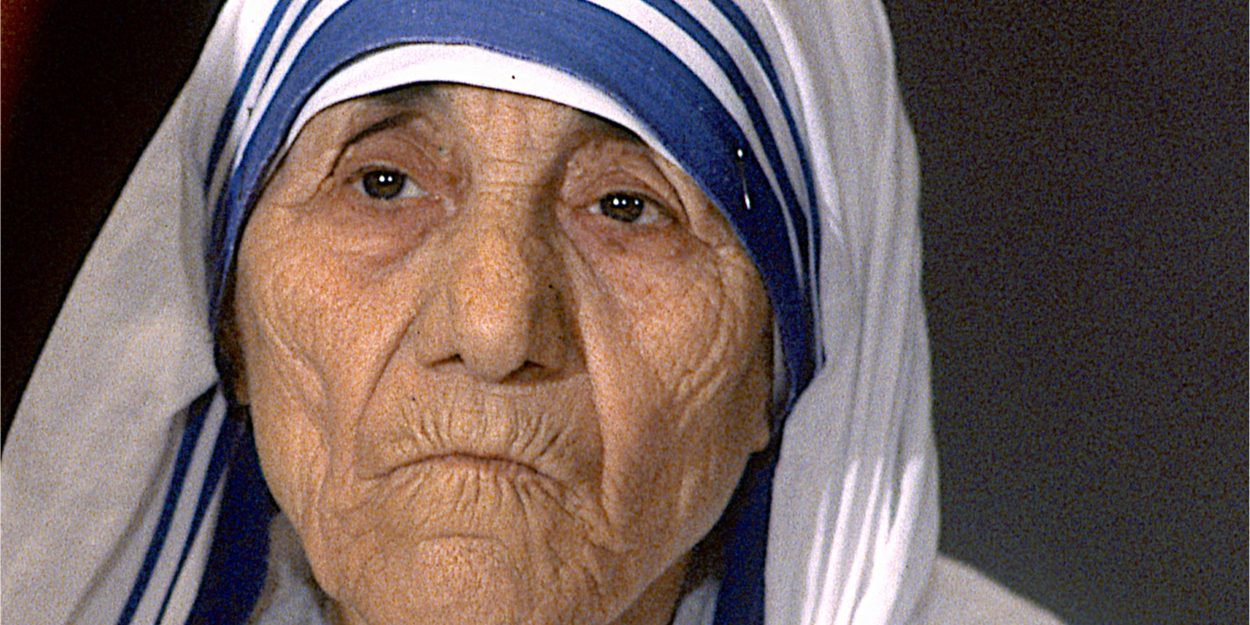 ---
Mother Teresa died 25 years ago on September 5, 1997 at the age of 87. In 2012, the anniversary of her death was designated International Day of Charity by the General Assembly of the United Nations in tribute to the "work accomplished" by the nun who, for more than 45 years, worked with the most deprived.
Mother Teresa, Agnès Gonxha Bojaxhiu of her real name, missionary nun born in 1910 and died on September 5, 1997, spent most of her life in India serving the poorest.
Her work has been recognized and hailed throughout the world, notably through the congregation she created in Calcutta in 1950; the Missionaries of Charity. And in 1979, she received the Nobel Peace Prize "for her work in the struggle to overcome poverty and distress, which also constitute a threat to peace".
It is precisely in recognition of "the role of charity in alleviating humanitarian crises and human suffering, as well as the efforts of charitable organizations and individuals" including more specifically "the work of Mother Teresa" that the United Nations General Assembly appointed in 2012 the anniversary of his death as international day of charity.
This anniversary day, 25 years after her death, is an opportunity to once again pay tribute to the nun, a symbol of charity and self-sacrifice.
Vatican News recalls the remarks made by John Paul II on October 19, 2003, during the beatification of the nun. He had declared that Mother Teresa "lit the flame of love" inviting the crowd present to "continue this work", believing that "the world needs it". "The poor are always with us, they must be at the heart of political priorities or religious action," he added.
The current pope, who visited the memorial house of Mother Teresa in Skopje in North Macedonia in May 2019, honored the memory of the deceased by declaring that she "quenched the thirst of Jesus on the cross , doing the works of merciful love". "She was able to do good to the poorest, because she recognized in every man and in every woman the face of your Son," Francis added in a prayer to God.
Camille Westphal Perrier
Image credit: Shutterstock / mark reinstein