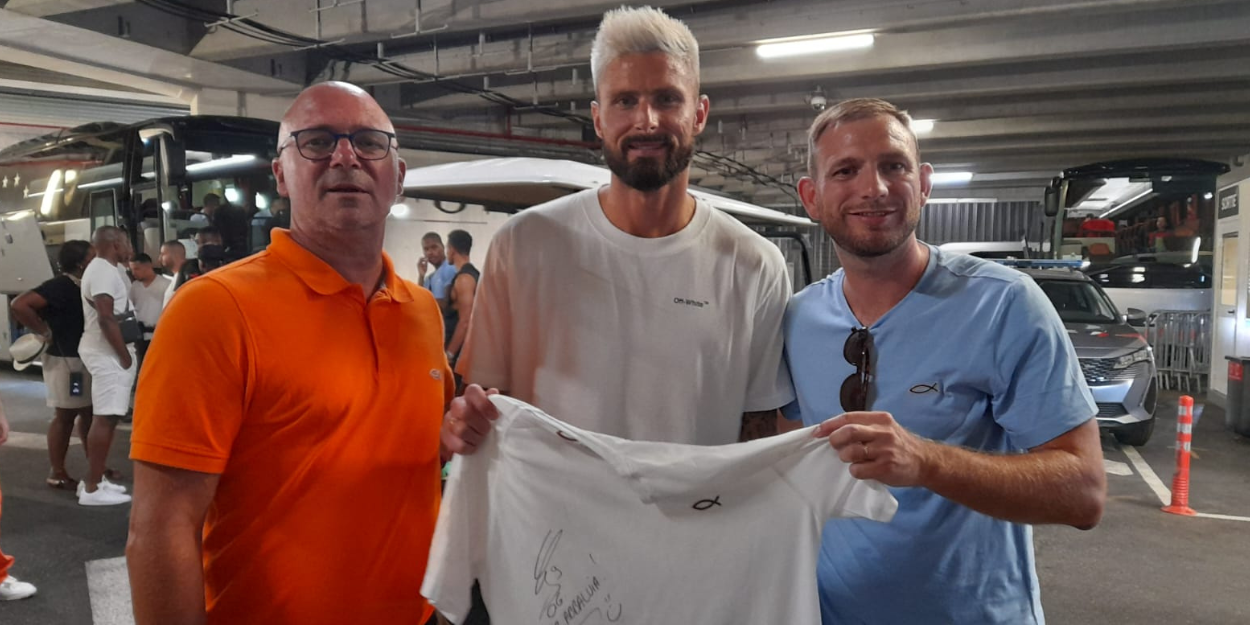 ---
Abbaluia, the committed brand with the representative logo, the Ichthus fish, has found supporters of choice! This is Joël Thibault, chaplain to athletes and the famous football player, Olivier Giroud.
Abbaluia offers clothes that combine style and elegance with a strong commitment, since they are eco-responsible and part of their profits are used to finance humanitarian projects.
It is a large-scale project launched by Sébastien and Isabelle Trichard with this brand which bears a representative Christian emblem: the Ichthus fish.
"With the Christian fish embroidered on the heart, the brand raises the question of the meaning of the logo, to naturally engage the discussion on the love of Jesus and the Christian faith", explain the founders who recently launched an operation entitled "become an Ambassador, proudly wear your values".
The first ambassador to have joined the brand is none other than Joël Thibault, sports chaplain and evangelical pastor. Invited on BFMTV to talk about the Pogba affair and in particular the question of witchcraft in the world of football in early September, the sports pastor proudly wore an Abbaluia polo shirt.
"I am proud to wear the Abbaluia brand. My footballer friend, Aurélien Collin also wears it. It's a great adventure with a few surprises in store to come... I'm keen to develop a cool-fit range for athletes with Abbaluia," he says.
He explains that he agreed to be an ambassador for "the brand with the fish embroidered on the heart" because it is a "discreet logo that creates opportunities for discussion" in his daily life as well as in his sports club.
"It's also an opportunity for Christians to recognize each other on public transport and to greet each other fraternally. You feel less alone," he continues.
World champion Olivier Giroud, who never misses an opportunity to show his faith, also lent his support to the brand by meeting Sébastien Trichard. He left with a few models, in particular a sailor top, a classic from Abbaluia "which has met with great success".
"I know this symbol of Christians that we display in our family, it also brings back childhood memories on our car," exclaimed the sportsman about the famous Ichthus which adorns the clothes.
Camille Westphal Perrier