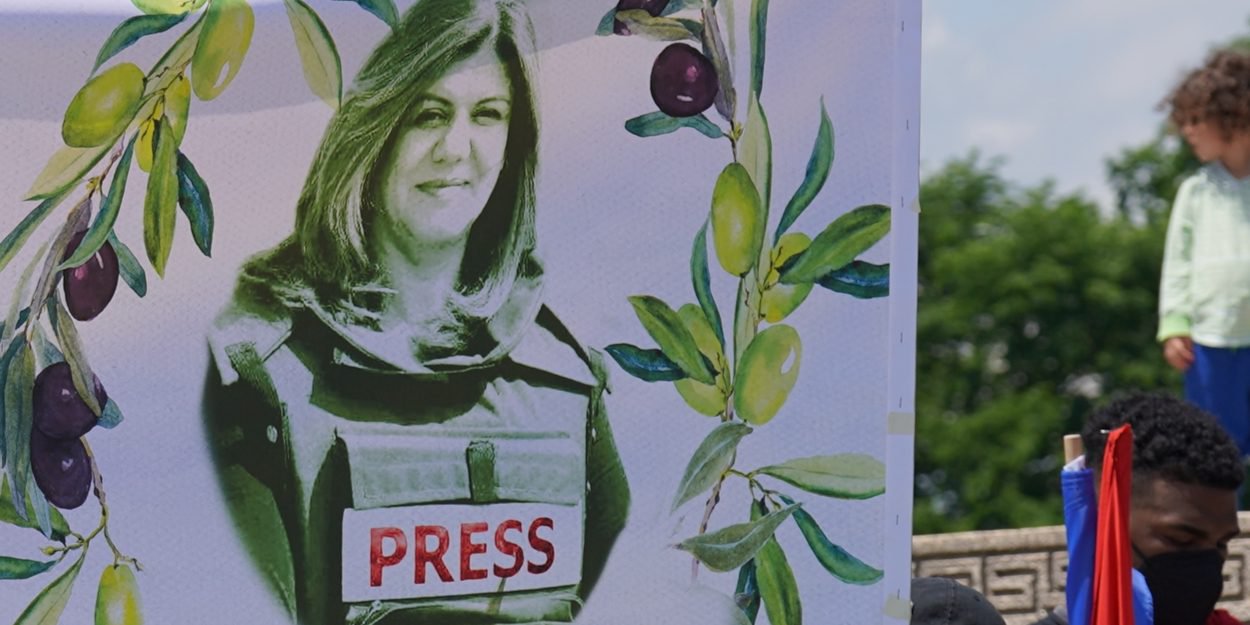 ---
US President Joe Biden, visiting the Holy Land, pleaded on Friday for "all" light to be shed on the death of American-Palestinian journalist Shireen Abu Akleh, killed last May while covering an Israeli military operation in the West Bank.
Popular Al-Jazeera figure Shireen Abu Akleh was shot in the head on May 11 during an Israeli army operation in the West Bank.
Visiting the Palestinian Territories on Friday, US President Joe Biden spoke of the death of the journalist asking that "all" light be shed on the circumstances of her death.
During a joint press briefing with Palestinian President Mahmoud Abbas in Bethlehem in the West Bank, Mr. Biden paid tribute to the "vital work" of the great reporter.
On Friday June 24, Ravina Shamdasani, spokesperson for the Office of the United Nations High Commissioner for Human Rights (OHCHR), said that the journalist was killed by Israeli Defense Forces gunfire. A version contested by Israel.
At the beginning of July the American experts, to whom the Palestinian Authority had entrusted the bullet responsible for the death of Shireen Abu Akleh, also declared that it had "presumably" killed by fire from an Israeli position, with no reason to believe that his death was intentional.
However, they could not reach a definitive conclusion as to the origin of the projectile, State Department spokesman Ned Price said in a statement.
Camille Westphal Perrier (with AFP)
Image credit: Shutterstock / Phil Pasquini