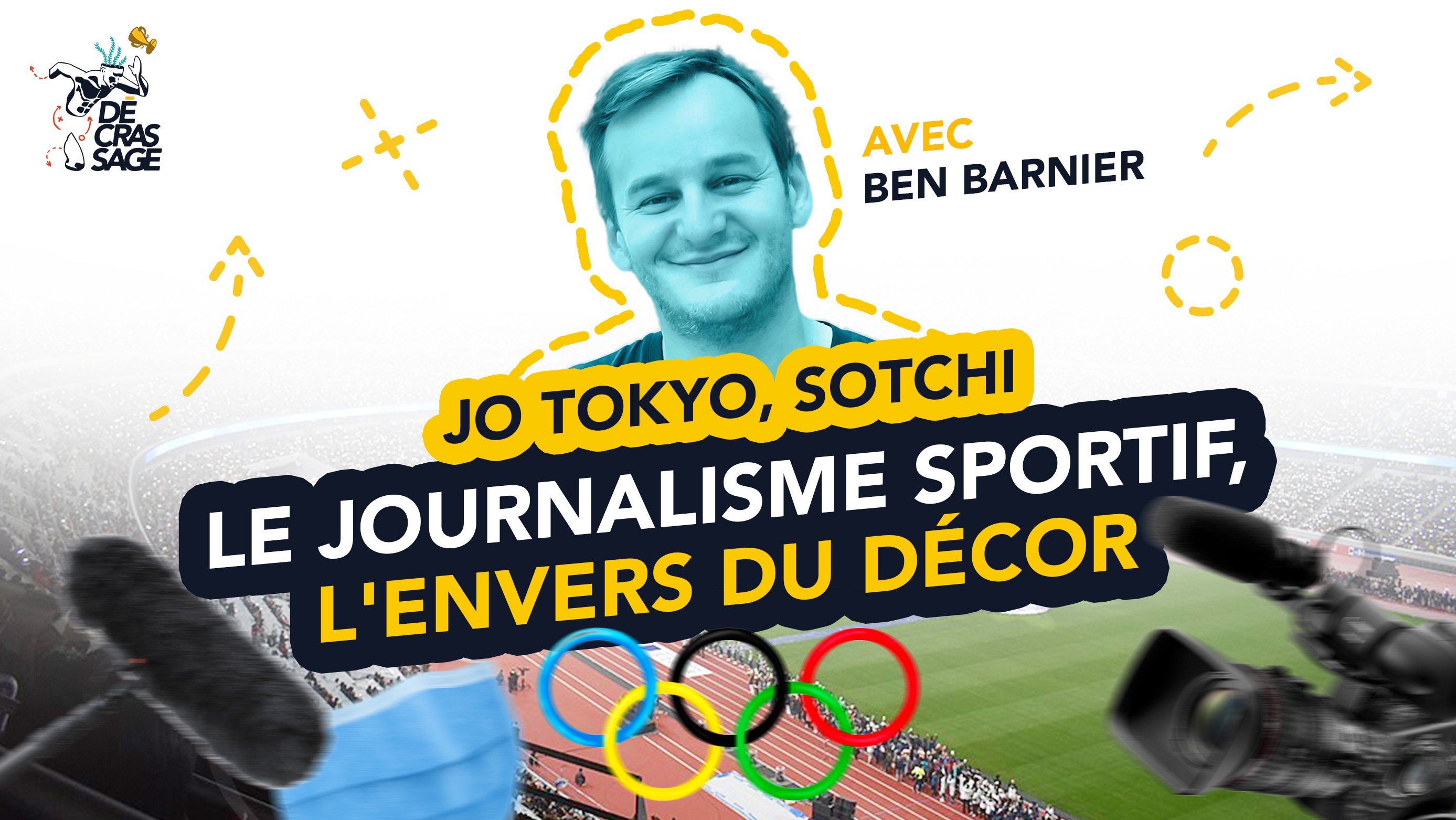 ---
This week, the Décrassage team inaugurates its new studio and takes a look behind the scenes of the life of a sports journalist. A passionate job but also a demanding job: how do sports journalists live from the inside all the sports competitions they report on?
With our guest Ben Barnier, who notably covered the Tokyo Olympics in 2021 or those of Sochi in 2014, we question the best way to maintain a certain objectivity. In very specific contexts – COVID in Tokyo, Games under a totalitarian regime in Russia -, we also discuss mental health with him! Like an athlete, the sports journalist who covers the events is isolated, far from his family: so how to recharge during competitions when you are far from home? All these answers are only in the last episode of Décrassage!
Ben Barnier, sports journalist about the 2021 Tokyo Olympics testifies:
"There were times when I was in my hotel room alone feeling depressed. I had just gone through a terrible personal ordeal as I had lost my mum a few months earlier. stuck in a tiny room. I couldn't see all the games I wanted to see, I couldn't experience Tokyo life and talk to people. On top of all that, there was the jet lag that limited my contact with my wife and children.
Through lived experiences, recognized guests, current themes, our team of columnists analyzes with depth, enthusiasm and humor the thorny subjects that punctuate high-level sport and question its place in our society. Décrassage is led by Jérémie Del Zotto, communication consultant for professional sports clubs, Protin Nalké, passionate about sports history and knowledgeable supporter, Joël Thibault, sports chaplain accredited to the Olympic Games and Thierry Weber, radio host and student journalist.
"I made a documentary called "Tokyo Forbidden Games" because there was no other documentary to make than that. It tells about the constant saliva tests, the athletes locked in the rooms I had the chance to attend the final of the French handball players who won the gold medal: it was both magical because we had been following them for several months, and heartbreaking because the stadium was empty!"
Jeremy Del Zotto