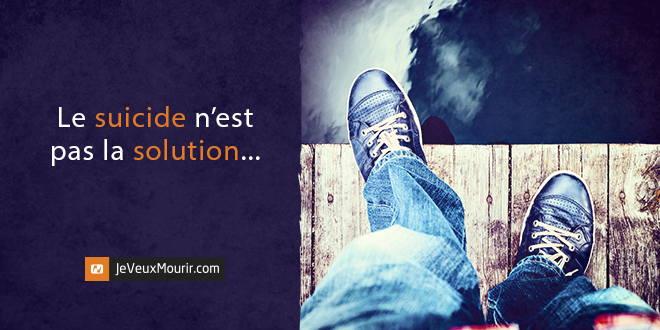 ---
A few years ago, the Top Chrétien team was really impacted by the testimony of a counselor from the ConnaitreDieu site in Spanish.
EHere is a summary: A woman was planning to kill herself by throwing herself under the Mexico City metro when something incredible happened. As she opened the door of her house to go to the metro, she heard a noise. Turning around, she was amazed to see her computer turn on by itself! She retraced her steps and saw Internet Explorer open with the site… EnbuscadeDios.com! (Translation: In Search of God)
This Internet user then discovered the love of God,
prayed for repentance and filled out the form
to tell what had just happened.She decided not to kill herself but to live her new life with God!
This testimony showed us for sure that God really WANTS to use the Internet to reach people. And if necessary, he even sends angels to turn on the computers!
This story, however encouraging, is rare and, unfortunately, many people today commit suicide in the world and die in their sins, without a Savior ...
Alarming statistics
As this graph from Google shows us, since the start of the financial crisis in 2007, the combination of the words "how to commit suicide" or "to commit suicide without suffering" has exploded on Google! Each year in France, nearly 10 people die by suicide (three times more than by road accidents) and nearly 500 suicide attempts result in contact with a healthcare system.
A testimony that sums it all up
On the forums, there are hundreds of testimonials like this:
"Hello, I am 25 years old and I would like to kill myself without suffering. I can't get over the trauma of my childhood. I thought that speaking it would help me but in fact it is not. I don't want to live anymore because life has become unbearable for me. I don't want to suffer anymore because I am going crazy. I would like to be able to forget everything and for that, there is only one solution, that would be to die. If anyone knows of a quick and painless method, that would be perfect for me. Thank you in advance. All the best."
God really WANTS to use the Internet to reach people.
Our response to this despair: Jesus
Le Top Chrétien has just launched a brand new website: IWantToDie.com
Our goal is to help people who are depressed or have suicidal thoughts by giving them hope. Through texts and videos, advice is given, people tell how they went from a suicide attempt to a life full of hope thanks to the Lord.
Discover the site now IWantToDie.com then share it without moderation on social networks!
David nolent, for the Top Chrétien team