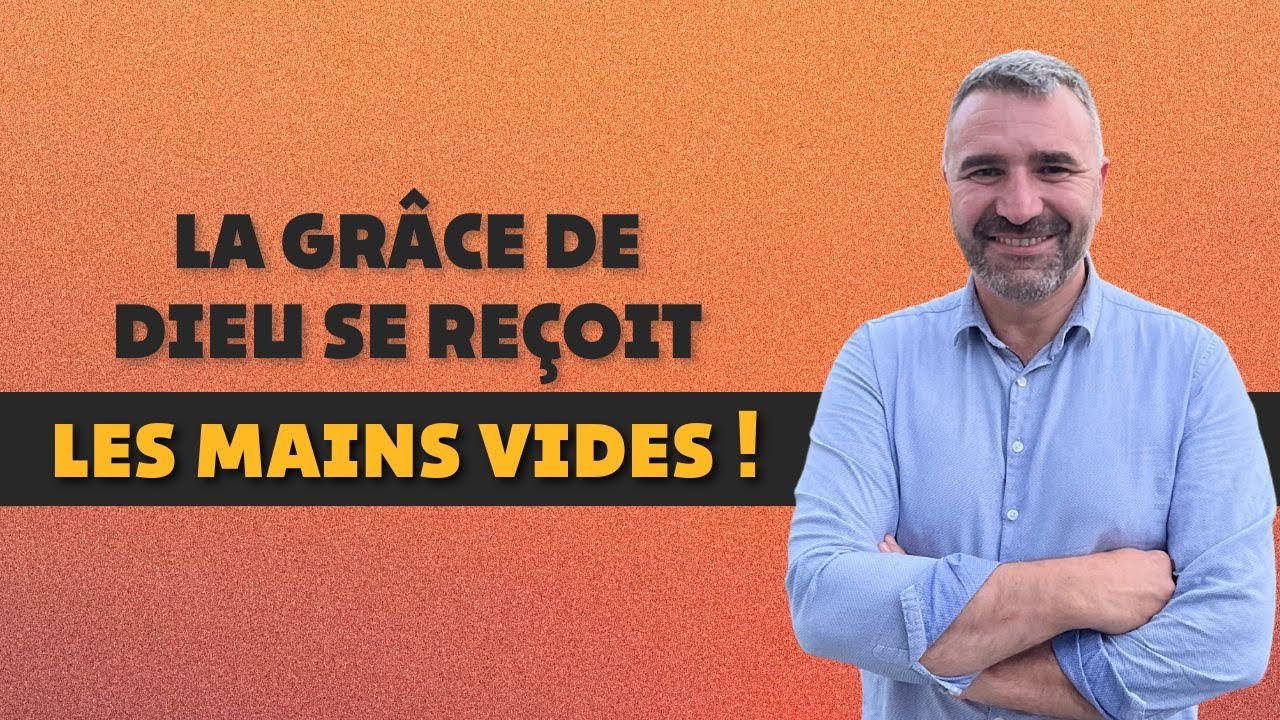 ---
Hello my friend, I am very happy to meet you to share today's Gospel. I am Tony Tornatore, Pastor at Ekklesia, in Amiens. And the text that we read today is very simple, and at the same time very profound.
It is such a precise definition of grace and is found in 1 John, chapter 4, verse 19, and we read:
"As for us, we love him because he first loved us."
I said, this is a precise definition of grace because it's all there! It was Jesus who first loved us.
The Bible tells us that he loved us even though we did not know him. He agreed to obey the Father's call to save each of our lives, yours and mine.
We were not even yet born into this world when, long before our birth, we were in its heart, in its thoughts; and His supreme act of love – giving His life on the cross for us, shedding His precious blood which cleanses us from all sin – is the ultimate and supreme proof of God's grace.
We didn't know him, but he already loved us, he proved his love for us.
"For us, today, we love him because he first loved us."
Grace strips us of all merit. We would like to be able to present to God actions, proofs that we love him, as if to say to him "Lord, look, I did this for you!"
This is what Peter said to Jesus during an episode in the Gospels where he says:
"Lord, we have left everything to follow you" (Matthew 19:27), and Jesus does not respond to him by saying:
"That's good, Pierre, you are an extraordinary person! You deserve to be appreciated…"
No, he tells you:
"There is no one who, having left everything, will not receive a hundredfold."
Once again, grace strips us of everything. And grace is accepted empty-handed. If I come with my own gifts before God, I cannot receive his love. I must come empty-handed to receive what God wants to give me.
And finally, we find this episode in the life of this woman: in Luke chapter 7, a religious man, a Pharisee, receives Jesus at his home at table, but he does not wash his feet – it was the custom at the time to wash the feet of those we received at our home, because they walked in the dust of the roads of these hot countries.
Tony Tornator