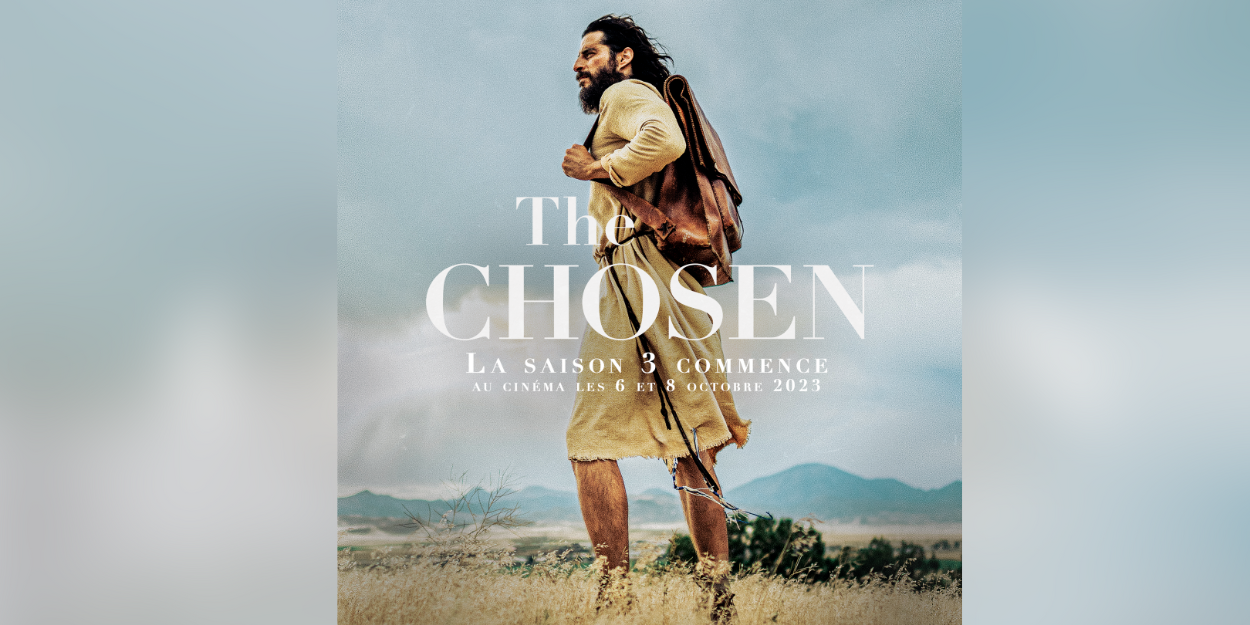 ---
Saje Distribution has great news for you. The first 2 episodes of Season 3 of THE CHOSEN series, in their French version, will be released in cinemas on October 6 and 8 throughout France.
Remember these dates because they will be the only 2 possible broadcast dates for this event, which will be done with CGR Events.
Good news never comes alone, Jonathan Roumie, the actor who embodies Jesus so beautifully and who had already come for a preview in Paris on the Champs Elysées in December 2021 for Season 1, is coming back to France!
He will take the opportunity to intervene in different media and announce the Good News. Above all, he will participate in the exceptional premiere which will be given in the great hall of the Grand Rex in Paris on Friday October 6 at 20 p.m.
Your mission, if you accept it: fill the 2820 seats of the Grand Rex, which is the largest cinema in Europe, before the end of the summer!
You can already reserve your places here, for you, for your family, for your church!
Non-Parisians can be reassured, we will have the possibility of scheduling this exceptional session over 500 sessions in all, everywhere in France, on the 2 dates of October 6 and 8. We will keep you regularly informed of the rooms that will participate in the broadcast of THE CHOSEN. For those who haven't discovered the series yet, don't wait to catch up on the first 2 seasons available for rent on SAJE+.
Marie-Laure Liller