"Jesus always wins!" : discover Susan's story, at 77 she recognizes "Jesus as Messiah and Lord of her life"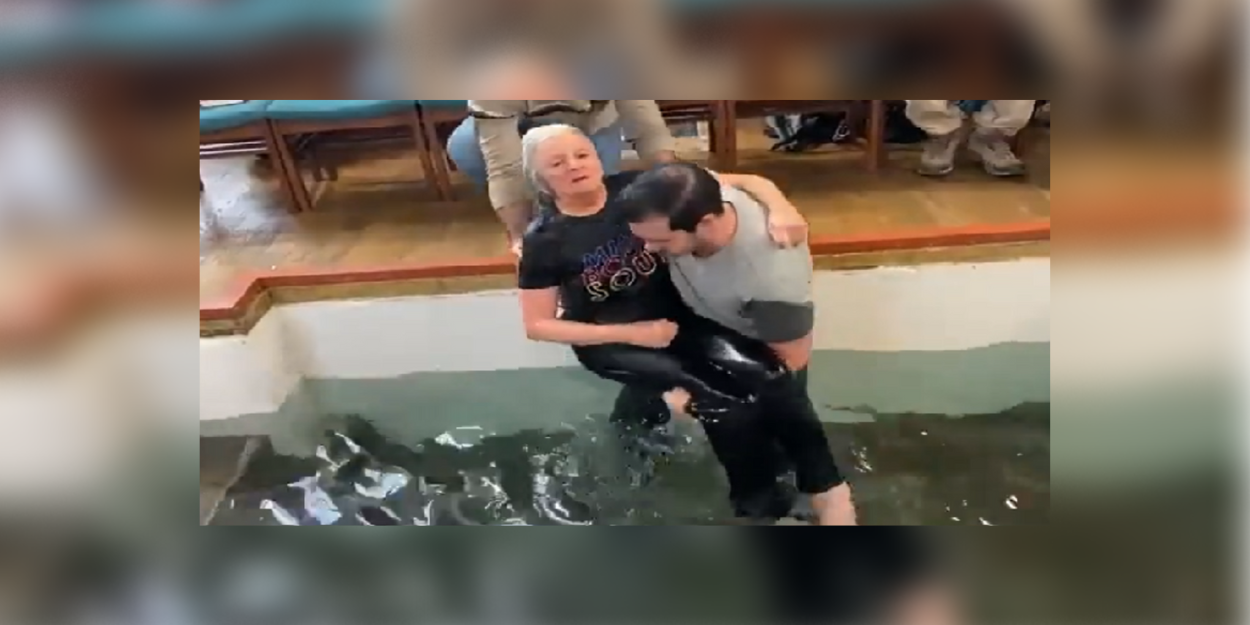 ---
On January 22, Susan was baptized in the Protestant church The Angel Church in London. After growing up in a Jewish family and then becoming an agnostic, this 77-year-old lady finally chose to recognize Jesus as her Lord and Savior!
The Protestant church "The Angel Church" in London, shared on January 22 on Twitter the video of the baptism of Susan, 77 years old. A clip that has been seen more than 57 times on the social network!
On his Twitter account, the pastor of the church, Regan Blanton King shared it by evoking the moving story of the septuagenarian "struggling with Parkinson's disease" and who today chose to follow Christ in the grateful as the "Lord of his life".
"Susan, 77, Jewish, born Roman Catholic, agnostic, struggled with Parkinson's/other issues last year, now trusts Jesus as Messiah and Lord of her life."
"As surely as the devil is a liar, he is also a loser. Jesus always wins," the London pastor stressed.
It was a certain Simon, who helps her in her daily life, who shared Susan's moving testimony to the congregation, as she stood by her side.
In this text, she mentions in particular the difficulties she has gone through with her illness, an experience which she describes as "demonic". However, she claims to have experienced during these painful times the presence of the Lord, an "angelic" presence, and adds to have experienced divine healing in her body and soul.
"God having been willing to come to me to save me twice and having kept me alive so far, now is the time for me to come to him," she continues.
A declaration of faith that has shocked Internet users!
Melanie Boukorras
Image credit: Twitter by Pastor Ryan Burton King