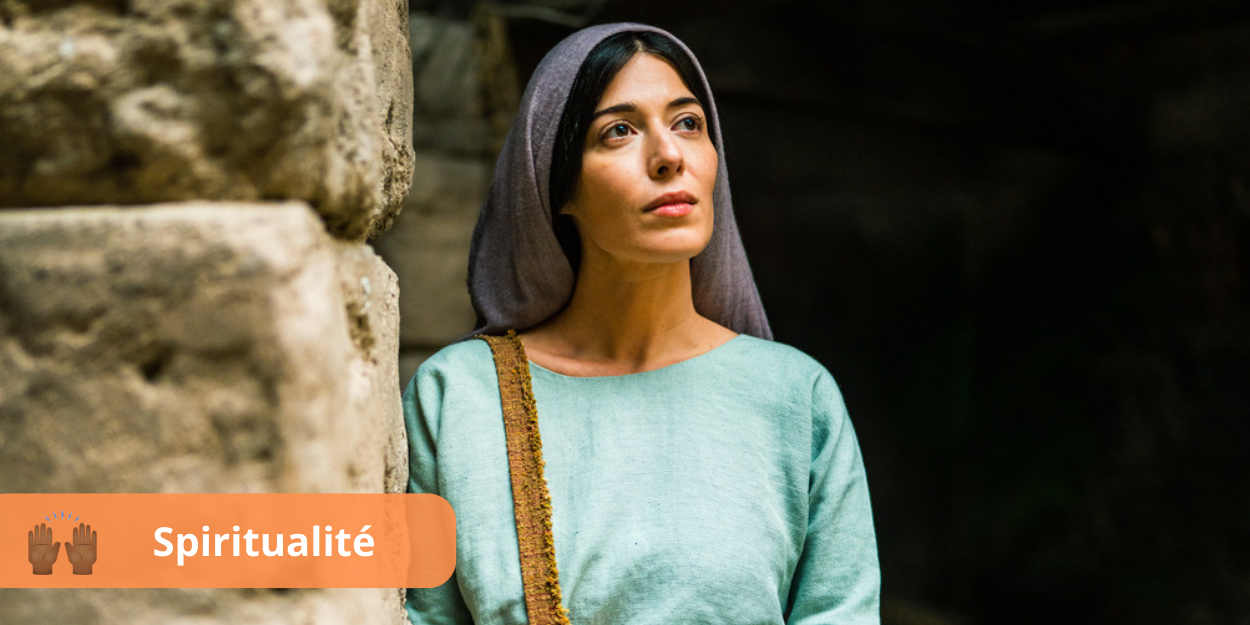 ---
Today we begin our special series The Chosen with the testimony of Marie de Magdala. At the end of this testimony, I will end with a word of encouragement. I leave you with Marie de Magdala.
What is my name ? This is one of the first simple questions we can be asked. But for me, it's a question that has always been a bit complicated.
Indeed, everyone knew me under the name of Lilith, but my real name, which I kept secret, is Marie. Yes, Mary, from Magdala, a small town on the shores of Lake Gennesaret.
Actually, my name wasn't the only thing that was complicated in my life. I have many fuzzy memories where I feel that it was not me who controlled my life, but rather, a dark force which dominated me, and which frightened even those around me.
I struggled for years against this darkness, but I had come to a point where I couldn't take it anymore. I had lost all hope and just wanted to end this pain once and for all.
It was at that precise moment that I saw Him for the first time. Jesus had come to meet me. There was something special about Him, but, being already filled with confusion, I decided to turn away from it. As I walked away, I heard Him calling me by my name: "Mary of Magdala". How was it possible that He knew my name? What happened next could not be real: He spoke to me quoting the scriptures! He tells me :
"This is what the Lord says, who created you: Do not be afraid, for I have redeemed you. I called you by your name: you belong to Me! (adapted from Isaiah 43:1, S21)
My father recited this exact passage to me when I was a child. But when Jesus told me, it was as if he came to life and it was God Himself speaking to me. And when He took me in His arms, I even felt the darkness literally move away from my life. The fear and confusion were gone, giving way to peace and gratitude.
I know now that I am the daughter of God, and that He knows me by my name.
My name is Mary of Magdala, and I was chosen by Jesus.
My friend, in your life you may have felt forgotten, confused, or perhaps even lost in the midst of darkness like Mary. But in those moments, remember: God knows you by name - you are His! With Him near you, you have nothing to fear. Jesus came into the world to bring us His light, and His light is victorious over darkness. That's what we celebrate at Christmas! Fill yourself with His light today, and share it with others.
You are a Miracle!
Christian Misch