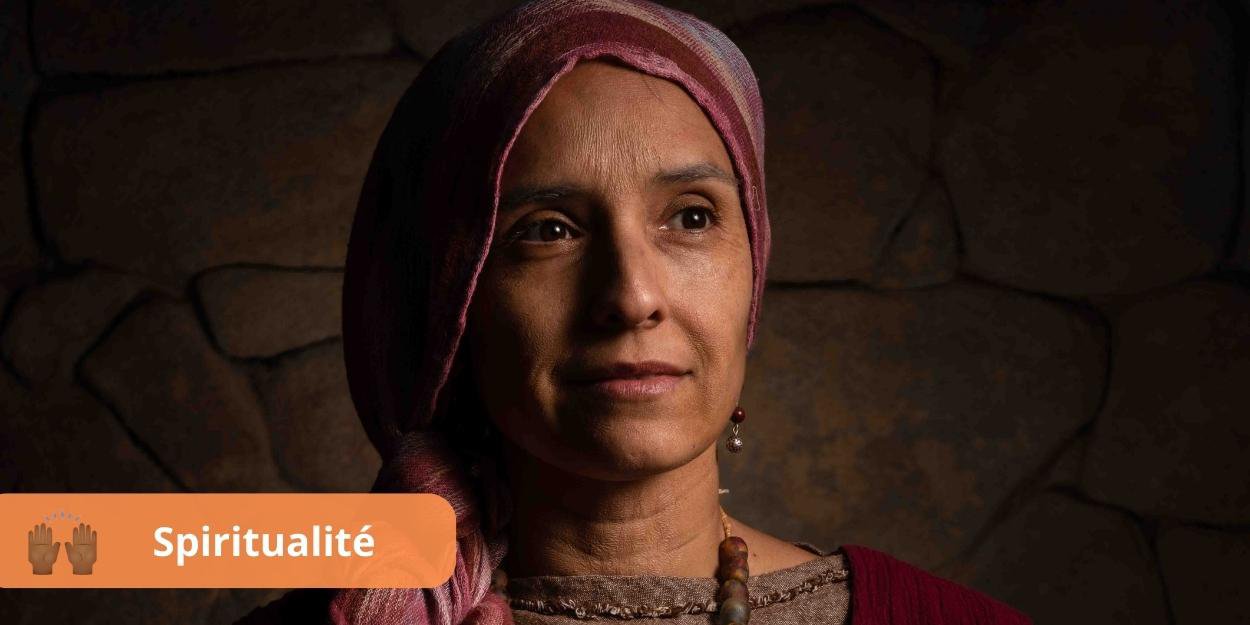 ---
Today we continue our special series, this time with the story of Marie, as presented in the episodes of The Chosen. As always, at the end I will end with a word of encouragement. I leave you with his testimony.
If I had to say just one word to describe what I feel, it would be the word "blessed".
Since the angel announced to me that I would have the grace to give birth to the Son of God, I cannot contain my joy to be able to serve the Lord in His perfect plan of Salvation. I still remember this spontaneous song that sprang from my lips when I met my cousin Elisabeth:
"Mary said: My soul celebrates the greatness of the Lord and my spirit rejoices in God, my Saviour, because He has gazed upon His humble servant. Indeed, behold, henceforth all generations shall call me happy, because the Almighty has done great things for me. His Name is holy" (Luke 1:46-49, S21).
Even though things have not always been easy, living close to Jesus and seeing Him grow has been something very precious and incredible! It is obvious that there were some very special things about Him, even as a little boy, like the time He stayed in the temple in Jerusalem for a whole day to speak to the teachers of the Law. The teachers were truly amazed at the wisdom He was already manifesting at such a young age!
But what has always touched me enormously is His heart. Even as Messiah, the long-awaited Saviour, He was always careful to bless as many people as possible. I have seen Him heal, comfort, deliver and bless thousands of people, as well as perform amazing miracles, like when He turned water into wine at the wedding in Cana.
What a beautiful occasion so special that this wedding! Jesus had not yet officially started His ministry, but when I warned Him that there was no wine left, He helped this dear family by performing a miracle that touched many people.
Sure, He's older today and He doesn't need me like when He was little, but despite everything, He still shows me how much He loves me, and I feel so blessed whenever I can. serve one way or another.
My name is Mary, and I was chosen by God.
My friend, you too have the great privilege and opportunity to serve Jesus with your life, just as Mary did. I would like to invite you to make the decision today to follow Jesus and to give Him the best of yourself in everything, as you consciously celebrate this Christmas season, remembering that He is the center of this time of year.
You are a Miracle!
Christian Misch
This article is a repost of the One Miracle Every Day daily encouragement email. If you would like to receive A Miracle Every Day for free by email, click here.