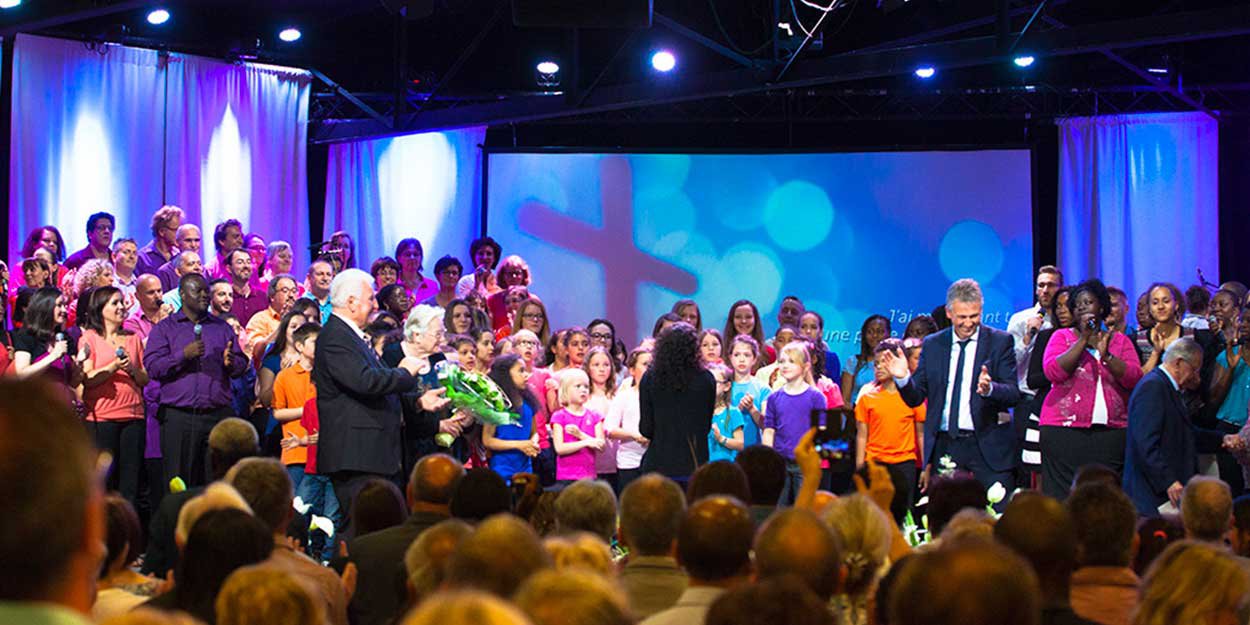 ---
I defend !
Vou probably know the famous " I accuse…! ". This " I accuse " could have been titled " I defend ". It is certain that, sometimes, it is our duty to adopt courageous positions, just as Émile Zola had to do in the context of the Dreyfus affair. Alfred Dreyfus was a French officer born in Mulhouse, of Jewish faith, who was wrongly accused of delivering documents to Germany. As a result, he was sentenced to life imprisonment and exiled to the aptly named "Devil's Island".
What Zola accused was the accusation itself. In no case did he accuse the victim that was Dreyfus. His goal was to defend him.
I believe that as children of God it is our duty to choose a strong and daring position: that of defending our brothers and sisters! Jesus is our advocate...never our accuser! He's on the defense side, not on the prosecution side.
The devil is the accuser of the brothers. He comes only to steal, kill and destroy. We must choose our camp wisely. The enemy does not need our help, quite the contrary!
This terrible coronavirus epidemic has made the Church of the Christian Open Door one of the clusters of contamination and the center of attention of newspapers, televisions, radios and social networks,... I was thinking of them , and I imagined myself in their place for a few moments… They set aside a week, to fast, pray, seek the face of God, when this virus arrived in France and infected them without warning.
What are their feelings now? They are first and foremost victims. Our first instinct should be to experience compassion for these people, support and pray for them. And not just for Christians, but for anyone with this disease.
Certainly, what happened to the Open Christian Door did not surprise God. On the other hand, it is important, capital to show discernment! The fact that a church is going through such a test does not mean that God is against it or its members. No, this is not a judgment of God!
When Job was attacked by the devil, he lost everything: his children, his flocks, his health... It was then that his friends, who certainly thought they were well inspired, came to see him to say to him in essence: "For such a serious thing to happen to you, you have certainly committed a sin! ".
What happened at the Christian Open Door could have happened in any church, any gathering, any conference... It could have happened to you and me. And we would have been accused for that?! If we are living the Gospel as Christ has presented and embodied it, then I believe it is certainly not our brothers that we should attack, bully, despise, criticize…especially when they are already down, weak and sick...
A friend of mine used to say to me: "in the morning when you wake up you have to choose whether you want to be a defense lawyer or a prosecution lawyer, because you cannot be both".
I choose to defend the Christian Open Door. I defend Pastor Samuel Peterschmitt. I defend the team which was admirable in the face of this media tsunami. I stand up for every Christian in this tried church.
Not that they need a lawyer, or that they have done anything wrong, on the contrary… I defend them because I want to stand on the side of the defense; on the side of their lawyer, on the side of Jesus. I am convinced that they have an advocate in heaven and that like Job they can declare: "I know that my redeemer lives and that He will rise last on earth".
This word, Redeemer, makes perfect sense in this situation. The redeemer is the one who buys, it's the one who change bad for good, it is the one who takes everything that the enemy wanted to devour and who returns it!
I pray for the Christian Open Door, I pray for Pastor Peterschmitt, his wife Dominic and their family. I pray for the Christians of the Christian Open Door and I ask for God's blessing. I am convinced that God will change the bad for the good. I'm convinced that God is going to bless this church.
The spirit of the world is to condemn, punch and ship innocent people to Devil's Island. The Spirit of God is to love, to be on the side of those who are weak, sick and suffering!
I chose to defend my brothers from Mulhouse. Would you like to express your affection and solidarity with me towards them? To give your support click here (8,500 people have already signed this letter, thanks to them).
Henri Aoun (Life Agapé), Chantal Barry (ZeWatchers Media Group), Pastor Paul Calzada (A Prayer Every Day), Pastor Ivan Carluer (MLK ​​Church), Pastor Eric and Muriel Célérier (IC NEWS), Nicolas Ciarapica (journalist and columnist) , Olivier Fleury (Youth on a Mission), Yannis Gautier (Evangelist), Anne and Luc Geoffroy (Made in Compassion), Joseph Gotte (Blogger), Pastor Claude Houde (New Life Church), Pastor Serge Herrbrech (UAPM), Pastor Michael Lebeau (President EMCI TV), Pastor Franck Lefillatre (AdD), Dan Luiten (Momentum Church), Pastor Patrice Martorano (Momentum Church), David Nolent (TopChrétien), Samuel Olivier (MLK ​​Church), Pastor Carlos Payan (Paris Tout est Possible) , Pastor Franck Pecastaing (Horizon Church), Pastor Stéphanie Reader Poirier (New Life Church), Fabienne Pons (France Prière), Pascal Portoukalian (Paul & Séphora), Pastor Stève Rivière (Destiny School), Pastor Samuel Rodriguez (CCPE Church), Pastor Jérémy Sourdril (EMCI TV), NathalieTexier (TopMission), Jean-Luc Trachsel (President AIMG and Europe Shall be Saved)