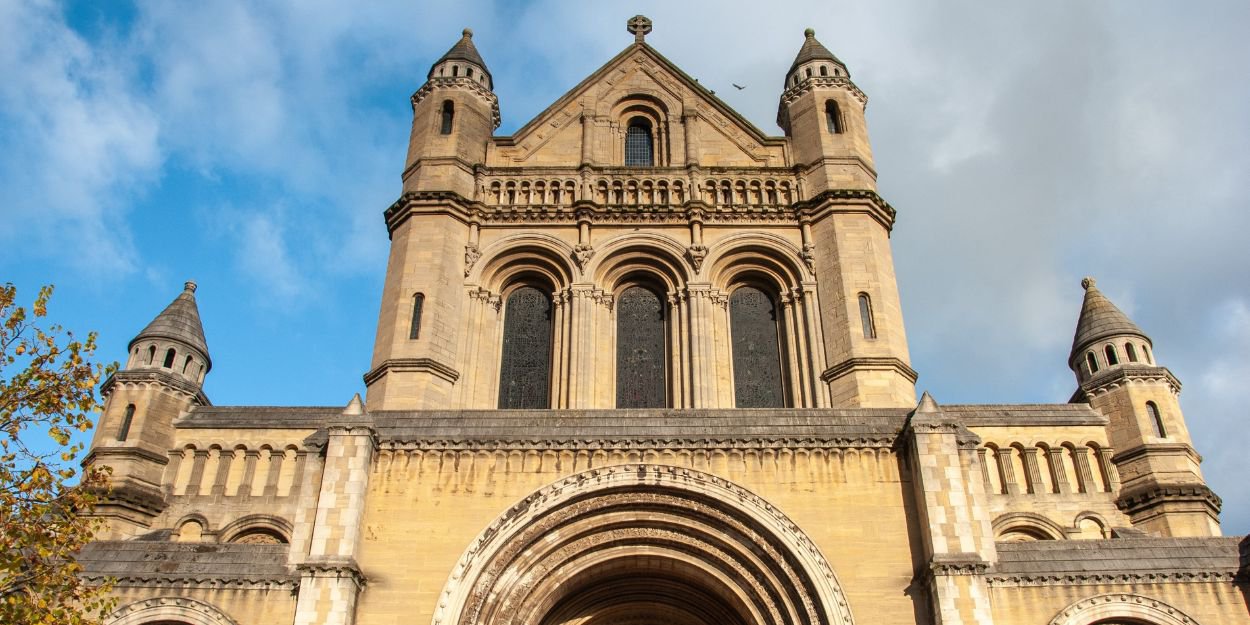 ---
The role of Queen Elizabeth II in reconciliation in Northern Ireland was recalled during a religious service in her honor which took place on Tuesday September 13 in Belfast, in the presence of King Charles III.
Three days after being proclaimed king, Charles III traveled to Belfast in Northern Ireland during a visit presented as historic by the local press.
While the late Queen herself had been to the country several times, Sky News writes that this is "the first visit by an English king to Northern Ireland for almost 80 years". While the Belfast Telegraph title, not without irony: "The arrival of King Charles III puts an end to a seventy-seven-year wait for a king's visit to Northern Ireland".
King Charles III has landed in Belfast.

It's the first visit to Northern Ireland by a British king in nearly 80 years.

Latest: https://t.co/8AFWhoW82a

📺 Sky 501, Virgin 602, Freeview 233 and YouTube pic.twitter.com/LnCJVBqOEi

- Sky News (@SkyNews) September 13, 2022
During their stay in Belfast, the King and Queen Consort Camilla notably attended a religious service in tribute to Elizabeth II in Saint Anne's Cathedral in Belfast.
A service which, according to Christian today, also brought together Irish President Michael D Higgins, Irish Prime Minister Micheal Martin, British Prime Minister Liz Truss, Vice-President of Sinn Fein (first party in Northern Ireland which advocates the reunification of the two entities) Michelle O 'Neill as well as Democratic Unionist Party (DUP) leader Sir Jeffrey Donaldson.
During this highly symbolic ceremony, in a tense political context in Northern Ireland in particular due to Brexit, leaders of the Catholic, Methodist and Presbyterian Churches took turns to pray and speak.
Archbishop John McDowell, head of the Church of Ireland, hailed the Queen's "fidelity" as well as "her care, duty, love and devotion" before discussing her role in reconciliation between the two Ireland.
"All of these could be used to describe her relationship with Northern Ireland, patience tying them all together, but paying particular attention to what she has said most recently, the word which I think will be the more associated with Queen Elizabeth and Ireland, north and south, it is reconciliation. »
He went on to state that Elizabeth II "followed where Jesus led her, as women often have in the elusive and unfinished work of reconciliation here in Ireland", and that she had "travelled the difficult path of reconciliation in this province and on this island".
"God Save The King" was sung by the audience after the service.
For the first time since Charles III became King, God Save The King has been sung in full with both verses.

Their Majesties are attending a service of reflection at St Anne's Cathedral in Belfast. pic.twitter.com/hirv3IR7tv

- Royal Central (@RoyalCentral) September 13, 2022
Earlier today, speaking to members of the Northern Ireland Assembly, Charles had already spoken about the role his late mother played in the country.
"My mother deeply felt the importance of the role she played in bringing together those whom history had separated and in reaching out to make possible the healing of long-standing wounds. »
He added that she has never "stopped praying for better times" for the people of Northern Ireland. He then promised to show the same commitment by taking the example of the previous queen and "with the help of God" to "seek the well-being of all the people of Northern Ireland".
Camille Westphal Perrier
Image Credit: Shutterstock / Nina Alizada / St. Anne's Cathedral, Belfast, Northern Ireland