Interview with Samuel Peterschmitt: "I see the real demonstration of faith in these bereaved believers, these sick believers"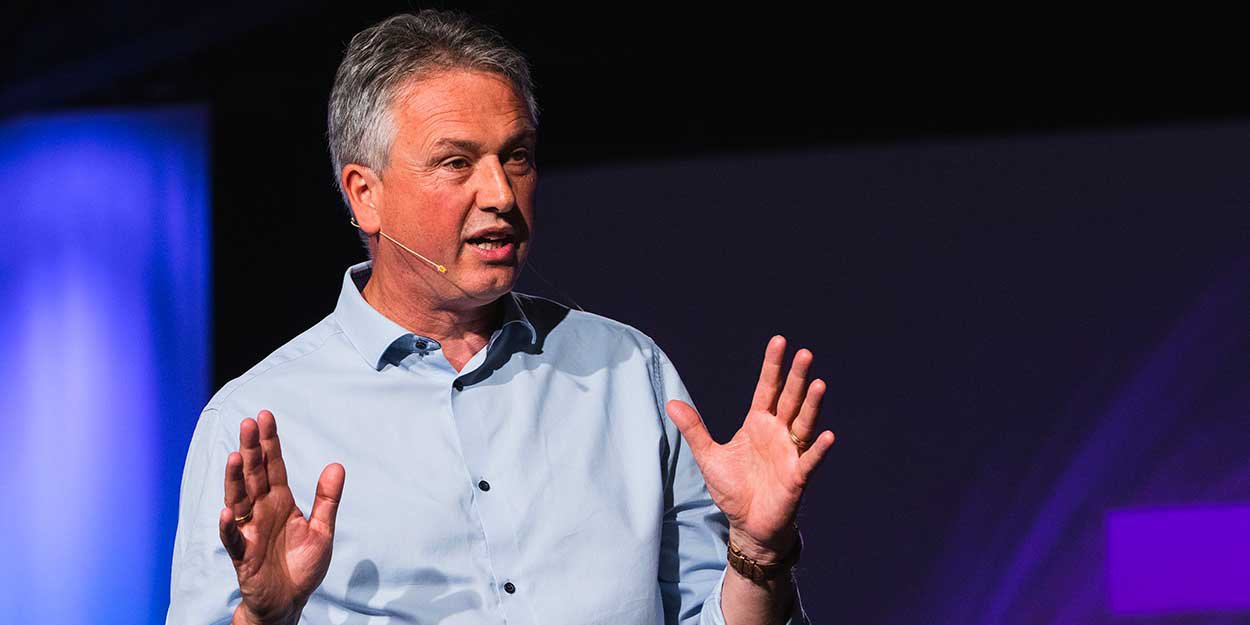 ---
"The message I would like to get across is a word from Jesus, 'don't let your heart be troubled, believe in God, and believe in me.' "
En convalescence at home, Samuel peterschmitt, pastor of the Mulhouse Christian Open Door, took the time to answer our questions. We wanted to hear from his community and his health as he recovers from coronavirus. We sincerely thank him for the time granted.
Samuel Peterschmitt, you are pastor of the Christian Open Door. We know that you have tested positive for the coronavirus and hospitalized at Mulhouse hospital. Do you agree to tell us about your time in hospital?
"When I was admitted to the service, I was touched by the dedication of the nurses, doctors, and orderlies. There was really a humanity there that overwhelmed me and an investment despite the risks present. So I was hospitalized. The first 5 days, despite the fact that I was on treatment, that I was plugged in and on oxygen, my condition continued to deteriorate. And it deteriorated to the point where I felt like I was going out like a little light. "
Now back home, how is your recovery going?
"My recovery is now going a little more actively. But at first I couldn't answer the phone, I couldn't participate in the meetings, because I was very tired and I was out of breath a lot. I want to say that every day is a small victory and progress. I want to quote this proverb which says 'every day is enough its trouble', what the Lord told us. Every day, it's one more step. Today I can answer you, which was impossible when I returned. I can speak for a long time, whereas before the act of speaking 2, 3 minutes exhausted me. I'm getting better and better. "
Several Christians in your church have also fallen victim to this virus. Can you give us their news?
"First of all, I think of all the bereaved families, including one of my best friends who is buried this afternoon. We mourn among us 17 people who died, and 2 people who participated in the meeting. Which brings the total to unfortunately 19 people. I cry with the families. God alone can comfort them. What touches me, and I would like to say it, I am moved and confused by the faith of those who have lost a loved one. I had a congregation sister who was hospitalized with her husband. Her husband was in intensive care. She was very bad too. And while she was hospitalized, her husband died. And when I got her on the phone, she said to me, 'you know Samuel, if it pleased the Lord to take my husband back, He knows what He's doing. And me today I attach myself all the more to Him. And I will serve him all the more. Such testimonies are heartbreaking. My best friend's wife used to tell me, 'the Lord doesn't make mistakes, He knows what He's doing'. [...] His daughter took up this sentence of Billy Graham, 'if they tell you that I am dead, do not believe anything, I am more alive than ever, I have just moved'. When you see families reacting like that, that's when you see what faith is. We were stunned when we received messages from Christians who said we lacked faith. But it is in trial that faith is manifested. [...] I see the true demonstration of faith in these tried Christians, these bereaved believers, these sick believers. »
What support can we bring to bereaved families in such a context?
"Every day our pastors call them. For those who are alone, we have teams who offer to do their shopping, of course under the conditions recommended by the government, to help them with their housework. So healthy people from the church. There is extraordinary solidarity. We have a 24 hour prayer chain. Our young people call all the old people in the church, ask them if they have everything they need. House leaders call all their members. Today we live the Church as we have never experienced it before. There is the feeling of a return to the level of Acts. And for that we will never bless God enough. In this ordeal, He made us make more progress in a few weeks than we had made all these past years. "
The actions of the Porte Ouverte Chrétienne are now being watched by everyone on social networks. How do you cope with this phenomenon?
"The problem is that in all pandemics, there have always been scapegoats. And I think the way we started to be talked about in the media also crystallized the focus on us as if we were the starting point. While we are the alert threshold. It is increasingly clear today that highly suspected COVID-19 patients were already infected at the end of January and the beginning of February. In support, there is the observation of a resurgence of flu-like syndromes. And at that time, these symptoms were not perceived as COVID-19, but today, there are suggestive signs, which were already reported, such as the loss of smell and taste in particular. And these sick victims of the contagion were unrelated, neither among themselves, and unrelated to the Church of the Open Door. [...] Moreover, it is we who gave the alert and made the first screenings. It was the members of the Porte Ouverte who were the first to be screened. But it is clear that they were not the first sufferers. Only the first detected. Hence the fact that we are convinced that we are not the starting point, but the alert threshold. »
You would have even received threats. Could you tell us about the situation?
"Obviously, from there, there is a form of anguish, of fear, which makes a neighbor take a photo. One Sunday morning, in a parking lot of 450 cars, there were 5 cars. You have to put things in context. He posted this on Facebook saying, they have already spread the disease, they continue to congregate as if nothing has happened, this is not acceptable. And so it was a fire on the social networks, with physical threats, the church must be burned down, they must be shot down with Kalashnikovs, etc... While the rally only concerned employees of the Porte Ouverte and of the production association. Second, there were only 11 people, whereas the decree said that churches could go up to less than 20 people. And we had verbal authorization from the sub-prefect. There was no gathering on site, no parishioners. We take that into account. We are very careful. We don't do anything in the church anymore. »
We also see many displays of compassion for your church from Christians.
"I have to say that we had and we have the support of hundreds of believers. Thousands, even. But not only. Support from pastors... Looks like the church is just one church and there's no more denominations. I have a priest friend who wrote to me that he met every morning with two of his colleagues to pray for me. There are also demonstrations from people around us. I have a Muslim neighbor who went to buy pastries for me and my wife and brought them to us. We had the unconditional support of the CNEF, the communication department, Mr. Choisnet, but also of the entire Board of Directors. And I want to thank them very much. We had the support of our conference, the Conference of Full Gospel Churches. We also have the support of the Protestant Federation of France, which has positioned itself with the government to restore the truth. I can only be grateful. And I would especially like to be grateful to Info Chrétienne who was one of the first to support us and to disseminate this article which touched me so much. Not 'I accuse', like Zola, but 'I defend'. And I would really like to thank everyone who is at Info Chrétienne and also tell Christians that they are supporting you, that they support you in prayer, that they support you financially, that they are doing a work so that you can move forward. "
Do you have a message to pass?
"The message I would like to get across is a word from Jesus, 'don't let your heart be troubled, believe in God, and believe in me.' I believe the time will come when we will be restored to the truth as well. And I believe that we are, not before times of apocalyptic, but before times of revival. I hear a lot of dark, apocalyptic messages. But we who are in trial, we who suffer in our flesh, are discovering the greatness of God in a whole new way. I join Job by saying 'but I spoke about things that I did not know'. There is a revelation of God happening there, which is absolutely amazing. And I believe that after this difficult episode which will obviously still be followed by difficult moments, since the economy of our country is undermined, and the world economy is undermined. But I believe that it will also be a time when the populations will seek God as they never have done until today. The pride of our societies is shattered. Our great knowledge, our arrogance, through the securities we thought we had is totally shaken today. And I believe that a large number of men and women around us are asking existential questions. It is important at this time that the Church is there and shines. May believers not be confused, may their faith continue to rest in Christ. "
MC