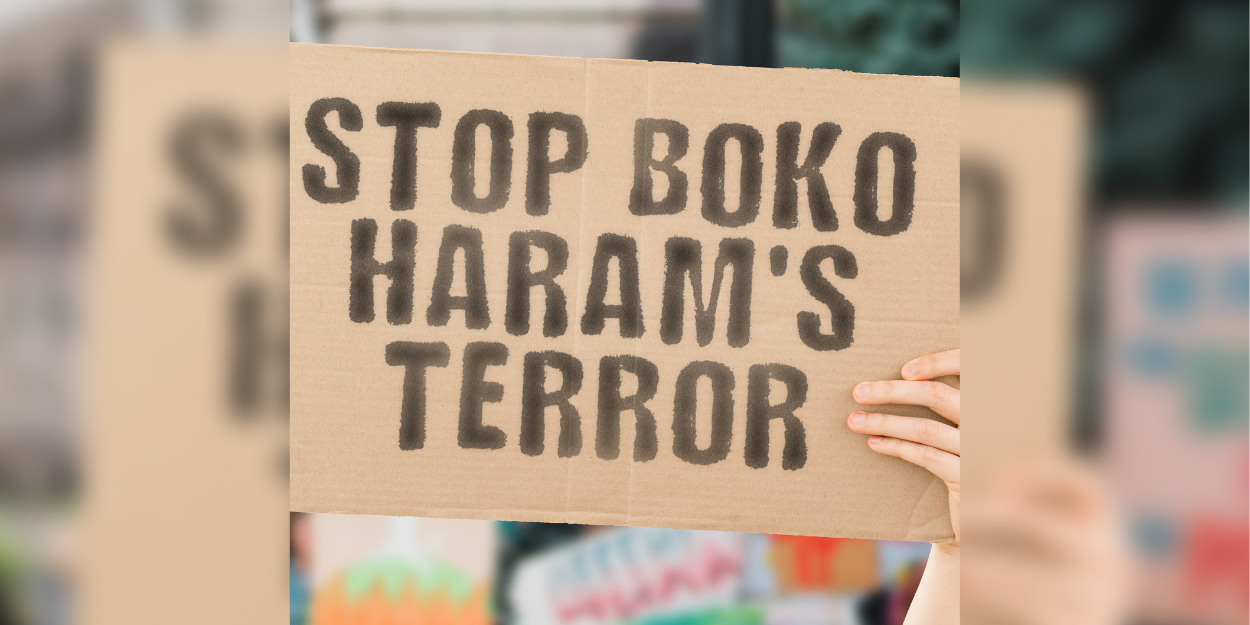 ---
Two Nigerian Christian victims of Boko Haram violence will testify to Pope Francis and other political figures on the occasion of International Women's Day.
On the occasion of International Women's Day on March 8, the organization Aid to the Church in Need (ACN) has invited two Nigerian Christian women victims of Boko Haram violence to testify to Pope Francis and other political figures.
Maryamu Joseph (19) and Janada Marcus (22) were both taken care of by specialists at the trauma center in Maiduguri, in the northeast of the country, built with the help of theAED.
Maryamu remained for 9 years in the hands of Boko Haram. She was only 7 years old when the militants abducted her and sequestered her in the Sambisa forest.
"Nine years of life in slavery! Nine years of torture! Nine years of agony! We have suffered so much at the hands of these heartless and ruthless people. For nine years we have seen the innocent blood of my fellow Christians shed, killed by people who don't value life. They murdered without remorse, as if it was a normal thing to do. Those wasted nine years in Sambisa Forest cannot be forgotten in the blink of an eye .Words can't do justice to what I've been through."
"They put Christians in cages, like animals," she tells ACN, "The first thing they did was forcibly convert us to Islam. They changed my name in Aisha, a Muslim name, and warned us not to pray as Christians or we would be killed".
A year after his abduction, the horror continues.
"When I was 10, they wanted to marry me to one of their bosses, but I refused. To punish me, they locked me in a cage for a whole year. They brought food once a day and slipped it under the door without ever opening the cage."
In 2019, they took his brother and killed him in front of his eyes.
"Before my eyes, they took one of my brothers and they killed him. They cut off his head, then his hands, legs and stomach. They treated my brother's body like a chicken before it was cooked. I was devastated. I thought, 'Who will be next?'."
She felt abandoned by God.
"What I went through took me away from God. I find it so hard to come back to God. I find it hard to trust him. I try to tell myself that he is still God, but I can't get used to it. I felt abandoned by God because of what I went through. They say that God is almighty and that he is not partial. So why not help me when I needed Him the most?"
Janada Marcus also testifies before the ACN. She was in the fields with her family when Boko Haram militants surrounded them.
"When I saw them, many thoughts crossed my mind: Should I run away? If I do, what will happen to my parents? And if they catch us before we've even started to run? Should I cry out for help? Would someone come to our rescue? I decided to stay calm and let God work a miracle. But they did the unthinkable to us."
"They pointed a machete at my father and told him they would release us if he had sex with me. I couldn't hold back my tears! I was shaking, but I couldn't do anything!" she says.
They then pointed a machete at his father's forehead. But he refused.
"My father bowed his head to submit to death and replied, 'I cannot sleep with my own flesh and blood, my own daughter, I would rather die than commit this abomination.' Hearing this, one of the men pulled out a machete and cut off my father's head, right in front of us. The pain I felt at that moment was unbearable. My father's blood was all over the floor. Can you Imagine the torture, the pain I felt at that moment? I begged God to take my life."
On November 9, 2020, she was attacked for a second time by Boko Haram.
"This time they captured me. They took me to the bush and severely tortured me, emotionally, physically and mentally for six days. any explanation - who made those six days look like six years."
Released, she finds her mother, who takes her to the trauma center, run by the diocese of Maiduguri.
"In the beginning, it was almost impossible for me to forget my past, but after spending these months at the center, I was able to let go. After my healing process, I enrolled in university. I am very happy and I will do everything to graduate and become a good person in society."
She herself is surprised, but claims to have managed to forgive her attackers.
"It's hard to forgive and forget, and with everything I've been through at the hands of Boko Haram, I can't even believe I'm the one saying this, but I forgave them in my heart , and I pray for the redemption of their souls."
Maryamu Joseph and Janada Marcus will be presented to Pope Francis at the end of the general audience.
MC
Image credit: Shutterstock / AndriiKoval