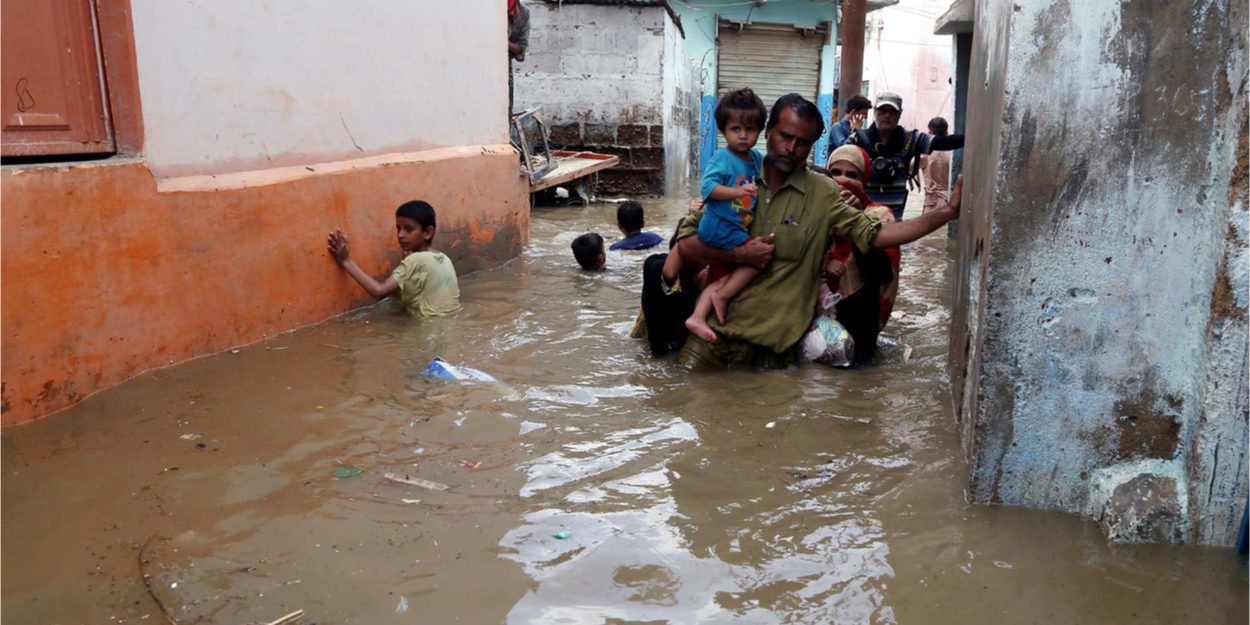 ---
As unprecedented rains recently hit Pakistan, causing serious damage, Camillian missionaries are mobilizing to help the population. In Islamabad, they are working on an emergency program to reach 10 people.
33 million people, or one in seven Pakistanis, are affected by torrential rains fallen relentlessly since June, which submerged a third of the country.
Rains, "unprecedented for 30 years" according to the Prime Minister, Shehbaz Sharif, which destroyed or seriously damaged more than a million homes and devastated large swathes of agricultural land essential to the country's economy. According to'France Media Agency, Pakistani officials attribute the devastating weather to climate change, saying Pakistan is suffering the consequences of irresponsible environmental practices elsewhere in the world.
THEAgenzia Fides reports that faced with the consequences of these floods, the Lay Camillian Family (FLC) and the Camillians of Pakistan (a religious order serving the sick) quickly mobilized to help the population.
An emergency program initiated by the working group of the Camillian Disaster Service International (Cadis) has notably been put in place. According to Father Mustaq Anjum, a Camillian missionary in Islamabad, this intervention aims to support 10 people.
He explains that their objective is to "save lives" and provide those affected with food, clothing, medication and children's toys.
"The objective of the intervention is to save lives and alleviate the suffering of the affected population by providing one month's worth of food, clothing, children's toys, medicine and, if necessary, they are ready to intervene. for shelter and treatment. »
THEONU reported on Monday that the death toll from the floods rose to 1.290 dead and more than 12.500 people injured. While tens of millions of people are now living in "appalling conditions", the UN World Health Agency fears the outbreak of disease. The WHO further states that "early disease surveillance reports already show an increase in cases of diarrhoea, malaria and typhoid".
Camille Westphal Perrier
Image credit: Shutterstock / Asianet-Pakistan