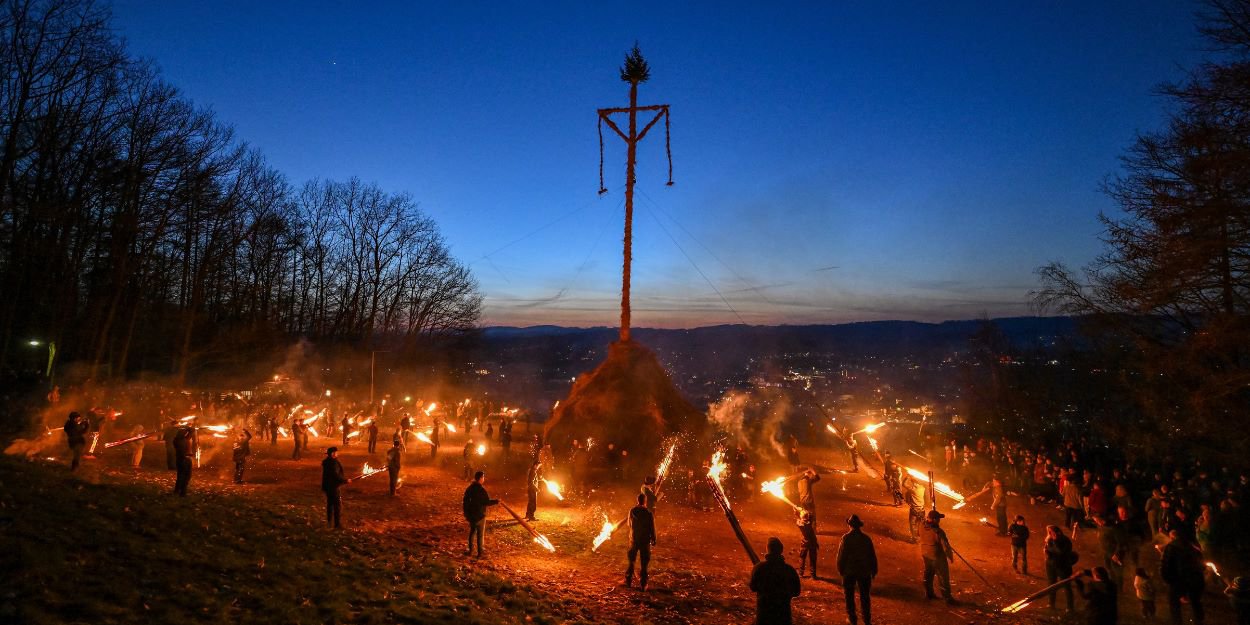 ---
Thousands of Catholic pilgrims took part in the traditional Easter procession that took place in eastern Indonesia on Friday, after a three-year hiatus due to Covid-19.
About 7.000 people gathered in a flotilla of rowboats in Larantuka, a town on the island of Flores, on Good Friday to carry a box containing a holy statue of the infant Jesus.
"It's a spiritual pilgrimage. We were amazed. I had goosebumps seeing this for the first time," said Erasma Arpete Nilam, adding that "her spiritual needs" pushed her to leave the island of Borneo to join in the celebration.
Indonesia's Christian community, around 3% of the predominantly Muslim country's 270 million people, has repeatedly been the target of discrimination and attacks by Islamist militants in recent years.
The event will reach its climax on Friday evening, with a nocturnal parade in which pilgrims dressed in black will participate in order to mourn the death of Jesus.
They will light candles and carry a statue of Mary next to that of Jesus, which is usually in a black-draped coffin.
This tradition has its roots in a XNUMXth century myth in which a boy, while fishing, would have discovered the statue of a woman.
The inhabitants of the island had built a cult around this statue before the arrival in Indonesia of the Portuguese missionaries and later identified it as representing Mary.
Many countries had to give up certain celebrations due to the pandemic, before resuming the tradition this year.
On Friday, hundreds of Filipinos celebrated the Passion of Christ by flagellating themselves until they bled - the bloody Easter -, some even going so far as to be nailed to a cross.
The Editorial Board (with AFP)
Image credit: AFP/ INA FASSBENDER