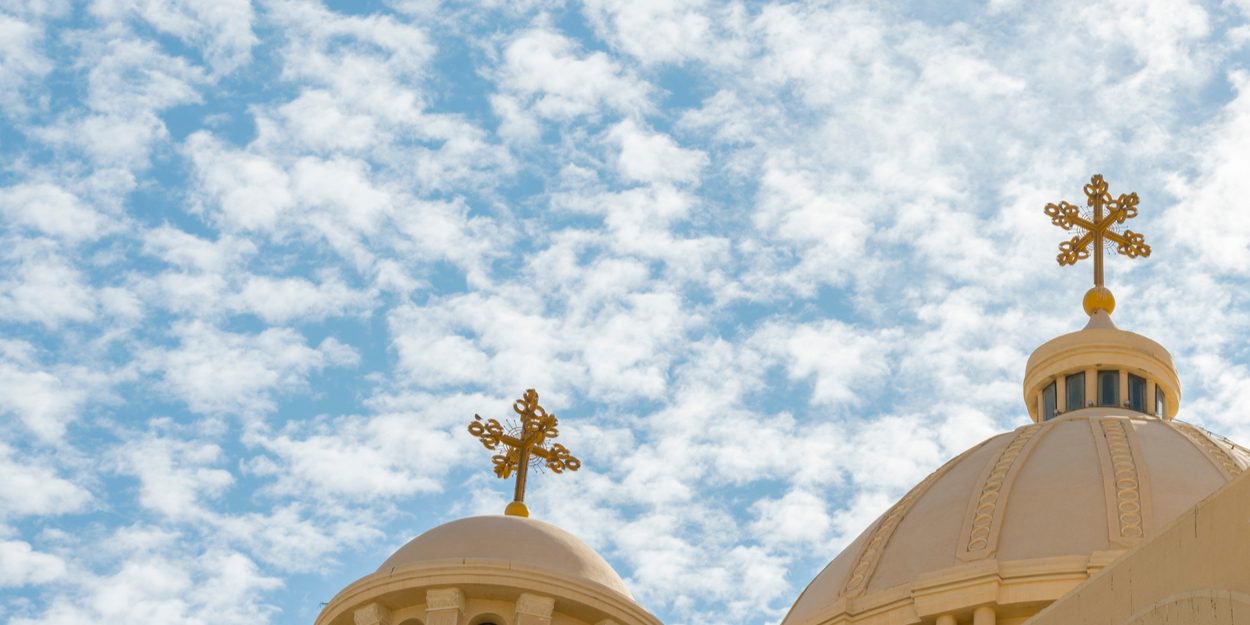 ---
Located in a popular district of Cairo, the church caught fire during mass following a short circuit.
On Sunday, a fire broke out in the Abu Sifine church, located in a popular district of the Egyptian capital. The fire started in the morning by a short circuit while mass was celebrated there. There are 41 dead and 14 injured. Among the victims are at least 10 children as well as the bishop of the church, Abdul Masih Bakhit.
🔴 This fire, whose origin has not been clarified so far, is still raging, according to the authorities, at the church #AbouSifine from the popular district of#Imbaba, named after the holy Mercury of Caesarea, revered by the #Copts, the largest Christian community in pic.twitter.com/zQ99LahqE8

— Minia Kissa (@DENYSE1211) August 14
According to the Ministry of the Interior, "the air conditioner in a classroom on the second floor of the building where the church is located broke down and released a large amount of smoke, which was the main cause of injuries and deaths".
Witnesses told Agence France Presse about the rescue attempts made by neighbors while waiting for help to arrive. Reda Ahmed, who lives near the damaged church, says that "the neighbors organized themselves to pick up the children" when the fire broke out. But, he told AFP, "those who came back could no longer go back because the fire was too big". "The ambulances arrived after more than an hour (...) so did the fire trucks, although the barracks are less than five minutes away", denounces Mina Masry, another resident.
A delay reproached by some, like a woman who secreted in front of the church, "they came after the death of people… they came after the fire of the church".
Sayed Toufik, who witnessed the tragedy, describes difficult scenes: "some threw themselves out of the windows to escape the fire, if you look at this car, you can see the traces of the impact left by a person who is now hospitalized, broken arm and back".
Another witness, Emad Hanna, says the place also served as a daycare center for children. "We went up and found dead people. And we started to see from the outside that the smoke was rising and people wanted to jump from the upper floor. We found the children," he explains in comments echoed by CBN News.
President Abdel Fattah al-Sissi said he "mobilized all state services" and "have already given instructions to the military engineers for the reconstruction of the burnt church".
Funeral services were held Sunday evening in two churches in Cairo.
Endowed with dilapidated and poorly maintained infrastructure, Egypt regularly experiences deadly fires in its various provinces. Already on Monday, a church had caught fire in Heliopolis, a wealthy district in the east of Cairo, without causing any deaths or injuries.
MC (With AFP)
Image credit: Shutterstock.com / Petrychenko Anton