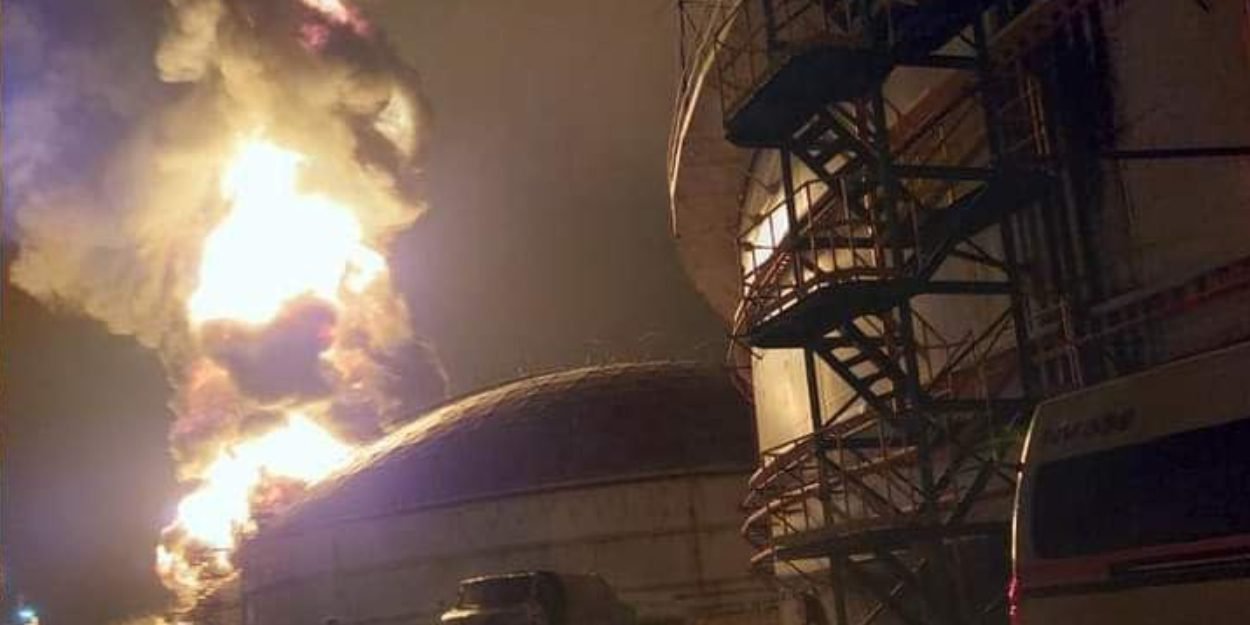 ---
Lightning caused a fire in an oil depot in Cuba.
Friday evening, August 5, lightning struck one of the tanks at the Matanzas oil depot, located 100 kilometers east of Havana, the Cuban capital.
#ForceMatanzas #ForceCuba pic.twitter.com/eaD5r7ryaM

- Miguel Díaz-Canel Bermúdez (@DiazCanelB) August 6
Acaba de explotar en la bahía de matanzas ahora mismo todo en cuestiónes de segments #ForceCuba #ForceMatanzas pic.twitter.com/WCakN1QA2S

— Leoxander👨🏻‍⚕️🤍 (@Leoxander00) August 8
On Saturday morning, the fire spread to two other reservoirs.
URGENT: A segundo tank of petróleo in Cuba is broken and there is an attempt to explotar el tercero. Terrible where this is occurring in Matanzas, the situation is getting out of control. pic.twitter.com/hmUByVfaU2

— Agustín Antonetti (@agusantonetti) August 8
Vatican News reports a report from Agence France Presse according to which we deplore at least one death, 121 injured and 17 people still missing. These missing are firefighters who were near the site when an explosion took place. Around 1 people were evacuated from the area.
Miguel Díaz-Canel Bermúdez, representative of the Cuban government, praised on Twitter the action of the relief workers, their professionalism and their performance.
Admirable at this time, the actuation of the helicopter pilots of the Fuerza Aérea de las FAR, sobrevolando la zona más obscura y caliente del siniestro en #Massacres. Profesionalidad y entrega ejemplares. #ForceMatanzas #CubaEsMatanzas pic.twitter.com/3j69jO9ZAT

- Miguel Díaz-Canel Bermúdez (@DiazCanelB) August 8
Several countries have come to the aid of Cuba, including Mexico, Venezuela, Russia, Nicaragua, Argentina and Chile, which have offered material aid.
Bienvenidos hermanos mexicanos. Contamos con su experticia y su solidarity para seguir enfrentando el incendio en la Base de Supertanqueros de #Massacres. Gracias Presidente @lopezobrador_ por la inmediata respuesta a nuestra urgency. Gracias #Mexico https://t.co/DNrBgMWlWx

- Miguel Díaz-Canel Bermúdez (@DiazCanelB) August 7
This drama comes at a time when the inhabitants of the island are already victims of numerous power cuts, up to 12 hours a day in certain regions of the country. A situation that has sparked many protests in recent days.
MC
Image credit: Screenshot Twitter