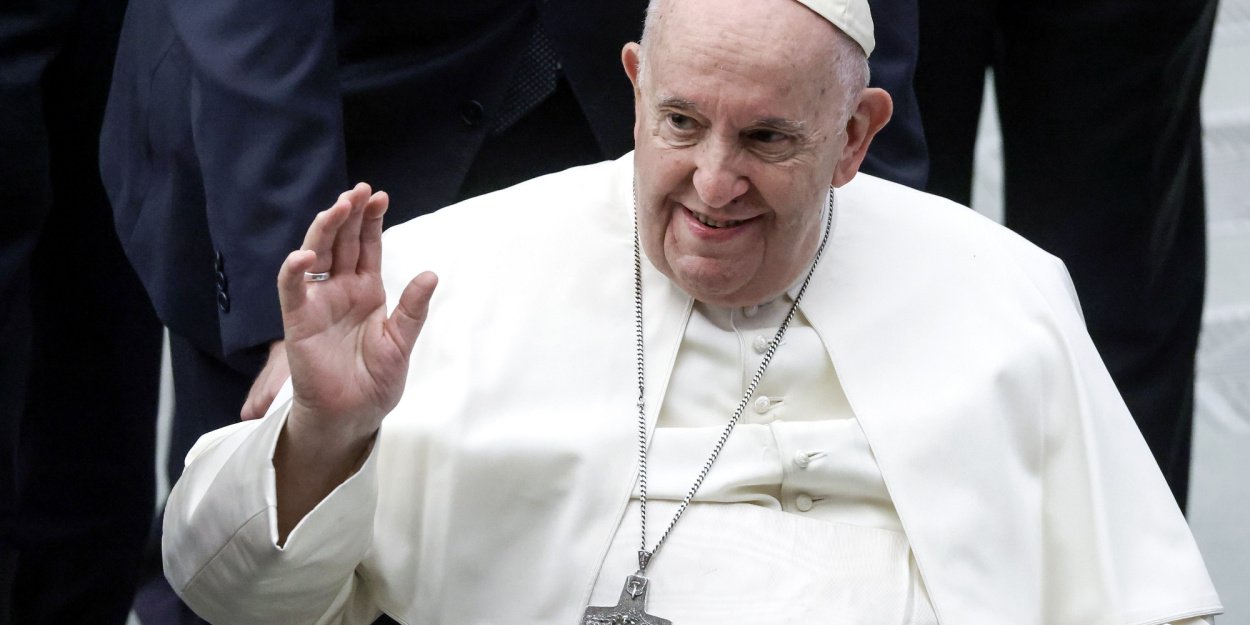 ---
Pope Francis, sensitive to the prison world, celebrated the traditional Holy Thursday mass by washing the feet of 12 young prisoners in a juvenile prison in Rome.
The Argentinian Jesuit, hospitalized last week for bronchitis, went Thursday afternoon to Casal del Marmo prison, in the north of the Italian capital, where he had already performed this rite in 2013 after his election.
Carrying a cane, Jorge Bergoglio, who appeared smiling, stood in front of each of the 12 young detainees - including two women - to wash their feet before bending down to kiss them. Some kissed his hand back, others exchanged a few words with him.
"I hope I can get out of this because I can't walk very well," the 86-year-old pope joked in a short improvised homily, alluding to his mobility complicated by knee pain that forces him to move around in a wheelchair.
Among the young people were a Senegalese, a Romanian, a Croat and a young person of Russian origin.
In Christian tradition, Maundy Thursday commemorates the day when Christ washes the feet of the apostles and institutes the Eucharist at his last meal (the Last Supper). The ritual has been perpetuated in Christianity, except in some branches of Protestantism.
It is a highlight of Holy Week which commemorates the last days of Christ and precedes Easter.
Since the beginning of his pontificate, Pope Francis has decided to decentralize this celebration outside the Vatican. In recent years, he has repeatedly visited prisons or reception centers for refugees, washing the feet of former mafiosos, the sick or even believers of other religions.
On Thursday morning, Pope Francis presided over the traditional "Chrism" mass in St. Peter's Basilica, which gives rise to the blessing of holy oil used in the celebration of certain sacraments throughout the year.
The Editorial Board (with AFP)
Image credit: Shutterstock/ Alessia Pierdomenico