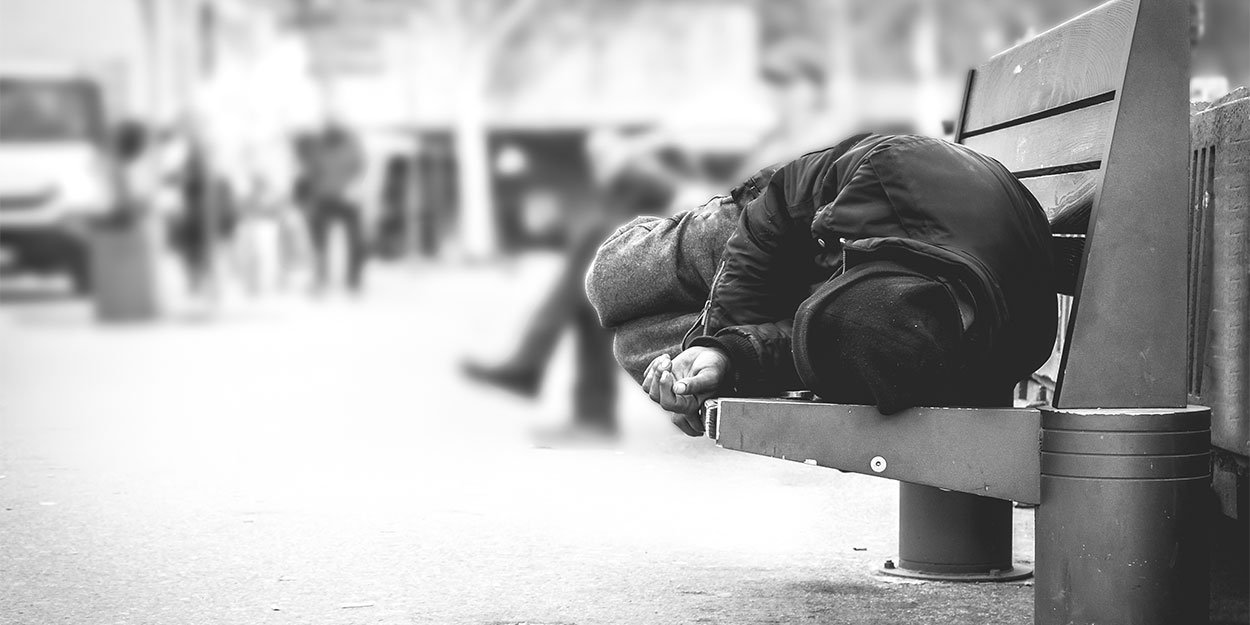 ---
Swiss churches are organizing to open night shelters all year round for homeless people.
Awelcome homeless people in Geneva all year round. It is a collective of eight associations which is at the origin of this device. While the municipal reception closes in March, the members of these associations wanted to offer a night reception all year round. Thus, since this summer, the temple of the Fusterie and the temple of the Châtelaine, as well as the Salvation Army, have welcomed dozens of homeless people.
It is now a question of four shelters and a night stopover, a listening place that can accommodate 80 people. Twelve parishes are now involved in this project. For Valérie Chausse, head of finance and real estate at the Protestant Church in Geneva, "reaching out to the most disadvantaged is obvious".
# Precariousness Nomadic sleep-ins and a night stop: #Geneva presented on Friday its new permanent reception system for the homeless. Report at the Temple de la Fusterie and in a women's refuge, rue Verdaine, open for a week.https://t.co/4s6qAUg1Pa

- The Courier (@lecourrier) August 9
These night reception systems will open all year round, from 21 p.m. One of them will be devoted to people linked to drug addiction. 30 camp beds will be available to the most disadvantaged, while minors and families will be redirected to more adequate services, as explained by Marco Salmaso, co-director of a night program, in Réformés.ch.
"When minors or families show up, we call the Social Emergency Mobile Unit, which can offer a hotel room or refer people to the appropriate social services. "
It is estimated that the need for shelter each night in this region fluctuates between 400 and 1000 beds. The city of Geneva is supporting this system and is planning an allocation of more than 1,6 million euros to increase the number of reception places.
MC