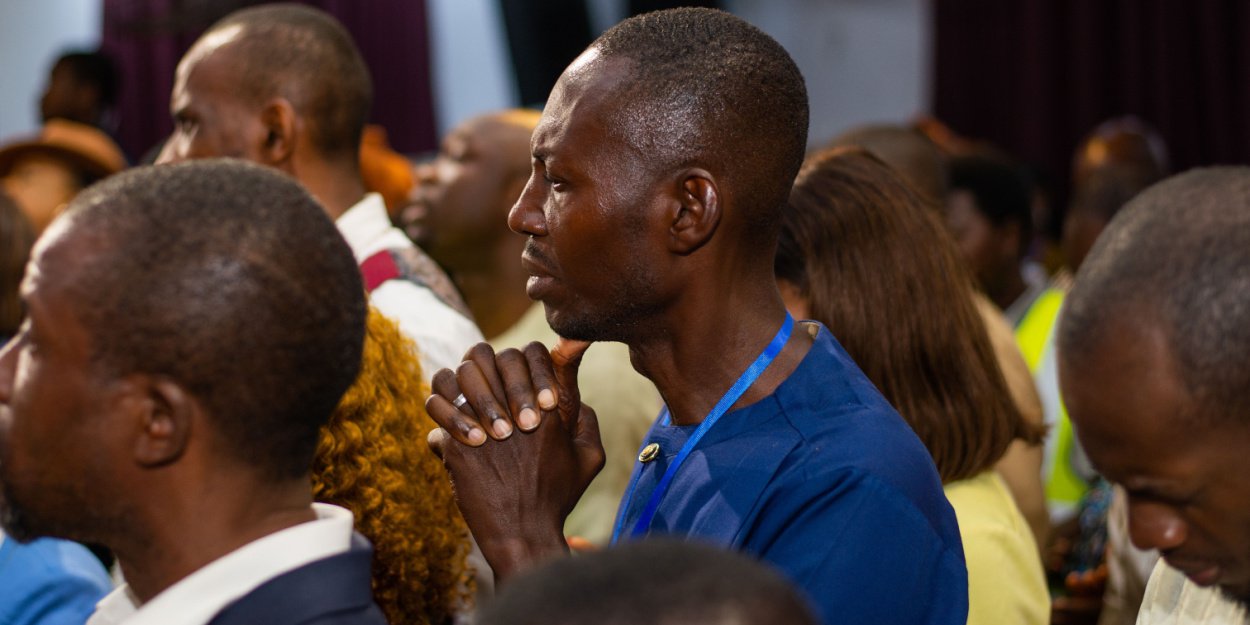 ---
No less than 23 pastors murdered in 4 years, this is the heavy toll of violence against Christians in the state of Kaduna alone in Nigeria. Religious leaders are alerting authorities in a country where attacks by jihadists intersect with those committed by Fulani herdsmen and bandits.
On September 12, the Chairman of the Kaduna State chapter of the Christian Association of Nigeria (CAN), Reverend Joseph Hayab, spoke to police authorities. On the occasion, Hayab, accompanied by pastors of different denominations from the 23 local government areas of the state, explained the difficulties faced by the Christian communities, according to Sahara Reporters.
In this state of around 9 million inhabitants, Christians represent half of the population. In 4 years, 200 churches have been closed there, 23 pastors and hundreds of Christians have been killed, Reverend Hayab emphasizes:
"When you go to many churches now, you will see many pastors who come from churches that have been closed because they cannot continue."
The reverend and his colleagues blame hate preachers as well as bandits, particularly hard drug sellers, and call on the police to investigate the matter.
The Commissioner of Police, Musa Garba, responded to the pastors that criminality has no religion and that whoever indulges in criminal act should be treated as a criminal without profiling him as Christian, Muslim or according to his tribe or his Ethnicity. He added that the law enforcement agencies under his authority will do their best:
"We should all be our brothers' keepers."
If this meeting allowed the police to demonstrate their desire to protect Christians, the authorities remain relatively helpless in the face of the violence which hits them. Attacks, kidnappings, attacks by Fulani herdsmen are part of the daily life of the inhabitants of the state, one of the six in the north-west of the country to be particularly exposed to violence against Christians.
The problem of kidnapping Christians
A pastor kidnapped on August 8, 2023 has told CAN leaders that over 215 Christians were kidnapped by the bandits in Birnin Gwari forest in Kaduna State. However, unlike radical Islamists, these criminals do not intend to kill them, but demand ransoms. They let their prisoners live out their faith, and the pastor said they even asked him to lead Christian worship services.
Kidnappings by bandits without ideological motivation are increasing in number due to their lucrative nature, but Christians maintain hope of survival. So on April 7, bandits burst into a Baptist church and captured 40 Christians before releasing those who slowed down their march, while 15 of them had already escaped, according to Reverend Hayab :
"They let go or released those they had difficulty leading because of health issues, fatigue or age."
However, this is only a practical concern and not the least concern for these victims. Thus, a woman was abandoned in the bush with her living baby, because the kidnappers believed she was dead. The perpetrators of these kidnappings not committed by jihadists allow themselves to release prisoners, because they know that they will still receive a ransom regardless of the number of people kidnapped.
Religious violence: the scourge of Nigeria
While these kidnappings are very painful and can lead to deaths, attacks against Christians to exterminate them are more common and particularly deadly. Attacks sometimes attributed to bandits when in reality they are the work of attackers shouting "Allahu akbar", emphasizes the NGO Portes Ouvertes, which testifies to their Islamist motivation.
If they steal, rape and kill, they do so by particularly targeting Christians; They also do it when they fail to convert these Christians to Islam under threat.
Thus, the family property of Manga, then aged 20, was stolen by Boko Haram men in 2012, before they demanded that men convert to Islam and do not behead the father of the family in front of his family because he refused to apostatize. Manga and his brother were left for dead.
The jihadists of the former Boko Haram created in 2002, now split between a group of the same name and the Islamic State in West Africa, have been terrorizing Christians since 2009.
They too can resort to kidnapping Christians, particularly young girls who they make into sex slaves and young boys trained to become terrorists. The kidnapping of 276 schoolgirls in Chibok, Borno State in April 2014, is still remembered. However, unlike kidnappers motivated solely by greed, jihadists force their prisoners to convert to Islam.
Attacks on churches, destruction of villages, burning houses of Christians are common practices for jihadist groups, joined in this by Fulani shepherds. The attack in Owo in Ondo State against St. Francis Xavier Church, on the occasion of Pentecost last year, was marked by the scale of the carnage with around fifty dead and around sixty injured. While no terrorist group claimed responsibility for the attack, the Hausa and Fulani were accused of complicity by locals.
Last April, Fulani herdsmen attacked an internally displaced persons camp, leaving around thirty dead, mostly Christians.
According toGlobal Persecution Index 2023 established by Portes Ouvertes, 4 Christians were kidnapped in one year in Nigeria between October 726, 1 and September 2021, 30. A figure is even more impressive, that of the number of deaths: if 2022 Christians were killed during this period in throughout the world, 5 Christians have been in Nigeria alone.
Jean Sarpedon
Image credit: Shutterstock/ Ariyo olasunkanmi